Welcome to Dekmantel Festival 2023's liveblog! A chance for you to keep track of what's happening throughout Dekmantel Festival aan 't IJ and our programme in the Amsterdamse Bos, with photos, videos, background info and live updates. For more practical information and timetables, check out the Dekmantel app, our program page or the Dekmantel Festival website. For any assistance, email us at [email protected]. For now, stay tuned!
Sunday 6 August - 23:16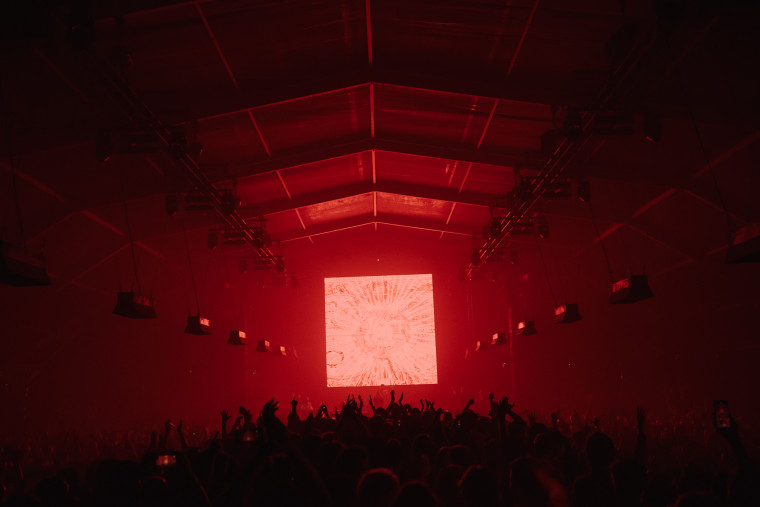 2023x Thank You
Rising into a powerful crescendo, Sunday was a power chord of a finale. B2B duos really stole the show – there was Jane Fitz & Marco Shuttle's potent chemistry, Peach & Shanti Celeste bringing the tangerine-hued transcendence we all needed and Rey Colino & Roza Terenzi dabbling in all things ravey, bassy and acid-infused. Taking it to the next level, Hyph11E was a seismic force of nature at the UFO II, laying down her signature blend of dance music that destroys the negative space between jungle, footwork and DnB. Not to mention The Knife's Olof Dreijer serving up a cocktail of West African-inspired rhythms, Kuduro, and pointillistic, melodic techno at the Greenhouse.

It's impossible to not feel nostalgic already, but as the curtains close on the 9th edition of Dekmantel festival, we look back not only on 5 incredible days but also towards the future. Next year will be our 10th anniversary and the decade-mark warrants some serious celebration. Pre-registration is available now – sign up via the website.

A big thank you from Team Dekmantel and your liveblog authors Ozzy & Tarona. It's a wrap! #Dekmantel23
Sunday 6 August - 22:30
What's that tune?
The last Shazammed track of #Dekmantel23 is straight from the ORDER Mothership at the Connects stage. Firetruck Sunday from Chicago Shags - no title could be more fitting.
Sunday 6 August - 22:00
Behind the Scenes: Sustainability
Sustainability is a big thing at Dekmantel Festival. Luise from team Dekmantel is the invisible star of all things sustainability. We borrowed her for a few words.
L: "Can you describe your role in a few sentences?"
L: "I'm the coordinator of certain projects that are related to sustainability. On the festival itself it's mainly the raw material management."
L: "What do you find most interesting in your role?"
L: "Definitely the potential of all the things we can do and accomplish regarding sustainability. On the festival itself it's about making gains in small steps. On the off-festival days, we do long term thinking and planning how we can make an impact in the long run."
L: "What's the biggest challenge for you?"
L: "It's the scale at which we have to win terrain. There are so many people, places and different types of materials involved, it requires creative thinking and perseverance. For example, we literally go through trashbins to identify what people throw away and see how we can do better when recycling. Identifying small, changing big."
L: "What's the weirdest trash you've ever found."
L: "So many.. This year we found a bicycle pump, hemorrhoids cream and new shoes..."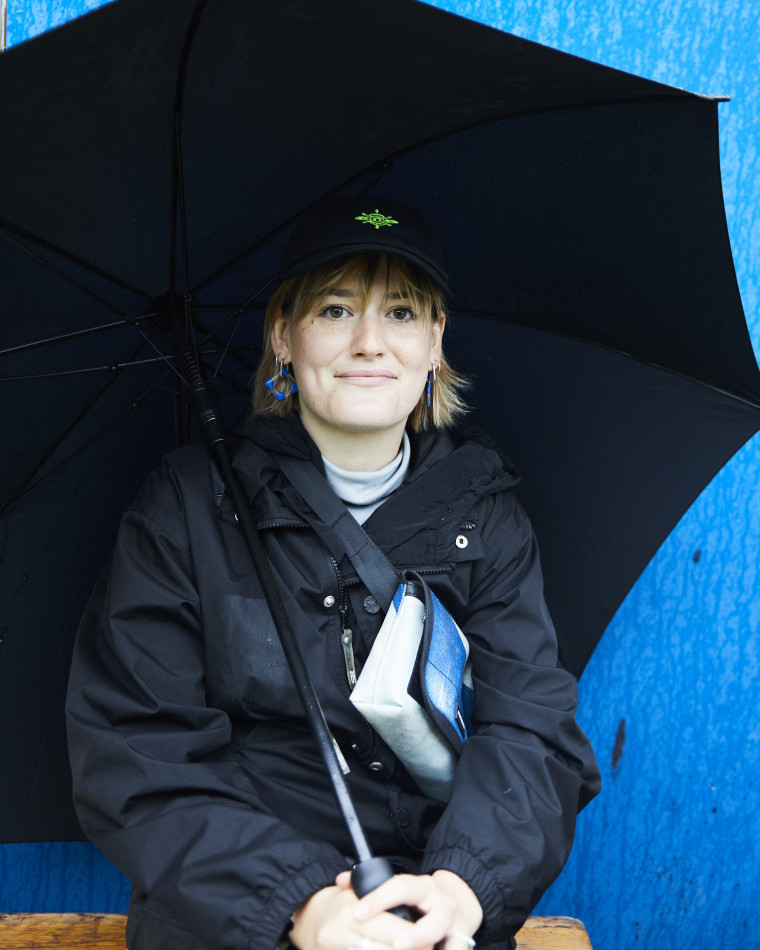 Sunday 6 August - 21:30
Favorite post-show ritual?
As we're nearing the end of #Dekmantel23, we took one more opportunity to get to know this year's artists better. We asked Mika Oki and Jerrau "what's your favorite post-show ritual?":

Mika Oki
"Put some tiger balm on my back."

Jerrau
"Stand in a corner, cry and then chill."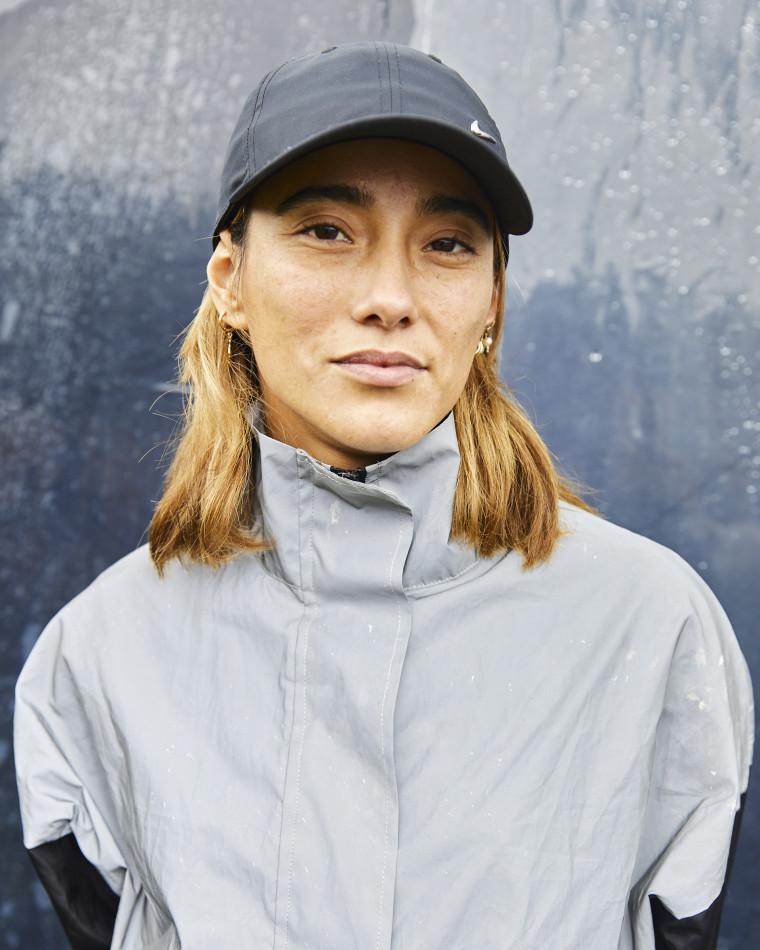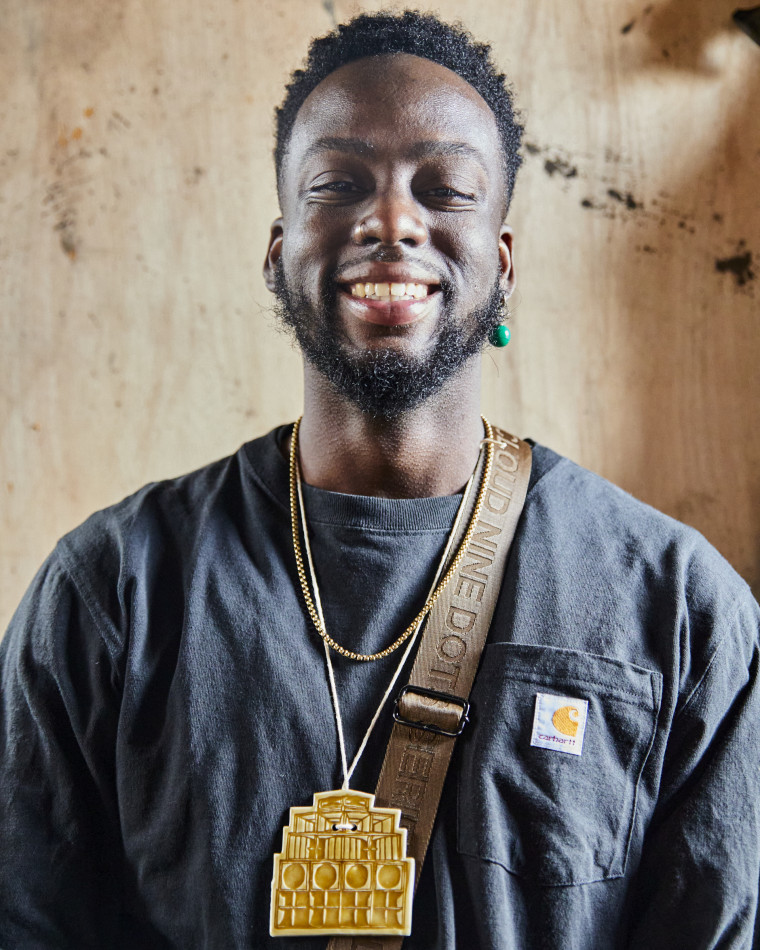 Sunday 6 August - 21:00
Brothers On The Slide
Hearing Cymande play "Brothers On The Slide" will stay with us forever. What a magical concert!
Sunday 6 August - 20:45
What's that tune?
Peach is kicking it at the main stage with a fresh release on Hessle Audio
Sunday 6 August - 20:30
Behind the Scenes: Light & Sound
They operate in silence and are hard to spot in their black outfits. Every memorable set starts and ends with a great stage manager. Without them, Dekmantel Festival woud not be the same. We caught a few of them for a few words in between welcoming artists, pouring natural wine and protecting the base.

Emma - Visuals at UFO II
L: "What's your favorite type of visuals?"
E: "I like simple stuff, it's mostly authentic and I like a lot of abstract, non-realistic things. I try to create a tunnel vision with my visuals, especially during the night when the effect is strongest. Another thing I like to do is switch the visuals completely halfway through the set, do something completely unexpected."

Gijs - Sound/Krackfree Soundsystem at Connects
L: "Most challenging thing about your job?"
G: "This stage is like a playground, the music types are constantly changing so we have to constantly adapt to the different styles and make the soundsystem sound great. Also what's challenging is that the amount of people is constantly changing. People are like pillows, they absorb the sound, and the more pillows, the more power we need to reach everyone."
Arnoud - Visuals at The Loop
L: "How do you prepare for your assignment?"
A: "Usually I don't prepare that much, of course I think about what to bring but during the set, just like a DJ, but it's mostly about getting into a tunnel vision and sensing what feels right. Quite unexpectedly, Young Marco contacted me to talk through his plans for his set to create a good visual storyline. It doesn't happen that often that artists want to do this. The special thing about Dekmantel specifically, is that the magic happens on the spot depending on many factors. I've been doing this work since the first edition and I think I got a feeling for it."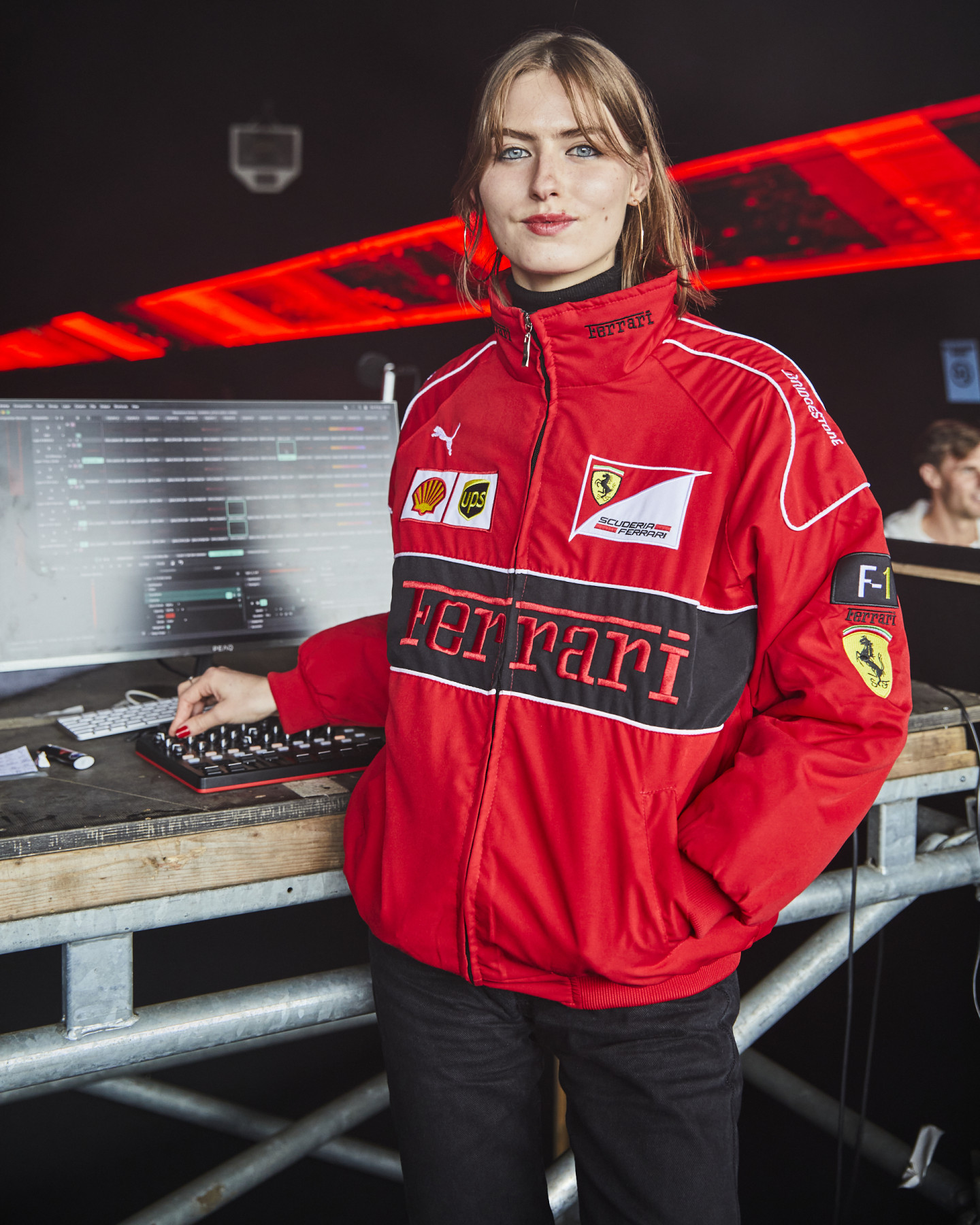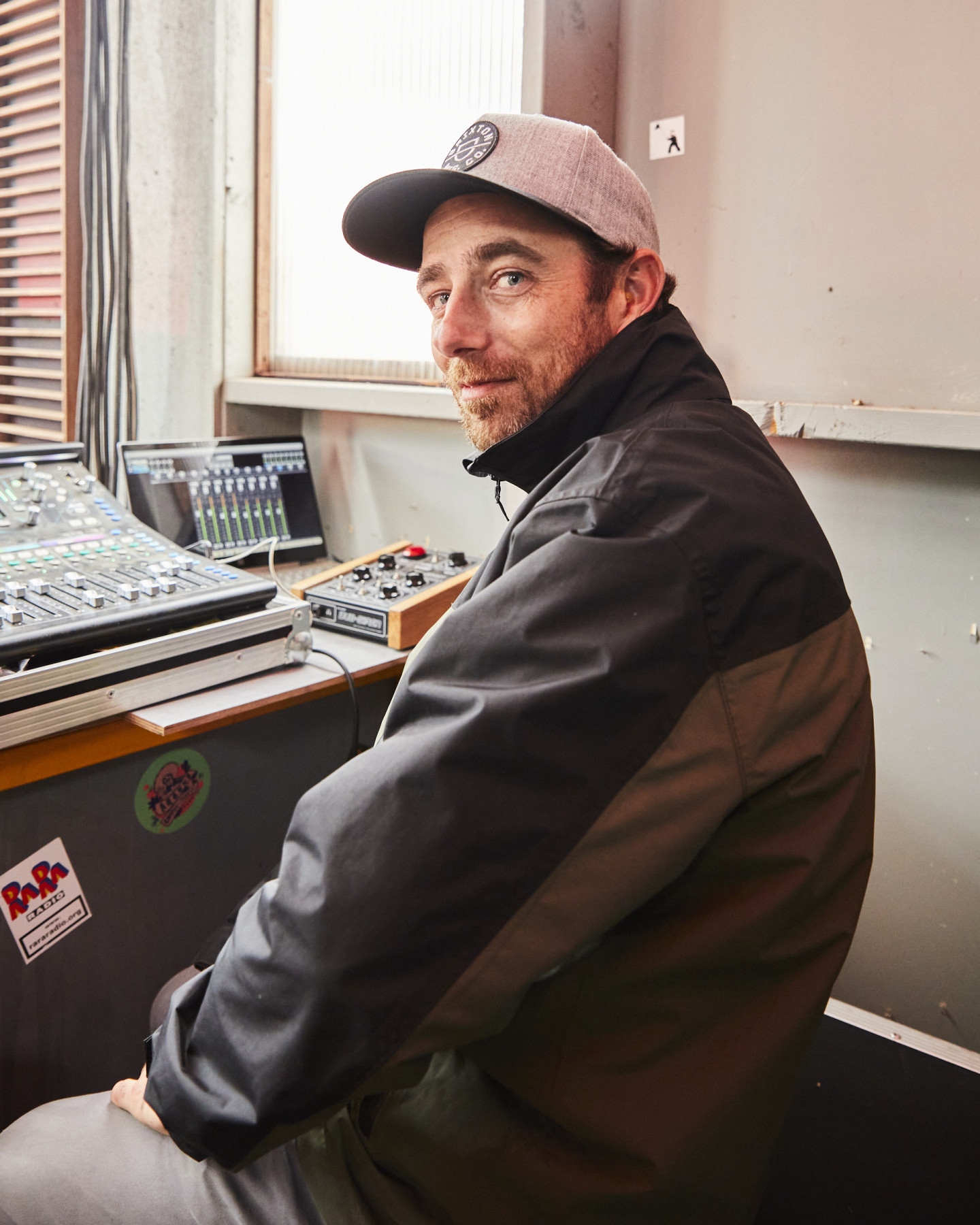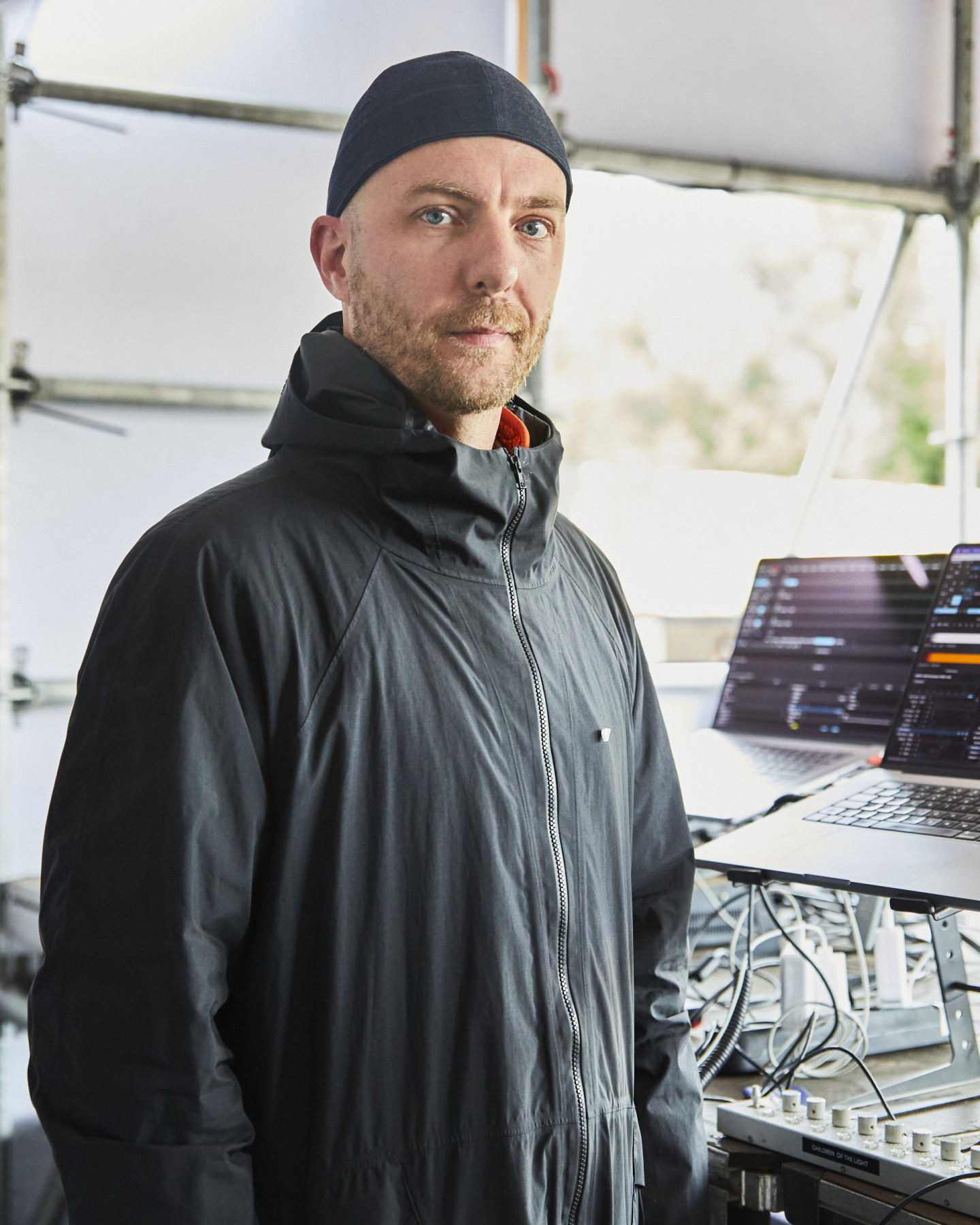 Sunday 6 August - 19:45
The most random item saved on your USB?
The #Dekmantel23 Magazine contains insights into the minds and USBs of this year's artists. We asked a bunch of people "what is the most random item saved on your USB?". Here are a few outtakes.

MikeQ
"A contact sheet photo from an Aaliyah photoshoot by my friend Eric Johnson."

BEA1991
"Yamaha XT 600E bike instructions."

Lenxi
"Install file of the Lemmings video game."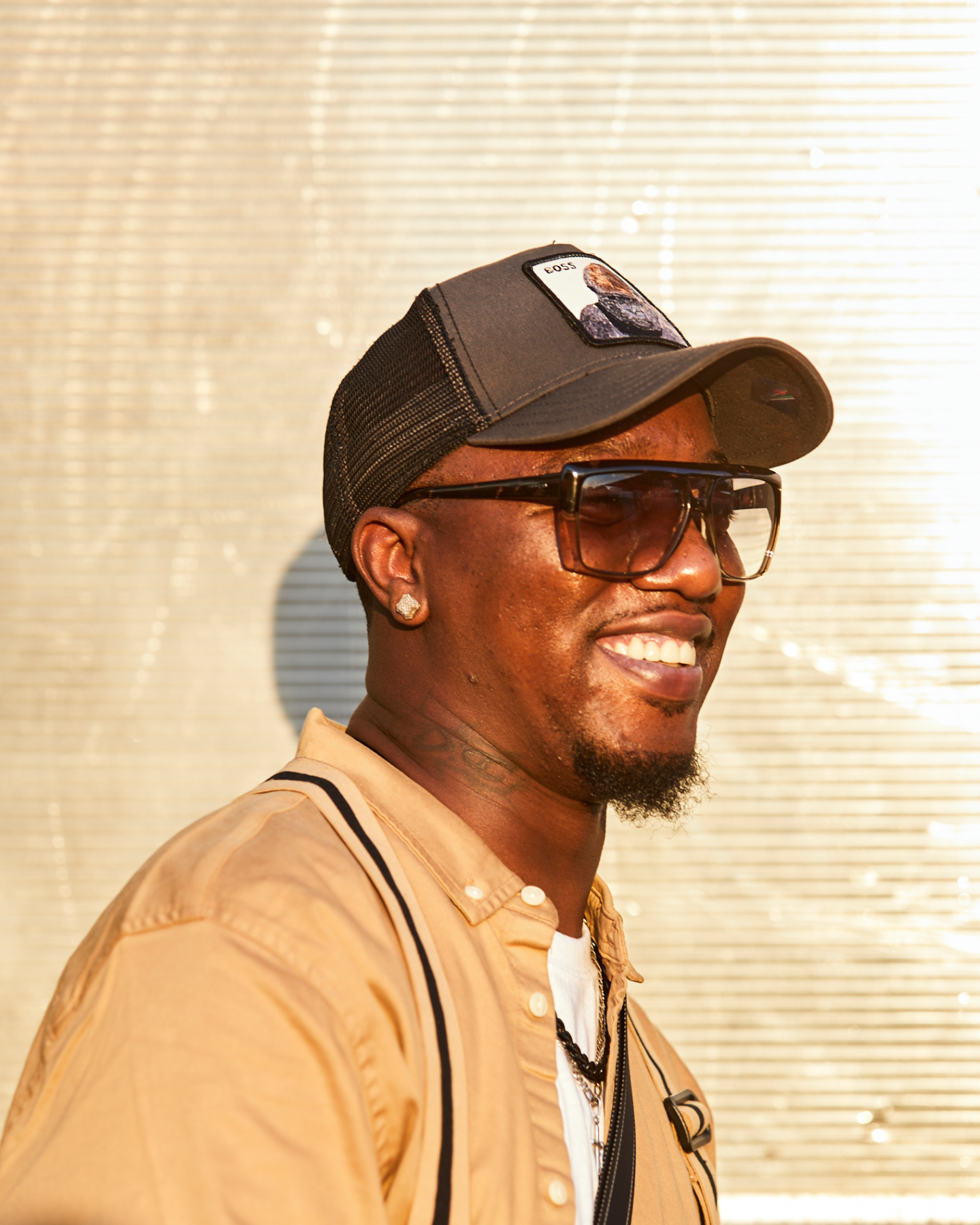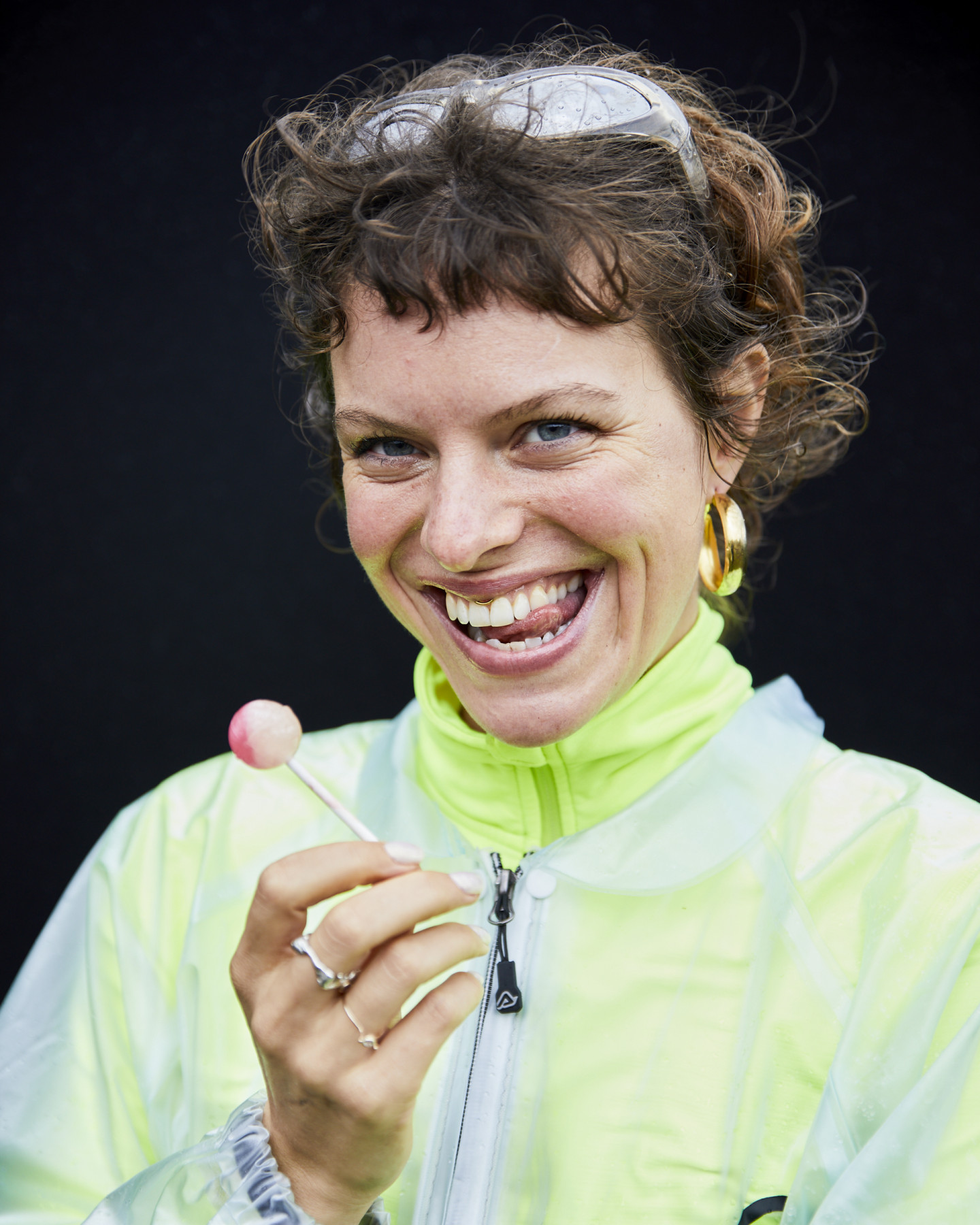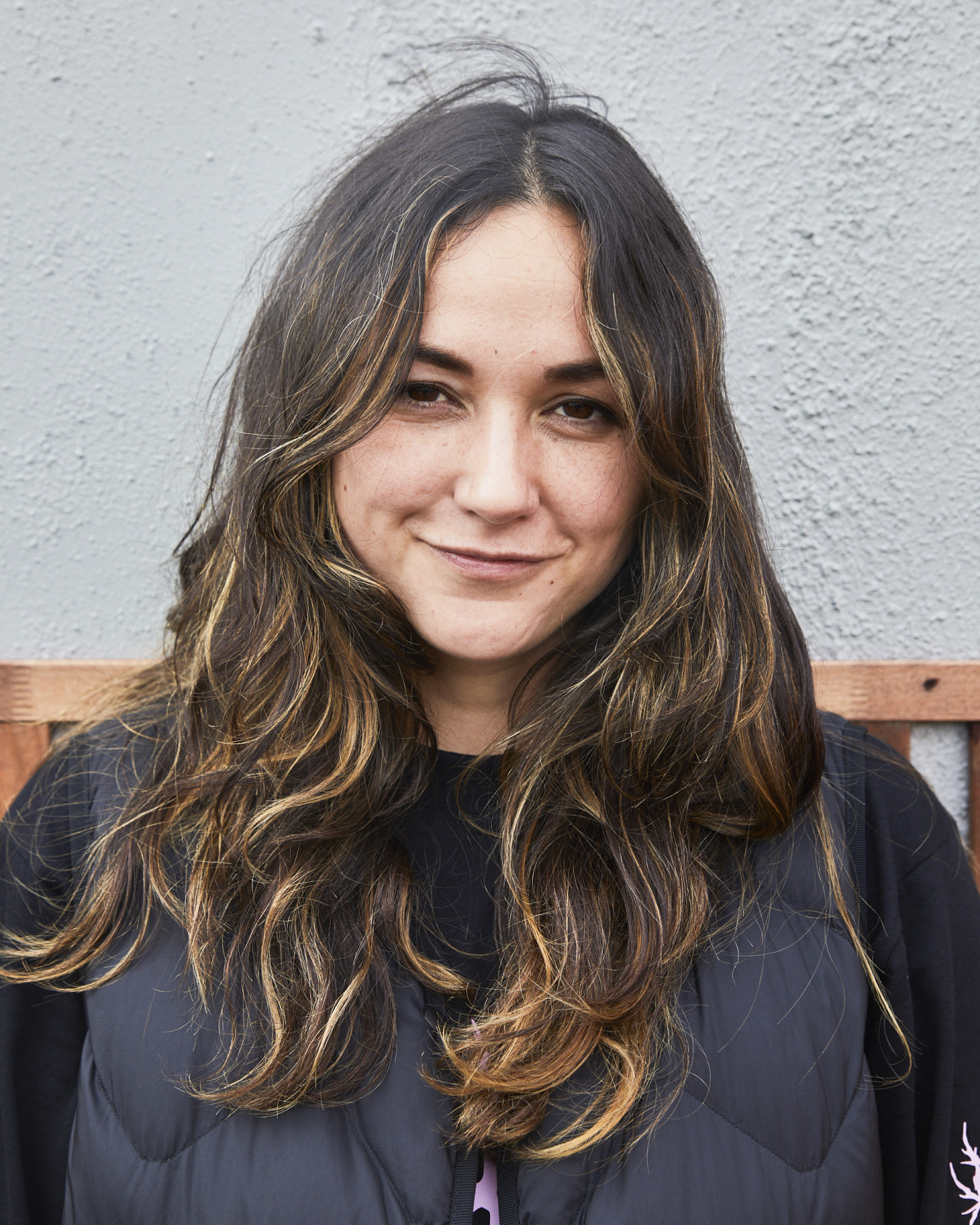 Sunday 6 August - 18:55
What's that tune?
Who can ignite a crowd the second she puts down the needle of the turntable? Exactly. Octo Octa.
Sunday 6 August - 17:49
Machiny-music
We catch MSJY after an interesting set at the Nest that started with tractors on the dancefloor and ended with a crowd dancing like a well oiled machine. Let's do a vibe check with her.

L: "You played Selectors back in 2019, it was warm, at the beach.. Now you're in Amsterdam, it's cold and wet. Do you play different sets depending on the weather?"
M: "Wetserdam! Oh god, sorry... But yeah, totally! Every set is contextual and different for me, it's important for me that the DJ set fits in the setting. I mean, it helped that the weather was shit. Initially I planned, like, OK it's a Sunday, people have been raving, let's keep it light - but then it started pouring and the weather was not giving light. I thought, let's keep it really murky and swampy. I did something in between, I think."

L: "If you were in the crowd at your own set, what part of your set did you like the most?"
M: "Probably when I was playing just for machines - tractors - they came to put down wooden plates agains the muddy floor. I would want to be there for that. Just to see the spectacle. Also in that moment I was playing very machiny-music. It just happened to align perfectly with what I had prepared."

L: "You lived in Groningen, and you also organized events there. If you could curate the Nest yourself, what kind of vibe would you go for?"
M: "True, I used to run a queer party with Fafi Abdel Nour who is playing here later. But wow, yeah, that's a billion dollar question. I would probably slow it down honestly. Like at least the first half, I would focus on people who really curate their sets and play interesting genres and match them together. For me it's not important to have a musical lineage per se, but more like a vibe, a mood. I feel like everything is fast now, and I believe we can re-educate people to slow things down. Sitting in the music a little bit better."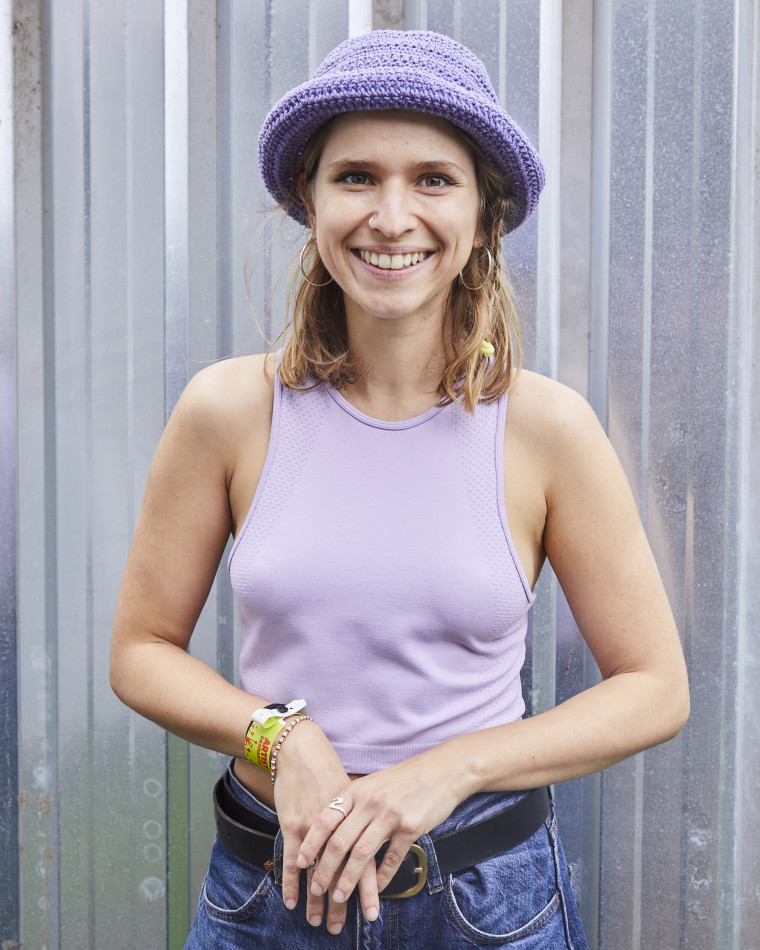 Sunday 6 August - 17:08
Suze Ijó Connects
This year's Connects stage is hosted by Young Marco, Mad Miran and Suze Ijó - three longtime Dekmantel familiars - for Friday, Saturday and Sunday respectively. We see Mad Miran jumping and bumping from left to right, she looks happy and proud. We catch her for a few words.

L: "How is it going?"
S: "I'm really excited, the weather could have been better, but we're going to make it a nice day. I can use some chilltime though, haha."
L: "You're playing after Cymande, how is that for you?"
S: "Cool, a really nice band. I'm inspired by them, but I'll do my own thing. Sunshine tunes, despite the rain, to keep the vibes right."

L: "You curated the line-up of the Connects stage today. What is at the core of your curation?"
S: "I first took a look at what was already programmed at the festival to see whatever I am missing myself in the line-up. The curation by Dekmantel this year is nice, but I was missing a more house-y or slower sound. So I basically programmed whatever sounds I wanted to add to the already booked list of people."

L: "You're playing at your Connects stage right after your set at the Greenhouse. How will these sets different from one another?"
S: "The set at the Greenhouse will really be my own thing. At the Connects stage, I'm playing with Gayance and we will try out new things together. She had really great ideas that are completely different from what I usually do, and I thought it would be cool go along with it. We haven't practiced anything so it will be quite interesting to see how we end up playing."

L: "Can we get a sneak peek into your head?"
S: "Think dancehall, hiphop and many more things you're not used to from me."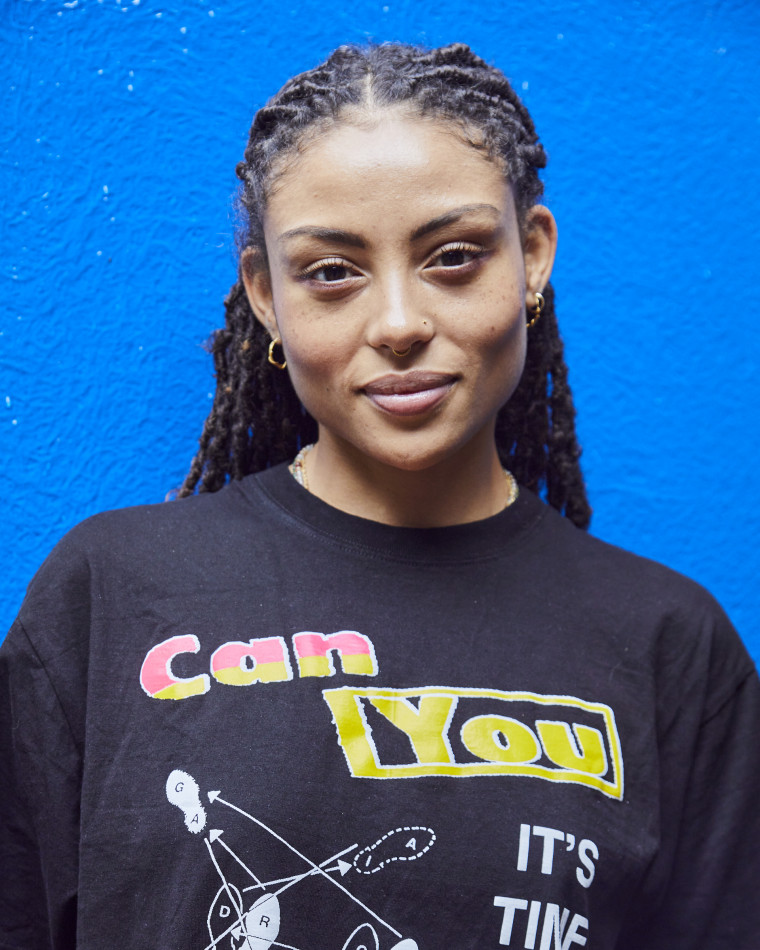 Sunday 6 August - 16:03
What's that tune?
Clone and Radio TNP affiliate Charmaine is staying true to her signature sound with a 90s classic by Larry Heard.
Sunday 6 August - 14:56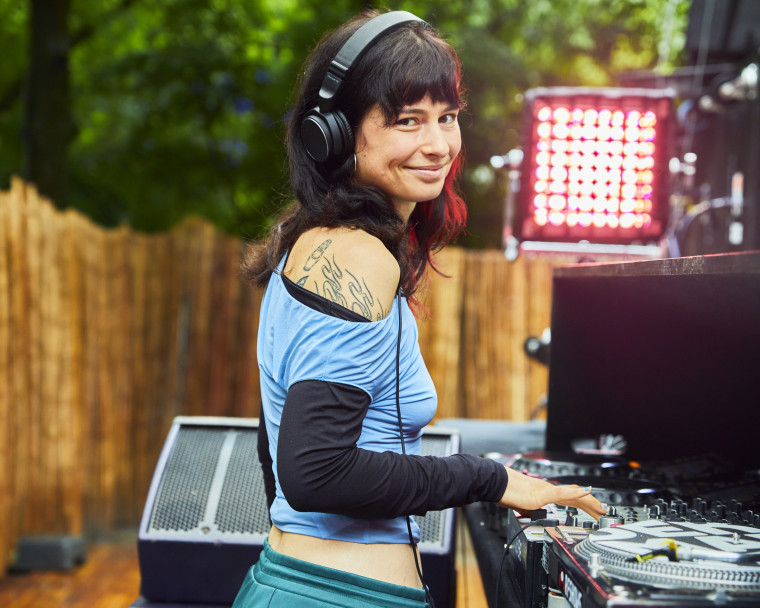 Kicking off the green getaway with a smile
The DJ, and label boss of Animalia & Cirrus from Melbourne kicked off the Selectors stage with her specific, entrancing sound. Among amazing producers & DJs like Dashiell, OK EG, Reptant, Roza Terenzi, the vibrant Kia continues the export of quality music out of Australia.
Sunday 6 August - 14:16
What's that track?
Hearing Charlie Bones open the Greenhouse feels as natural as walking. After having listened countless hours to his radio shows, this cosmic disco-krautrock crossover by the amazing German band Eroc falls exactly in line with the selections we're used to from the pleasantly chaotic DJ.
Sunday 6 August - 13:30
Greenhouse at its best
During her Dekmantel debut, Avalon Emerson took the Greenhouse on a mind-expanding journey through mountainous builds, cresting arpeggios and earworm melodies.
Sunday 6 August - 12:58
Buckle up for the last ride of Dekmantel 2023!
Powering through to the final day, what a finisher we have in store. From Eversines' dreamy club interludes to cult 1970s outfit Cymande, to new MC supergroup DJ Nigga Fox, DJ Danifox and DJ Firmeza, Sunday offers up an assortment of sounds that oscillate between soft and psychedelic to pulverising bass. Wandering around the festival site, each stage is likely to pull you in a different direction, offering up a fresh variety of flows, flavours and eras to sample.

Shifting gear from light to dark and back again, find DJ Koolt on the Selectors. A hot tip from head booker David Cornelissen, Koolt – who is often referred to as the Godfather of the Uruguayan scene – plays vinyl only from his mouth-watering collection. Later on, stop by UFO II for Tzusing's face-melters, before catching Dekmantel darling and this year's curator of Connects, Young Marco closing out The Loop. All this and more beckons. It might be the final hours, but #Dekmantel2023 will be going out with a bang.