Welcome to Dekmantel Festival 2023's liveblog! A chance for you to keep track of what's happening throughout Dekmantel Festival aan 't IJ and our programme in the Amsterdamse Bos, with photos, videos, background info and live updates. For more practical information and timetables, check out the Dekmantel app, our program page or the Dekmantel Festival website. For any assistance, email us at [email protected]. For now, stay tuned!
Saturday 5 August - 23:00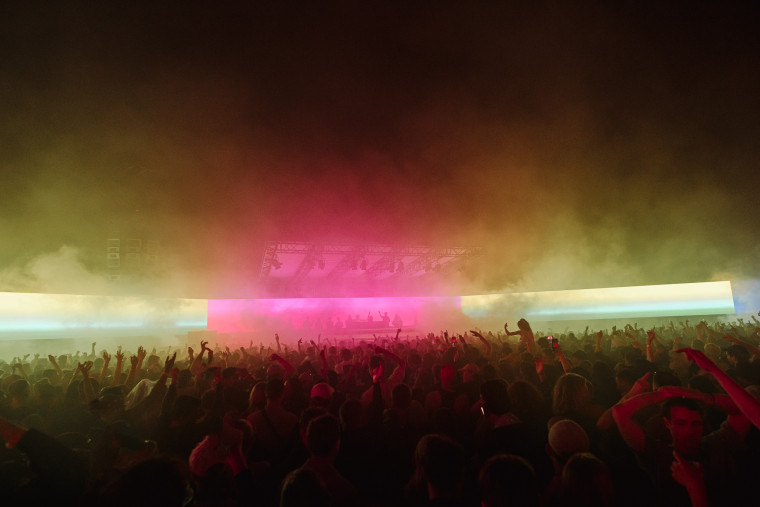 Stellar Saturday
Saturday evening at The Loop was a true testament to the power of techno. The kingpin of ultra-detailed modular synthesis, Blawan's live show was punctuated by atypical micro-rhythms. Surrounded by a tangled pile of patches and a stack of analogue gear, the Voam label co-founder manoeuvred his way through dark, gritty twists and turns, switching from gothic minimalism to jubilant two-step vocal cuts. Closing out, VTSS returned to Dekmantel after her inaugural appearance in 2022. Choosing the heaviest electronics and laser-lit pop, the Polish-born, London-based DJ and producer partnered headsy, heads-down selections with thrill-seeking bass.

Over at the Greenhouse, Shygirl's breathy falsetto was intoxicating. Performing tracks from her debut album 'Nymph', the British rapper kept things hot and heavy, juxtaposing her trademark ethereal voice with bluntly poetic lyrics. Meanwhile at UFO II, Crystallmess' melodic techno, afro-trance and abrasive dancehall set the crowd into a frenzy before DJrum, with his signature, unbelievably slick turntablist skills rode the cross-fader into oblivion. Tomorrow (we can barely believe it!) is the last day, but there's so much in store – radio-darling Charlie Bones, cult 70s outfit Cymande, powerhouse duo Hyperaktivist & Nene H and Wishmountain's triumphant return following a decade-long hiatus.

Saturday 5 August - 22:52
What's that tune?
Shanti Celeste is stealing the hearts of the crowd at the Selectors stage with this oddball by Hamatsuki on the recently released on Saoirse's compilation album for fabric London.
Saturday 5 August - 22:30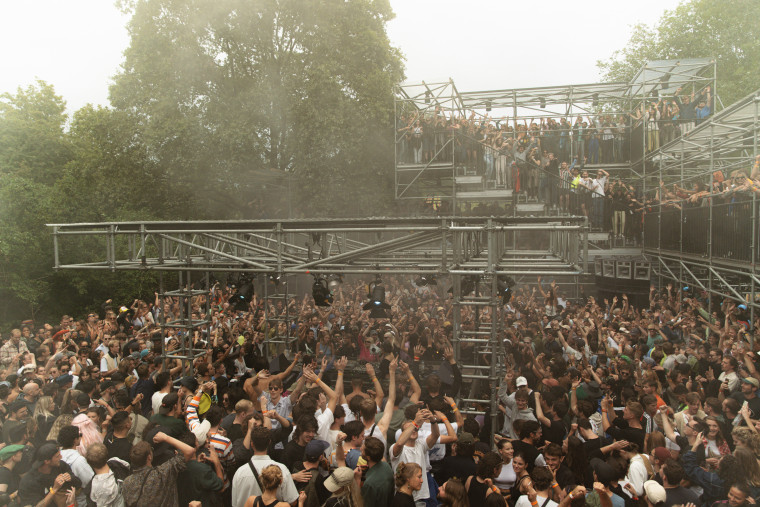 Can you HÖR it?
We're used to some madness at Dekmantel, but the Radar stage with HÖR today was something different. Three levels of people locked into the music. We're happy this is all documented on film.
Saturday 5 August - 22:00
The first-time festival advice you (n)ever needed?
The #Dekmantel23 magazine has some essential tips that can make your festival experience a lot more pleasant for yourself and others around you! For example, we've asked three of this year's DJs their "first-time festival advice you (n)ever needed?":

Salome
"Don't take a huge purse, like I do."

Dis Fig
"Please wear deodorant for your armpit-level-heighted comrades."
Passion DEEZ
"Skip everyone that you've already heard of."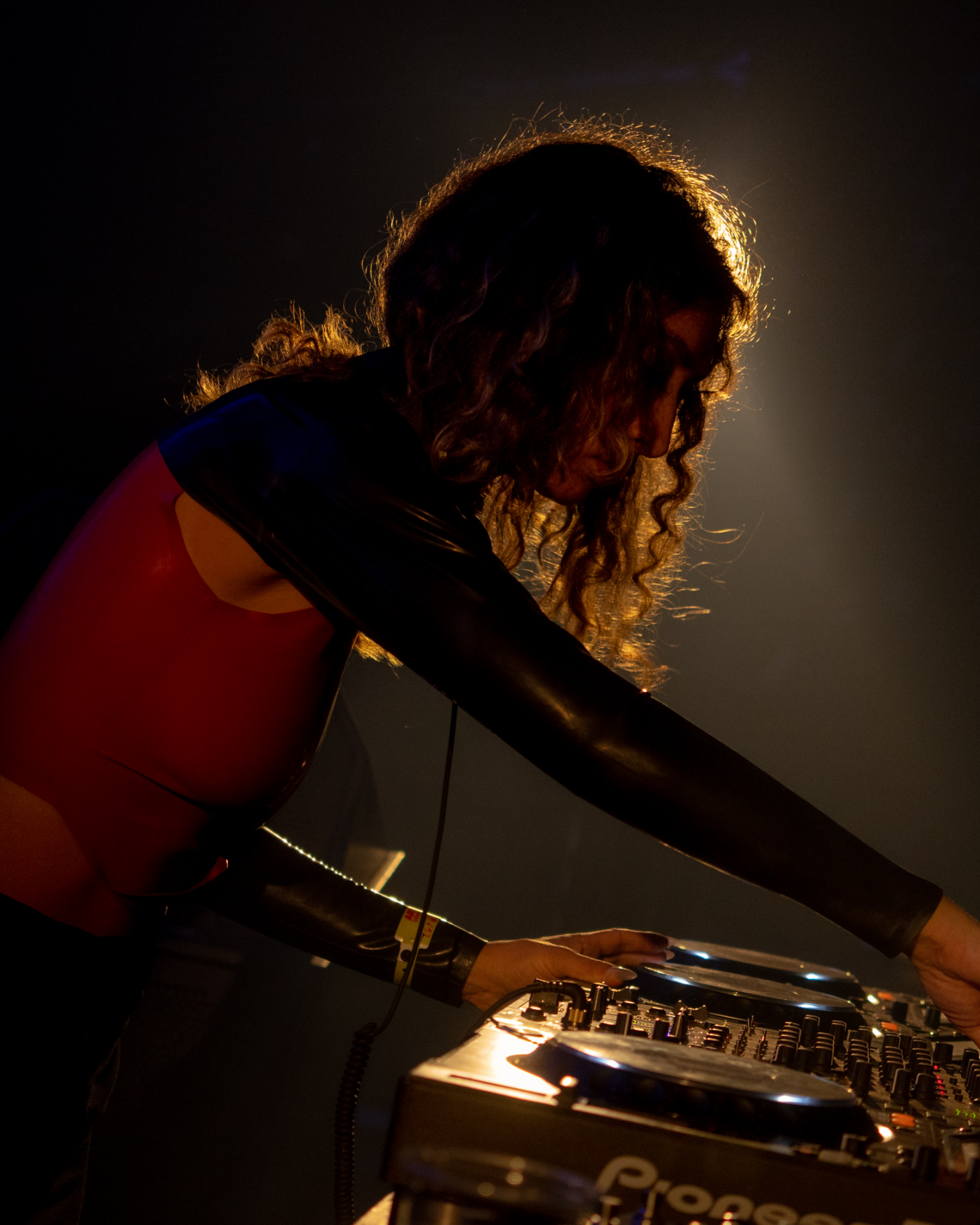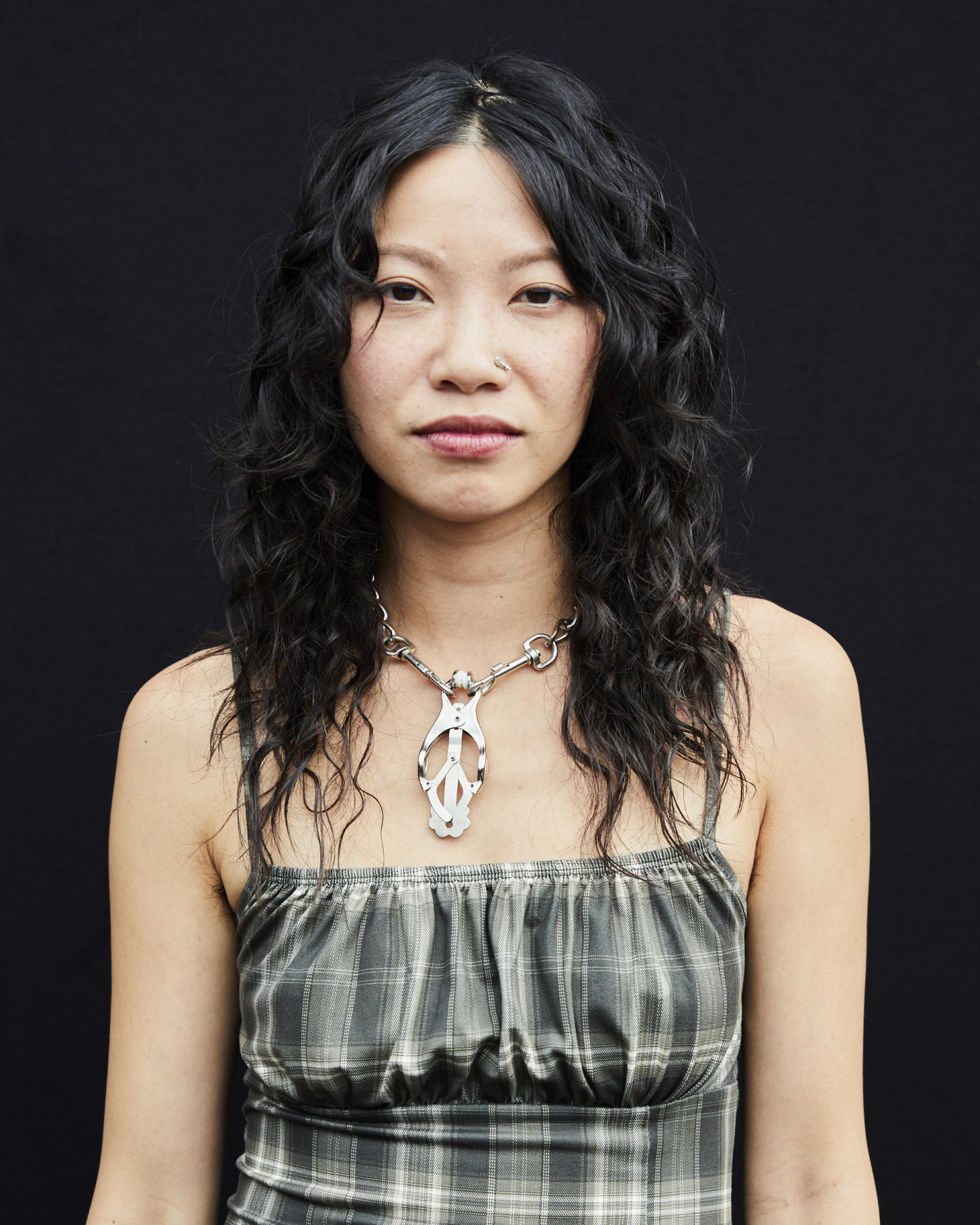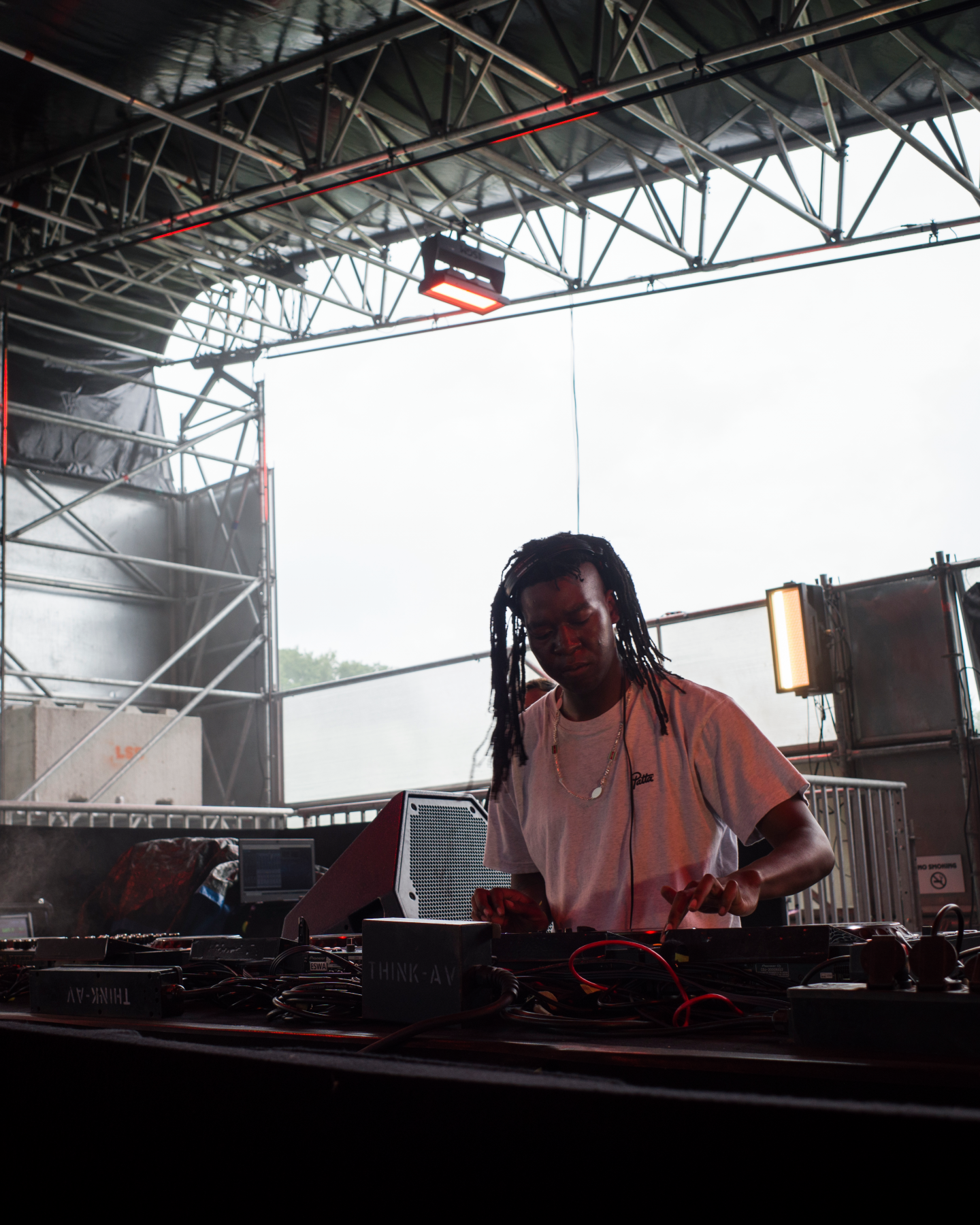 Saturday 5 August - 21:30
What's that track?
The Nest is really on a different level today. Martyn elevates the crowd to new heights with this absolute classic!
Saturday 5 August - 21:03
Local Power
Our city's local DJ power never fails to amaze. Marijn S, Rozaly and roelien all played remarkable sets that closely tie in with Amsterdam's underground sound. Whether it's through their involvement with local radio stations like Radio Tempo Não Pára and Echobox Radio or through their captivating sets in, around and at the edges of the city, these DJs shape up the musical landscape of 020.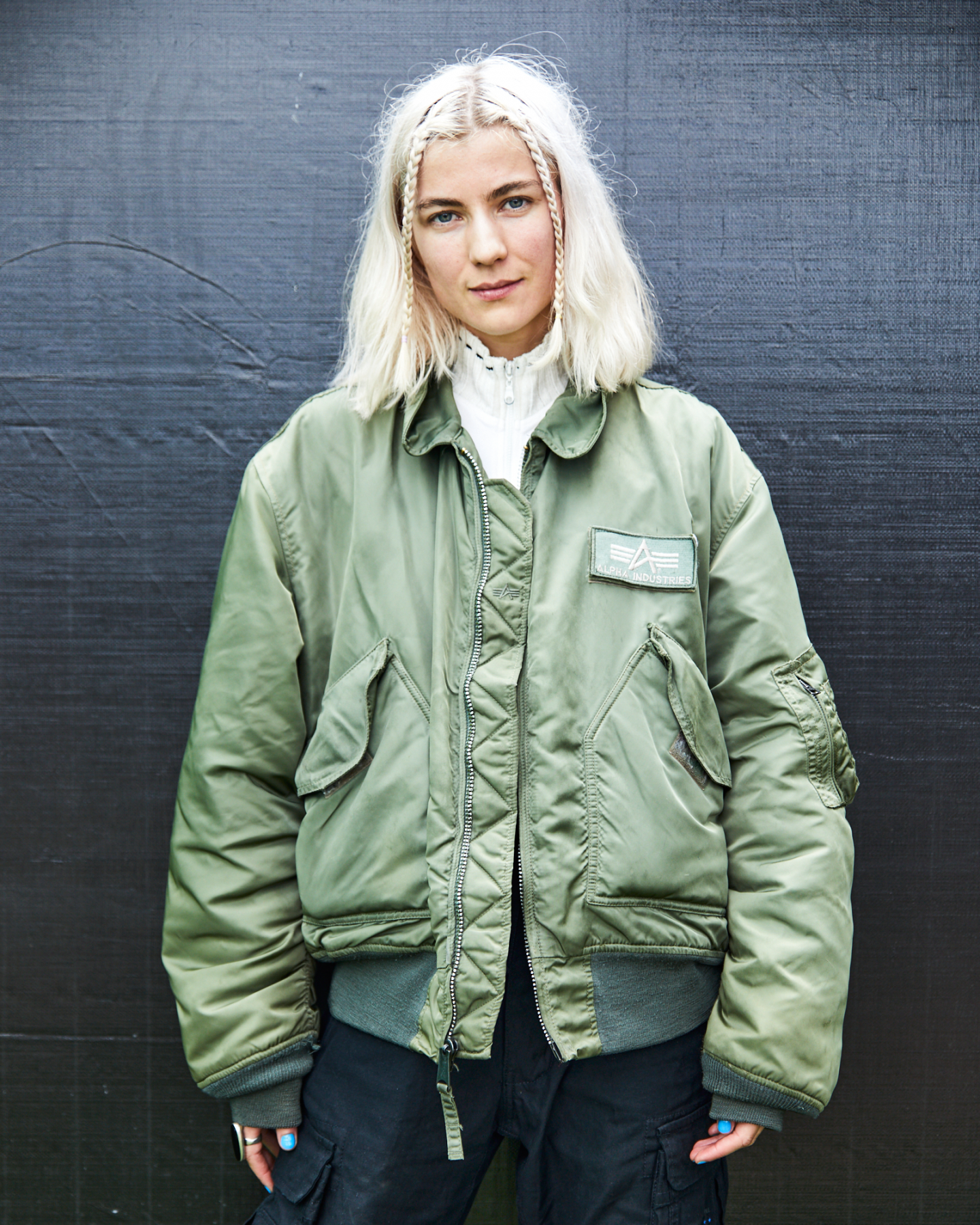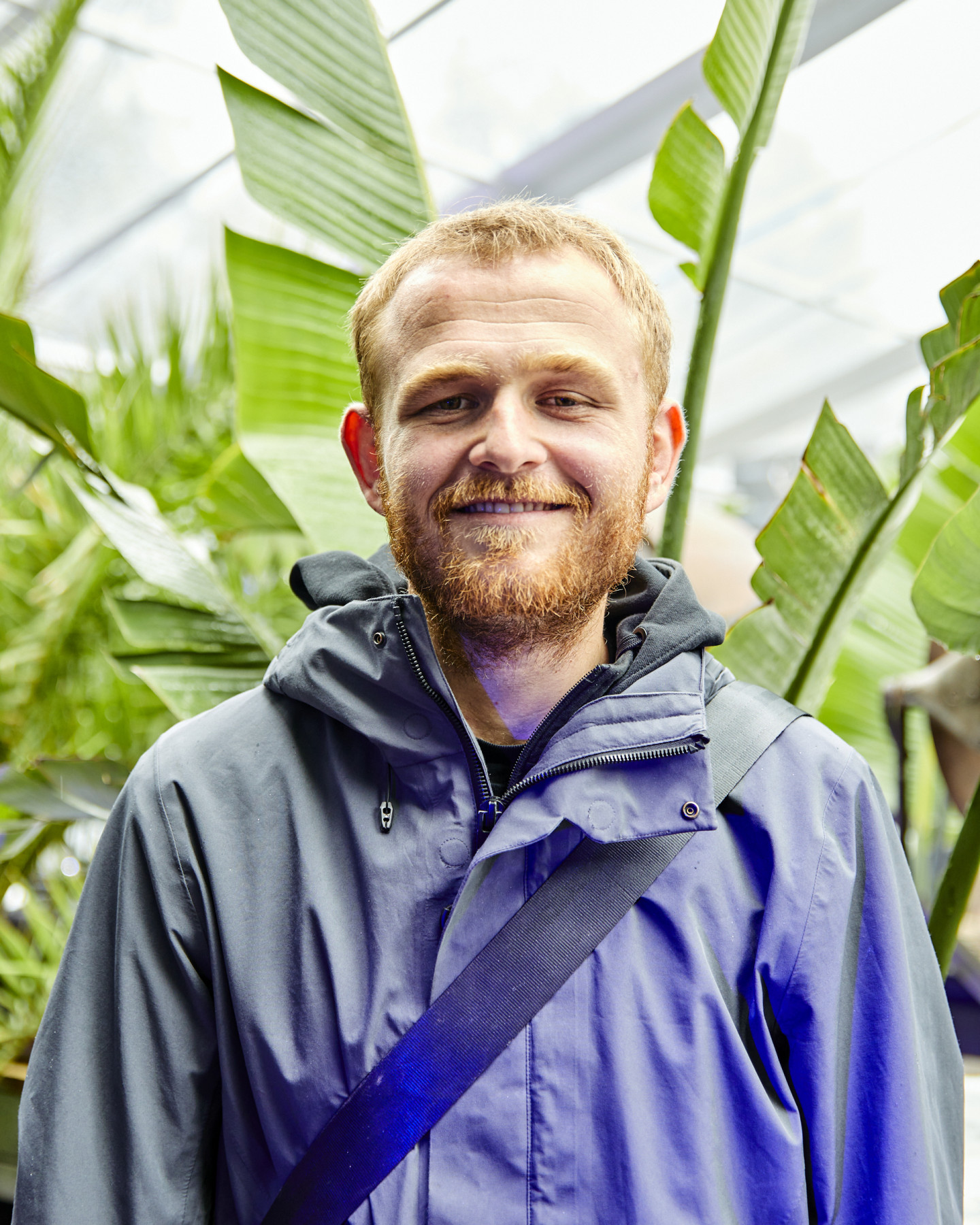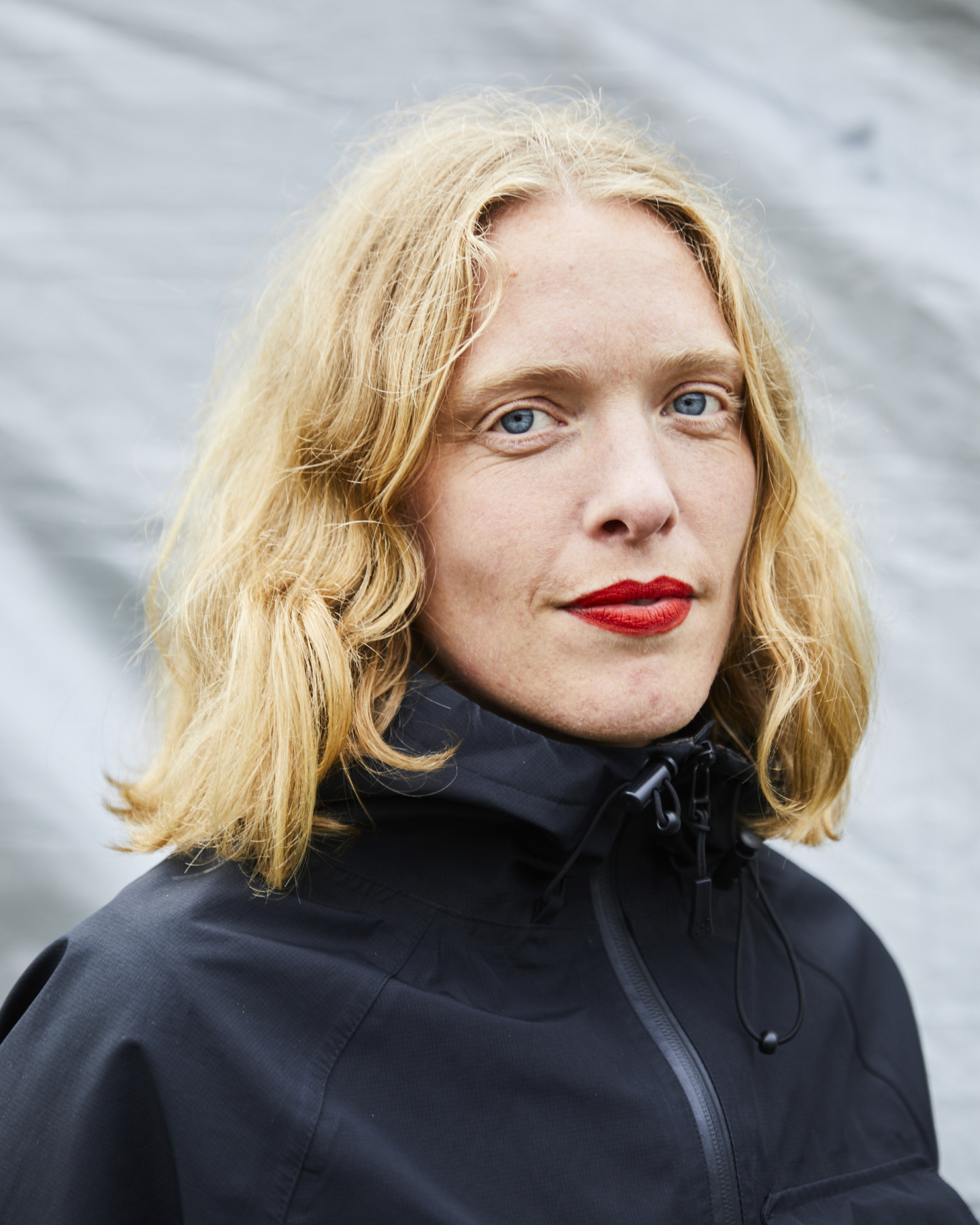 Saturday 5 August - 20:15
The Nest is a place for synergy
Twisting, turning and spiralling at the speed of sound, Ehua and Toma Kami join forces at The Nest for a perfectly frantic back-to-back. The Nest at its best.
Saturday 5 August - 19:52
What's that track?
PLO Man is boosting his way through the Selectors Stage with his unidentifiable selections. Finally, we managed to recognize something in his record collection.
Saturday 5 August - 19:30
Mad Miran Connects
This year's Connects stage is hosted by Young Marco, Mad Miran and Suze Ijó - three longtime Dekmantel familiars - for Friday, Saturday and Sunday respectively. We see Mad Miran jumping and bumping from left to right, she looks happy and proud. We catch her for a few words.

L: "How's your day?"
MM: "Very good. Unfortunately I arrived a bit later than expected because I had to play at the after and needed some sleep, but I still managed to catch a bit of roelien's set. Kleine Kova's performance just now was perfect - it was NICE!"
L: "You played a set with music exclusively from female producers. Tell us a bit about it."
MM: "Yes, I wanted to do something special and different. I am a woman and wanted to challenge myself, and it was actually quite challenging. It made me realize how few women make electronic music. I did my best and was fortunate enough to receive a lot of material via e-mail, really sick stuff from all over the world. Marijn S, for example, SICK!"
L: "When Dekmantel asked you to curate a full-day line-up, where did you start?"
MM: "It was an opportunity for me to program people who deserve a better podium. I love going out and dancing myself to the people I programmed today. I simply thought about the people who I enjoy seeing/hearing, whose tracks I play often and who I think could easily play in the UFO II or the Nest. These people trigger something in me, so I invited them."

L: "If there was one thing you could change about the Connects stage, what would it me?"
MM: "Did you see I had my phone in front of the booth with a little text saying 'Female Producers Only'? I'd love something above the DJ booth, one of those big LED banners with moving text, that display who is being played so creators of the music get more exposure."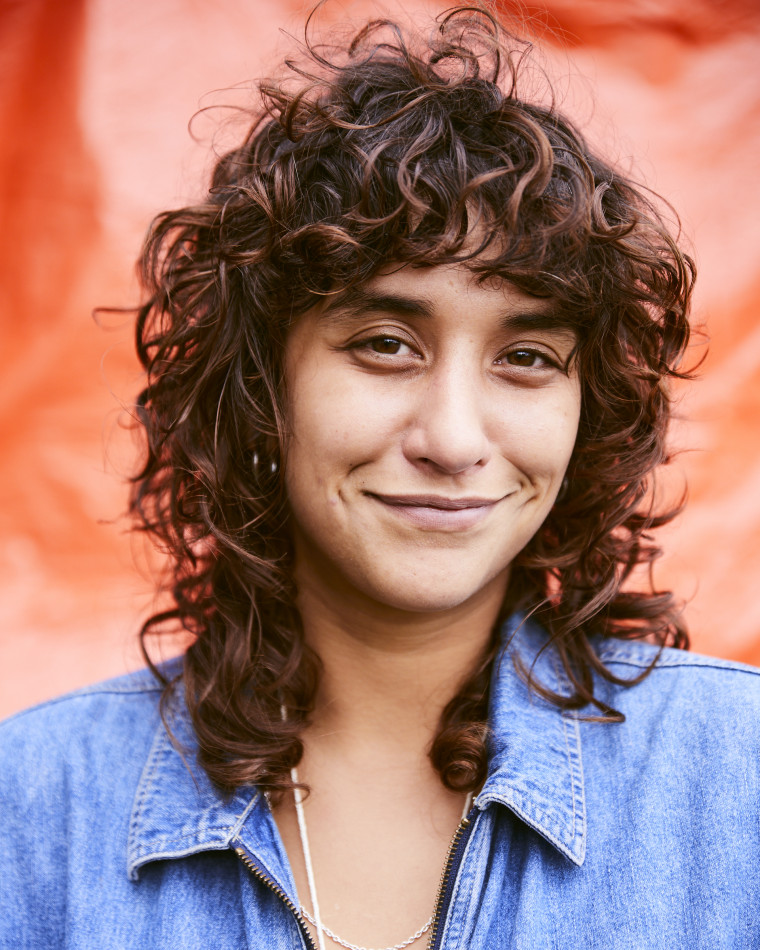 Saturday 5 August - 18:38
The best scenery
Year after year, het Amsterdamse Bos steals our hearts again. Amsterdam's biggest forest has been home to Dekmantel Festival for as long as we can remember.

Did you know that its construction took 36 years, that you can do goat yoga in the spring and that the forest is home to about 1000 newborn grass snake every years? Better keep your eyes open for those...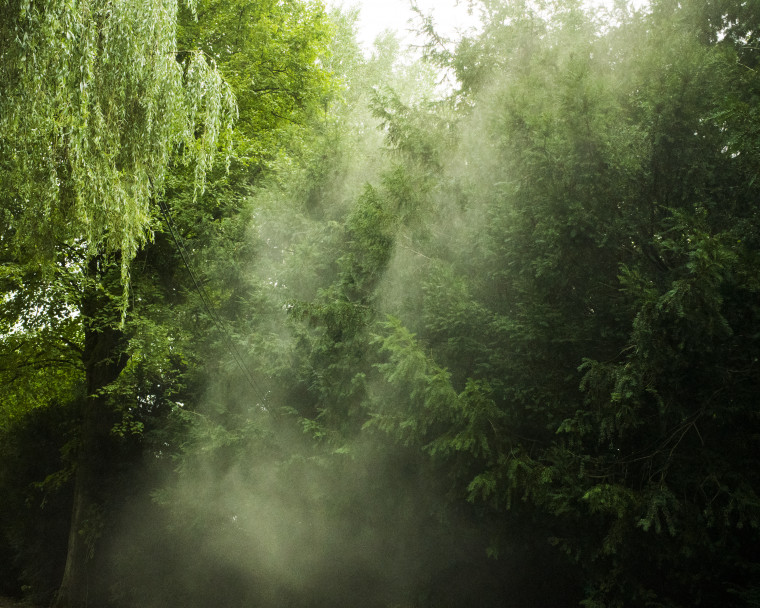 Saturday 5 August - 18:10
What's that track?
Still reminiscing about this 90s house gem dropped by Casper Tielrooij and Gabrielle Kwarteng earlier today...
Saturday 5 August - 17:20
Behind the Scenes: Stage Managers
They operate in silence and are hard to spot in their black outfits. Every memorable set starts and ends with a great stage manager. Without them, Dekmantel Festival woudn't be the same. We caught a few of them for a few words in between welcoming artists, pouring natural wine and protecting the base.
Esther - The Loop
L: "Funniest moment of all time?"
E: "The funniest moment is probably a few years ago. When I went backstage for a moment, I saw 12 DJs on one golf kart racing behind the main stage. Jamie XX, Four Tet, Floating Points... it was beautiful chaos. Also - I don't know if it's necessarily funny, but definitely worth a mention - every year during the closing set, everyone end us crying of happiness. It is a very special moment that everyone sees coming, but it happens again and again."
L: "Do you think you'll cry again this year?"
E: "Come on, Young Marco is closing. 100% we're going to cry."
Camille & Naim - Connects Stage
L: "Favorite moment yesterday at your stage?"
C: "During Sarkawt Hamad's set, the sun broke through the clouds while she was playing a very dynamic set. It was a really nice moment that energized both myself and the crowd."
N: "There were two similar moments with two different artists. When both DJs finished, they had sparkling eyes of joy. Both - Marijn S and Sarkawt Hamad - were moved by what just happened."
Esmee & Puddy - The Nest
L: "What do you like the most about your role?"
E: "What I find very special is that we can empower the artist in their show by being their invisible support, always on their side in the background whenever needed."
P: "Building friendships with the artists. It doesn't matter if I know or like their music, I see them as a human being."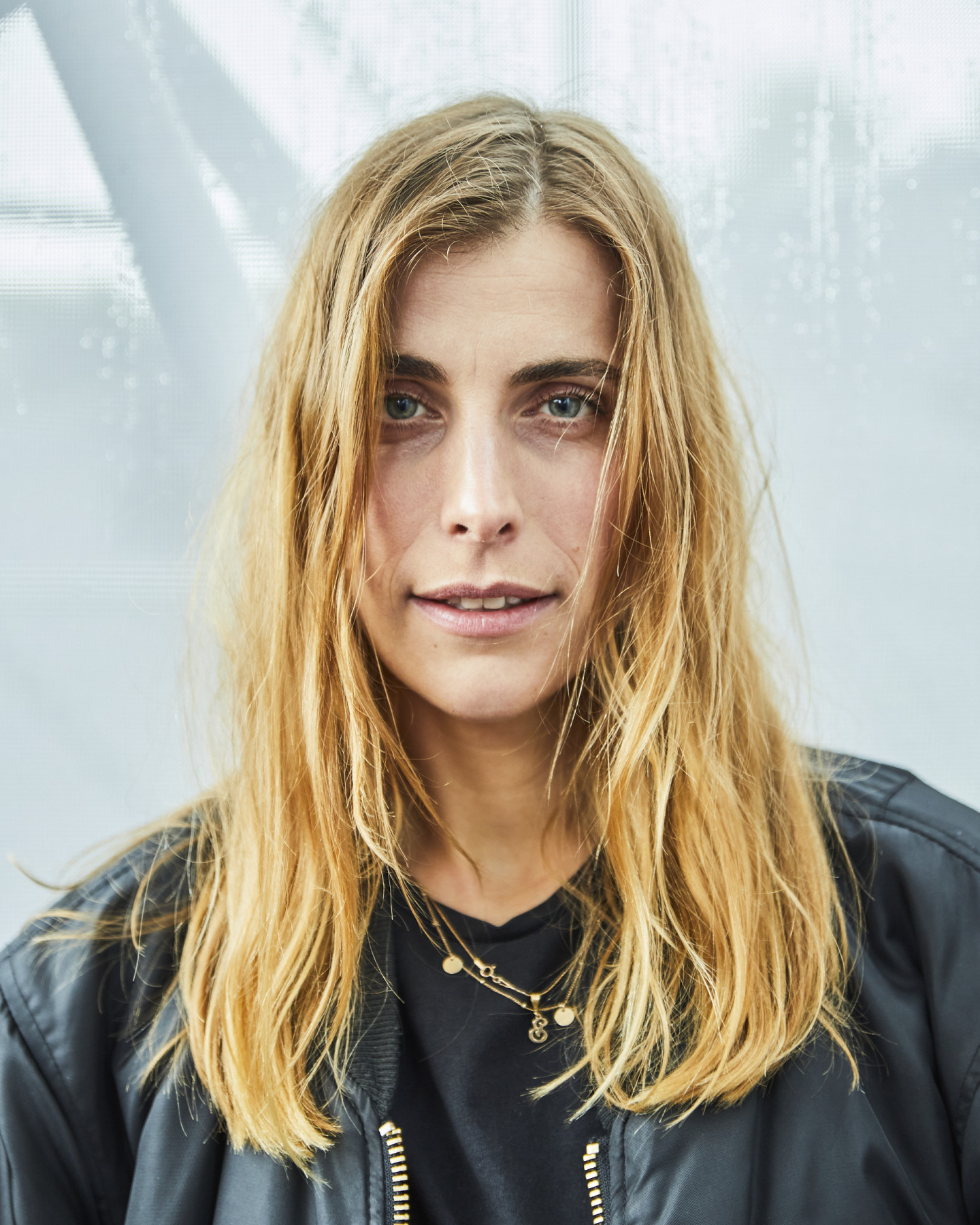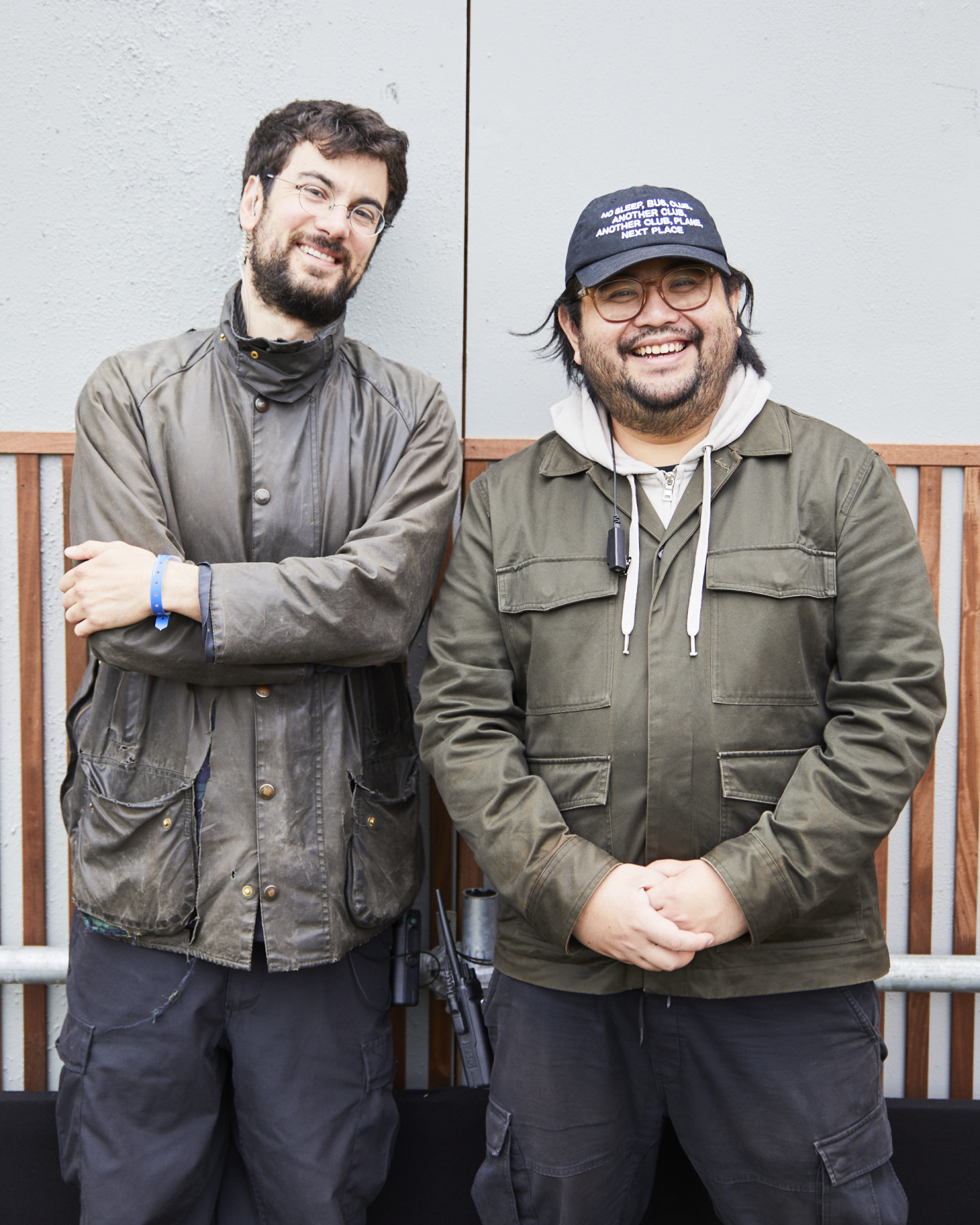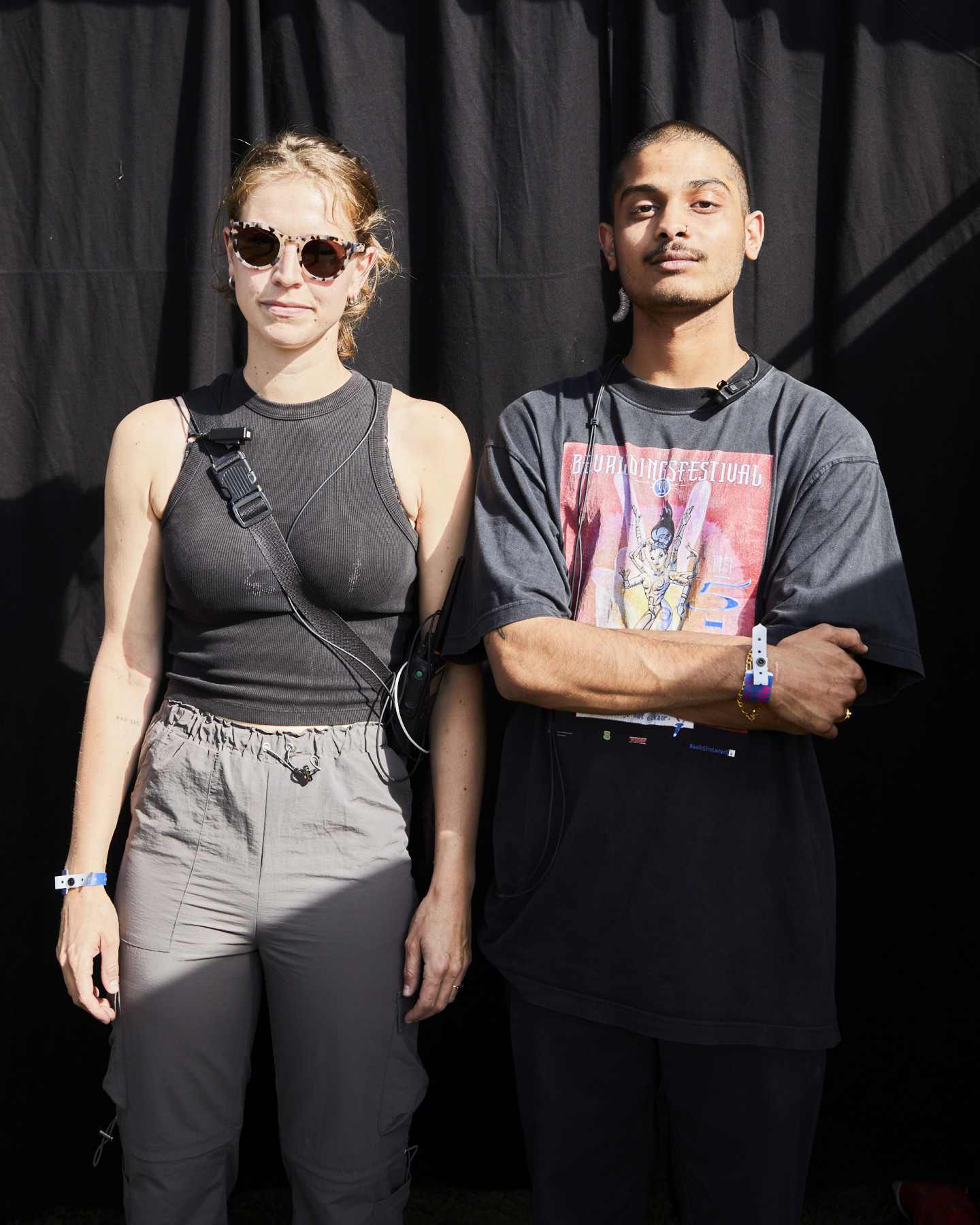 Saturday 5 August - 16:48
Black Gold
Vinyl is not dead - and Ogazón and Garçon are the proof. Both DJs are stealing our hearts with their black gold.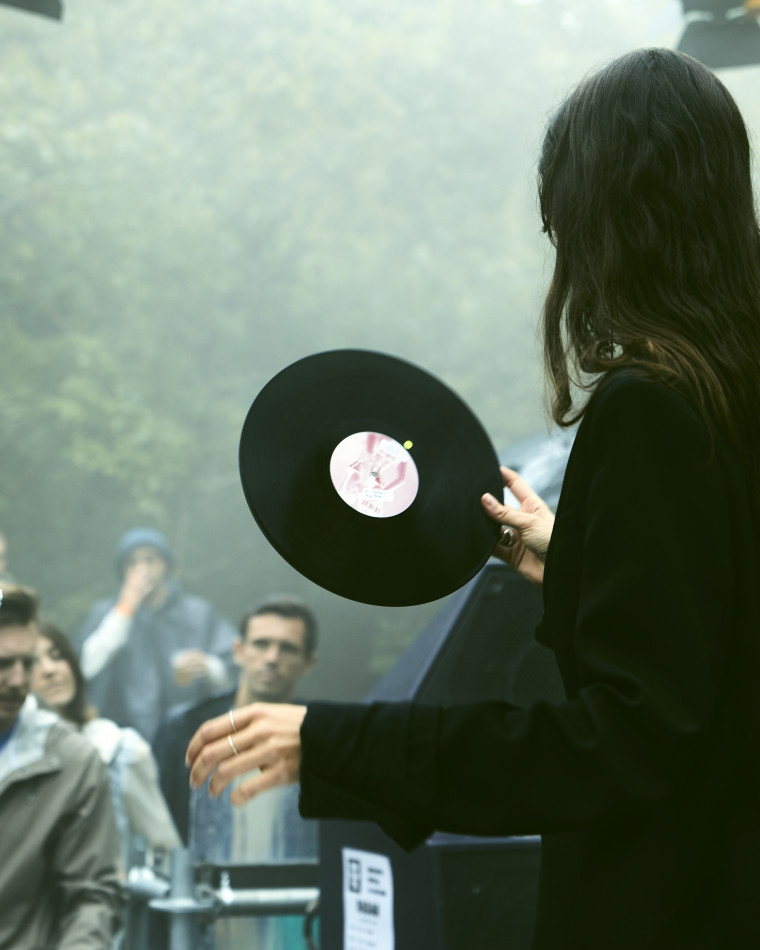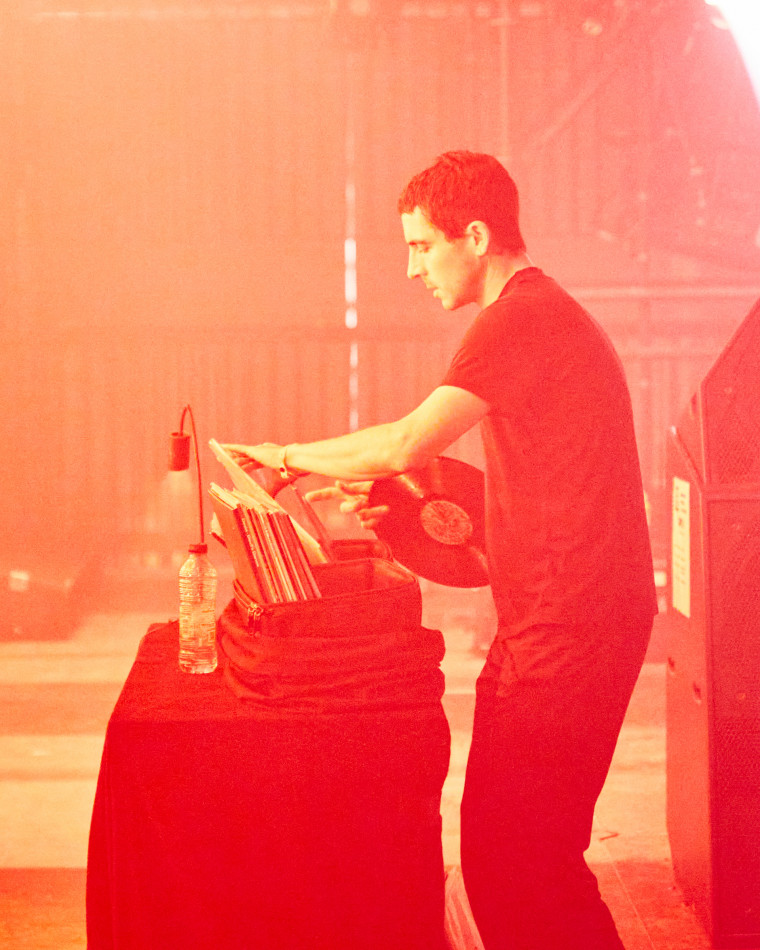 Saturday 5 August - 15:45
What's that tune?
Halfway through Jasmín's 4-hour opening set at The Loop, we couldn't resist to look this entrancing one up.
Saturday 5 August - 15:14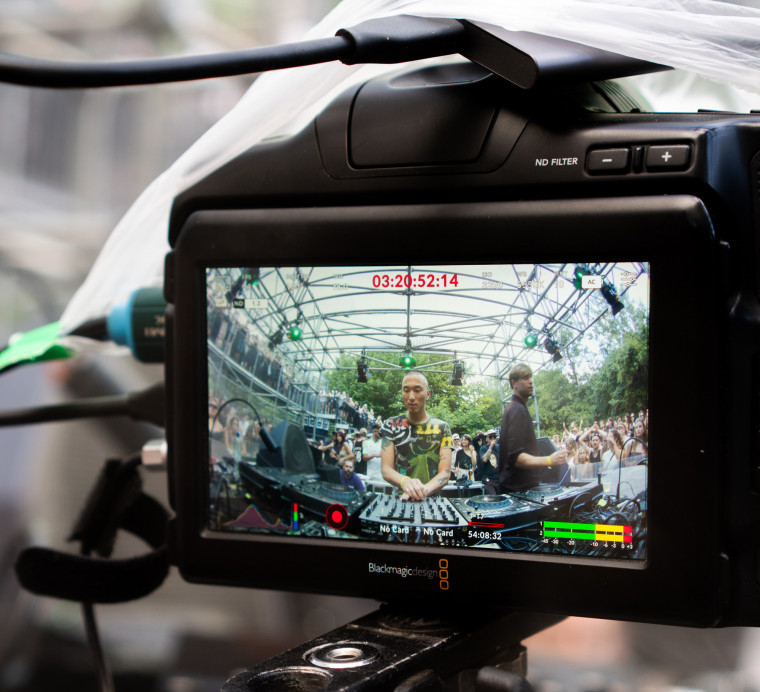 Live again
The Radar stage in collaboration with HÖR is live again all day today with Ogazón, Cinnaman, Ikonika, Slim Soledad, Gabrielle Kwarteng & ISAbella, L.B. Dub Corp, Mama Snake and Interplanetary Criminal. Can't miss this iconic line-up if you're chilling at home.
Saturday 5 August - 14:48
What's that track?
Dis Fig is putting a spell on UFO II with hypnotic electronics by Hypho. Makes you forget about the rain...
Saturday 5 August - 13:30
A highlight in low light
Yesterday Detroit icon Omar S drove, shook and lifted The Loop to his singular heights. After Carista's powerful statement set, Omar S started off with a clean sheet of delightful disco before moving into his own soulful work (gotta love it when hundreds of people sing "I LOVE YOUR GIRLFRIEND" along) and sharper electronics. A truly kaleidoscopic climax.
Saturday 5 August - 13:07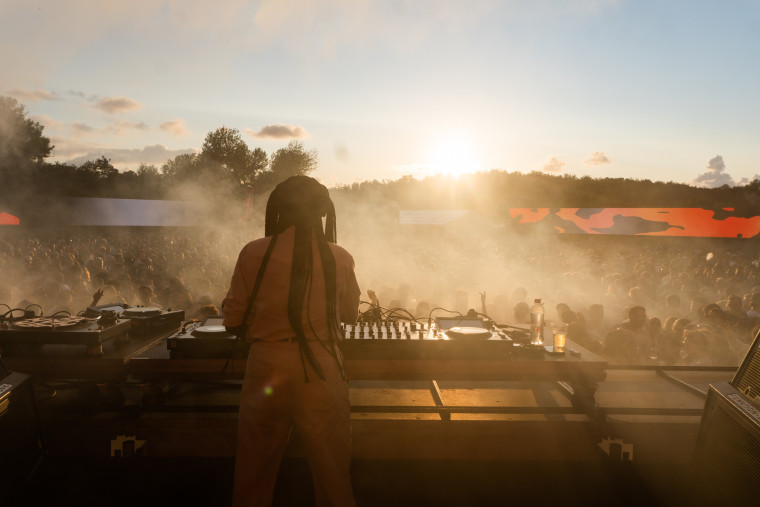 Rise and shine Amsterdam!
And just like that, we're over halfway through Dekmantel 2023! But what an edition it has been so far and with two more jam-packed days lined up, we're far from done yet.

Coming up today, Garçon will be opening the UFO I. The Swiss DJ is firmly rooted in techno, with a singular affinity for the rhythmically multiplicitous landscapes that stretch beyond. Together with Agonis, he helms amenthia recordings, a label that's home to an impressively dexterous repertoire of releases, from the sludgy groove of Konsudd (AKA Konduku and Aa Sudd) to Varuna's mystical, beatless excursions.

Whenever Rrose delivers a new record, no matter what the tempo or genre, the result is always guaranteed: perfectly honed, almost spiritual electronica. Released on her own Eaux imprint in June, 'Please Touch' is no exception. Undulating between radically propulsive rhythms and unfurling synth, the album's title encapsulates her sensual, tactile approach to production – be sure to catch her live.

Saturday sees Amsterdam's all-stars take to the stage. Watch out for local legends Passion Deez, Rozaly, roelien and a special A/V performance by Oceanic. Then there are beloved international returnees like Shanti Celeste, Aurora Halal, Blawan and, making her first ever appearance at Dekmantel, Avalon Emerson is certain to flaunt her expansive take on DJing, venturing into jewel-toned pop ballads, indie bangers and pastoral epics.