Welcome to Dekmantel Festival 2023's liveblog! A chance for you to keep track of what's happening throughout Dekmantel Festival aan 't IJ and our programme in the Amsterdamse Bos, with photos, videos, background info and live updates. For more practical information and timetables, check out the Dekmantel app, our program page or the Dekmantel Festival website. For any assistance, email us at [email protected]. For now, stay tuned!
Friday 4 August - 02:42
Tomorrow Dekmantel returns to the Amsterdamse Bos,
the lush-forested parkland full of winding pathways and grassy meadows. This year, there are a few small but essential updates on-site. First and foremost, look out for the Radar stage, hosted in collaboration with Hör. There you can catch, amongst others, Luke Slater in his L.B. Dub Corp guise, Interplanetary Criminal, hot from his 2022 Number 1 UK hit with Eliza Rose and Amniote Editions label boss Mama Snake viperine selections. The Loop sees new stylings and a series of artists, including Young Marco, Mad Miran and Suze Ijó, lend their skills as selectors to curation, inviting their favourite acts and DJs to Dekmantel 2023.
As Thursday comes to a close so does Dekmantel Aan 't IJ, but what an instalment it was. To mention just a few highlights: the titan of experimental ambient William Basinski blew us away, delivering waves of manipulated distortion. World famous Iranian percussionist Mohammad Reza Mortazavi beat out layers upon layers of trance-inducing polyphonic rhythms and, over the water at Parallel, club renegade Parrish Smith raised hell with his elixir of noise, punk, techno and pop.
Friday 4 August - 01:48
And that's a wrap,
thank you for two beautiful days 'Aan 't IJ'! Tomorrow Dekmantel Festival 2023 continues in our favourite place: the Amsterdamse Bos. See you there.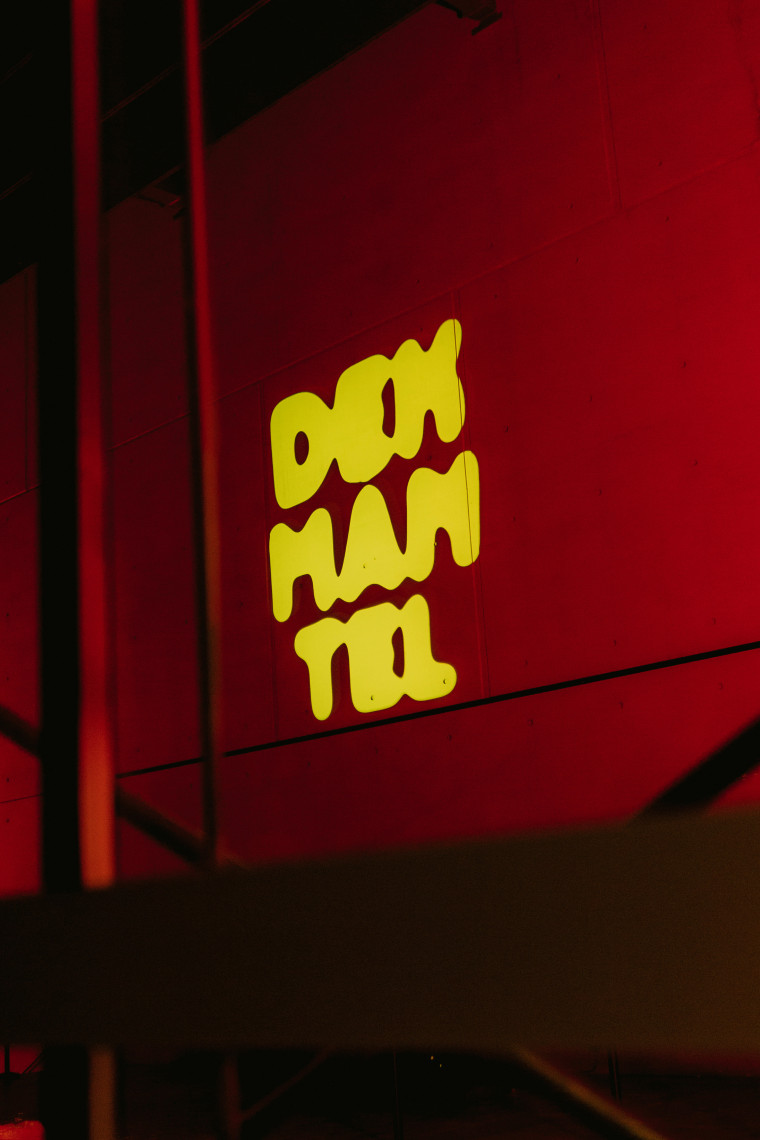 Friday 4 August - 00:30
William Basinski
William Basinski taking us out of time for a minute...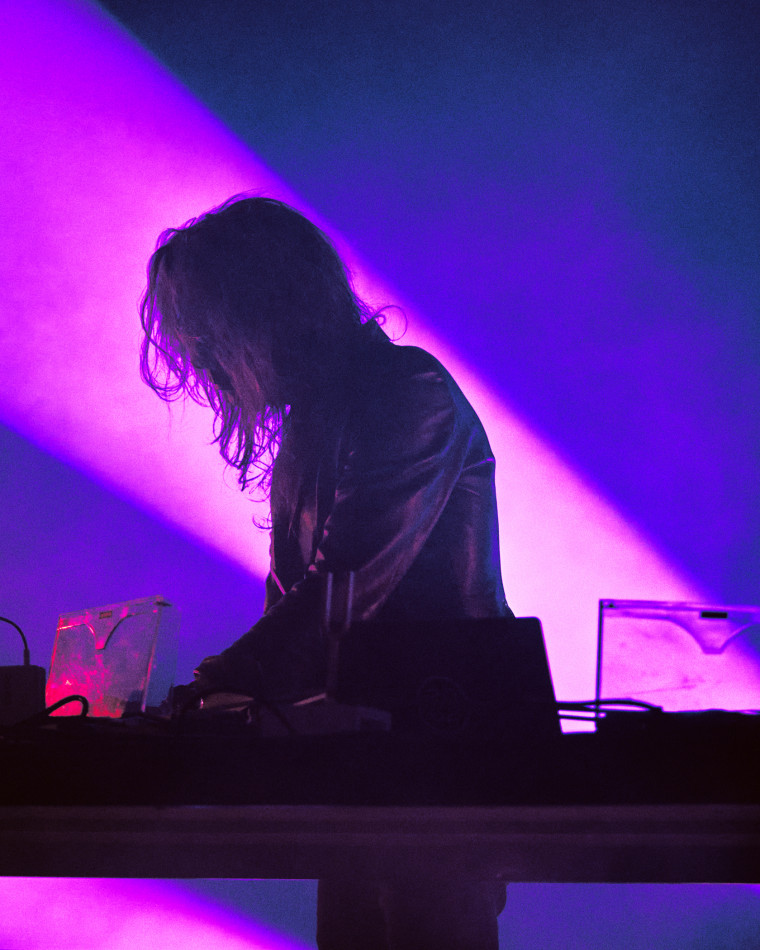 Friday 4 August - 00:03
Tune in for the last hour of Echobox Radio live from the Muziekgebouw
We're heading into the last hour of the Echobox Radio broadcast live from the Muziekgebouw foyer.
Tune in here for the final hour.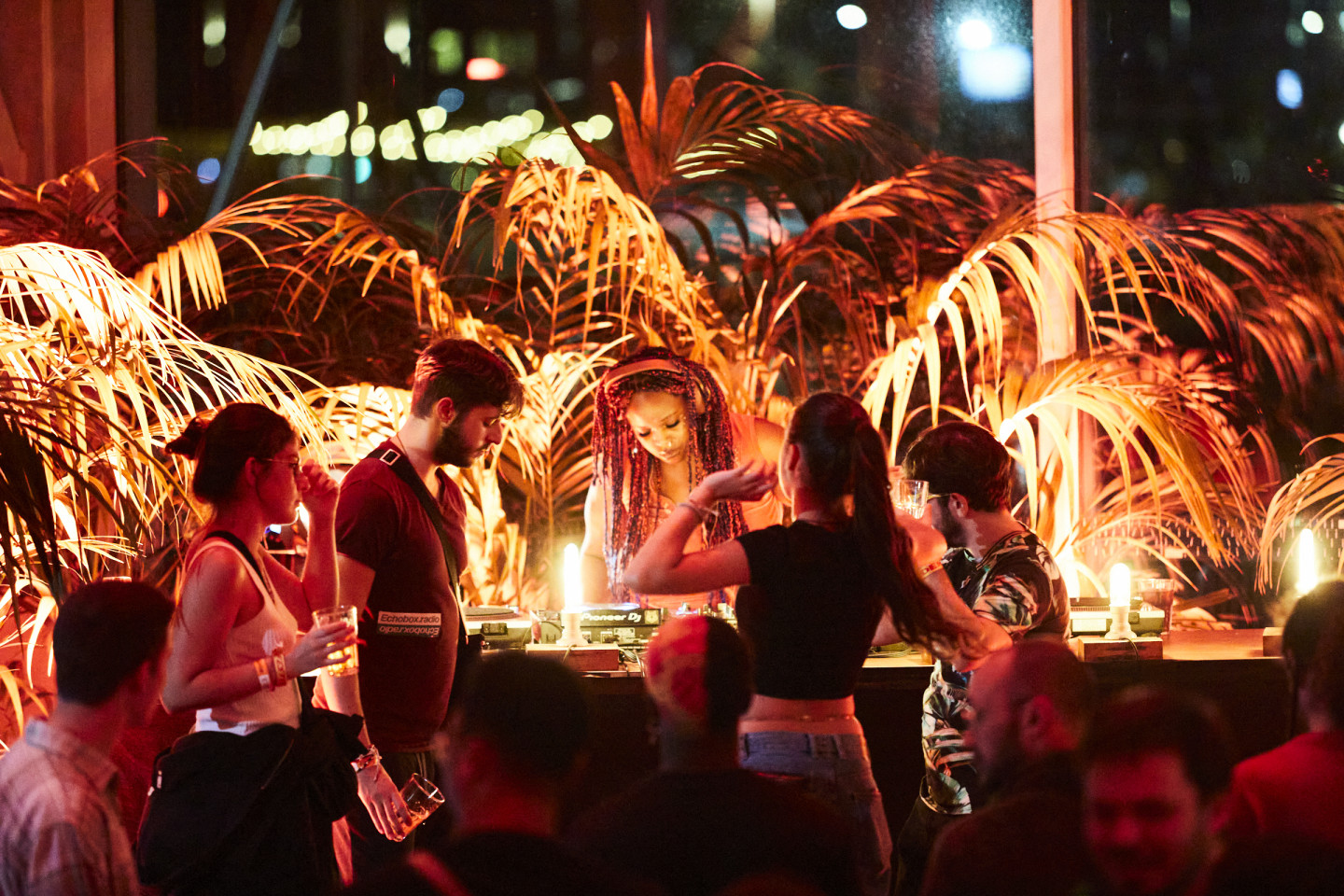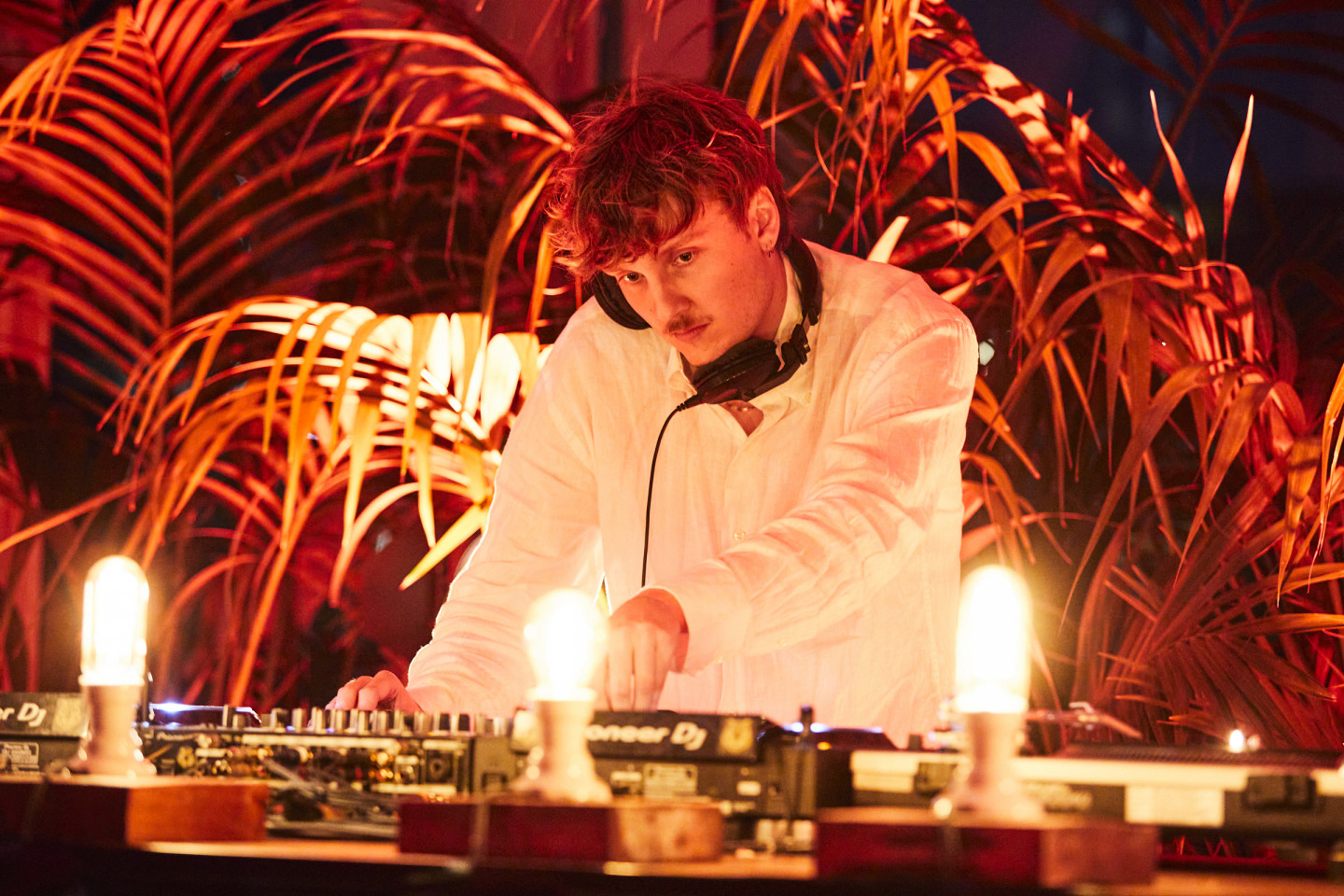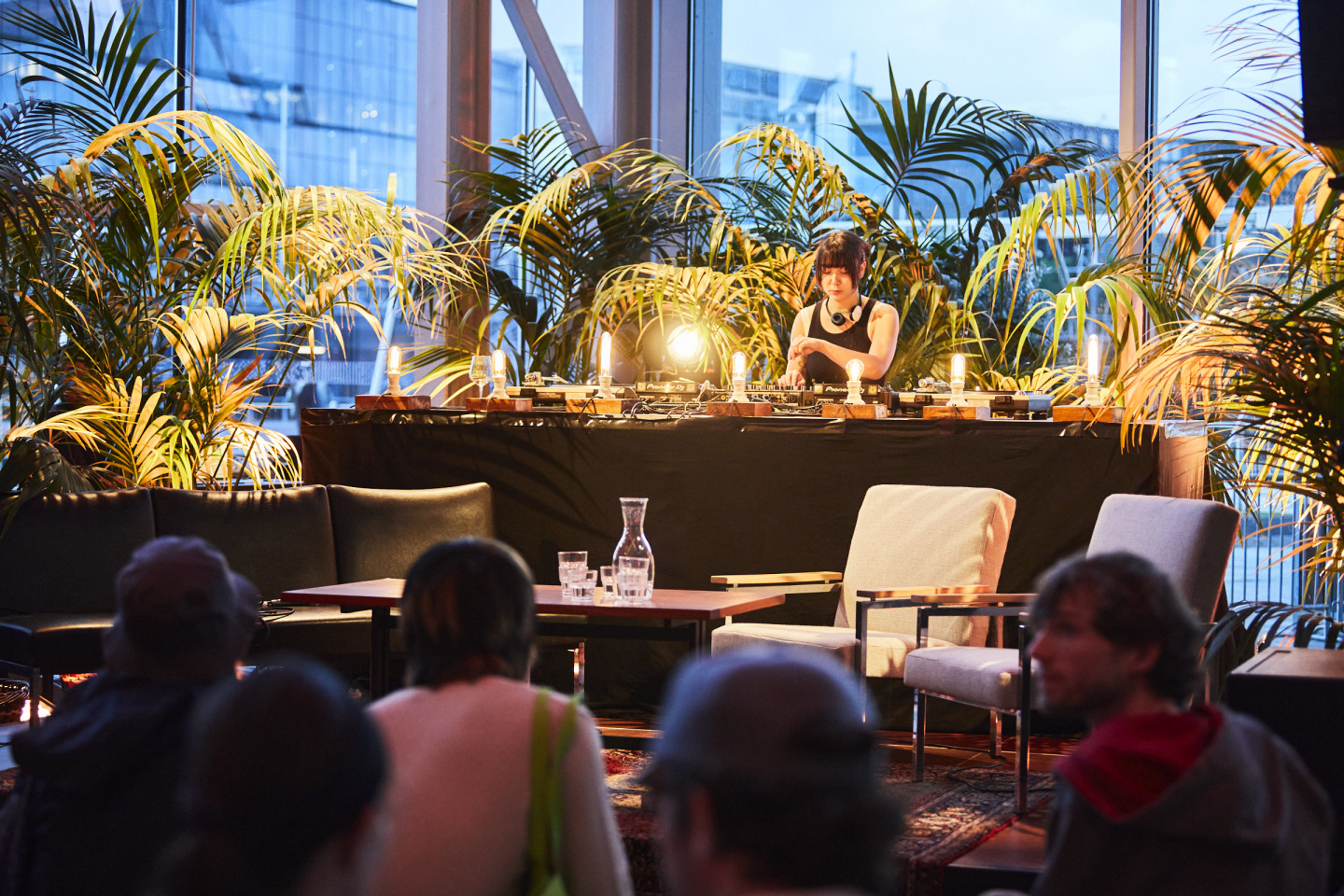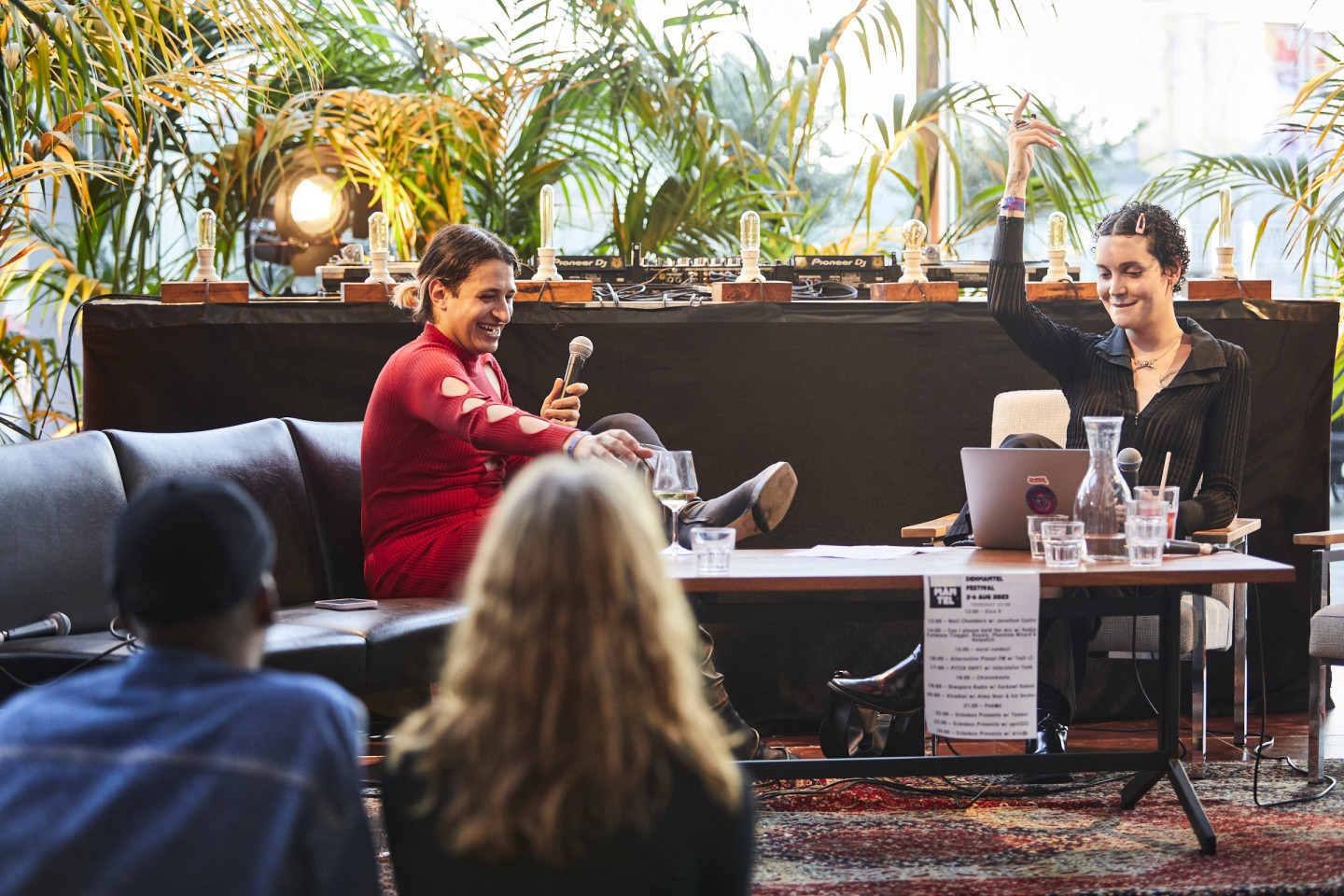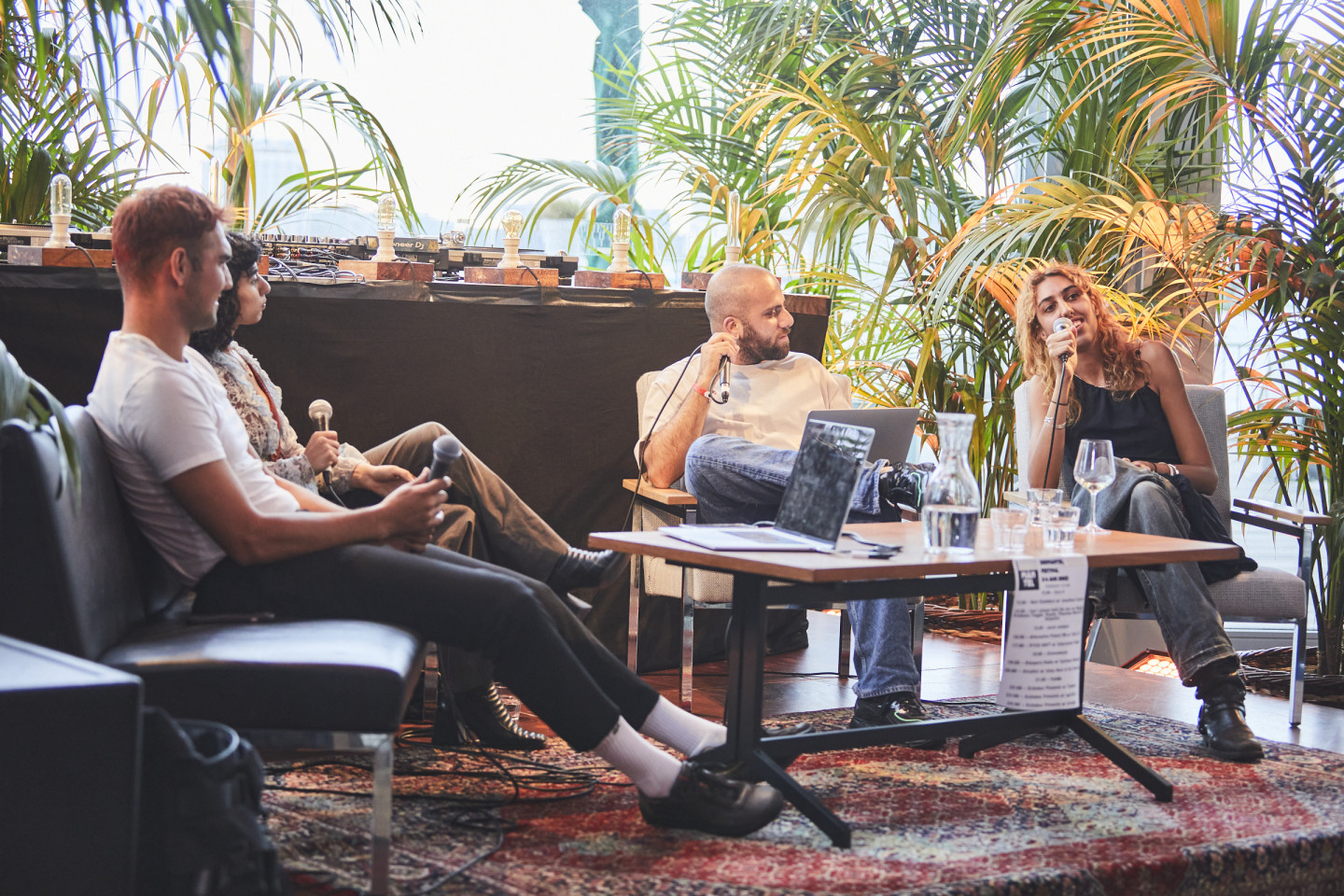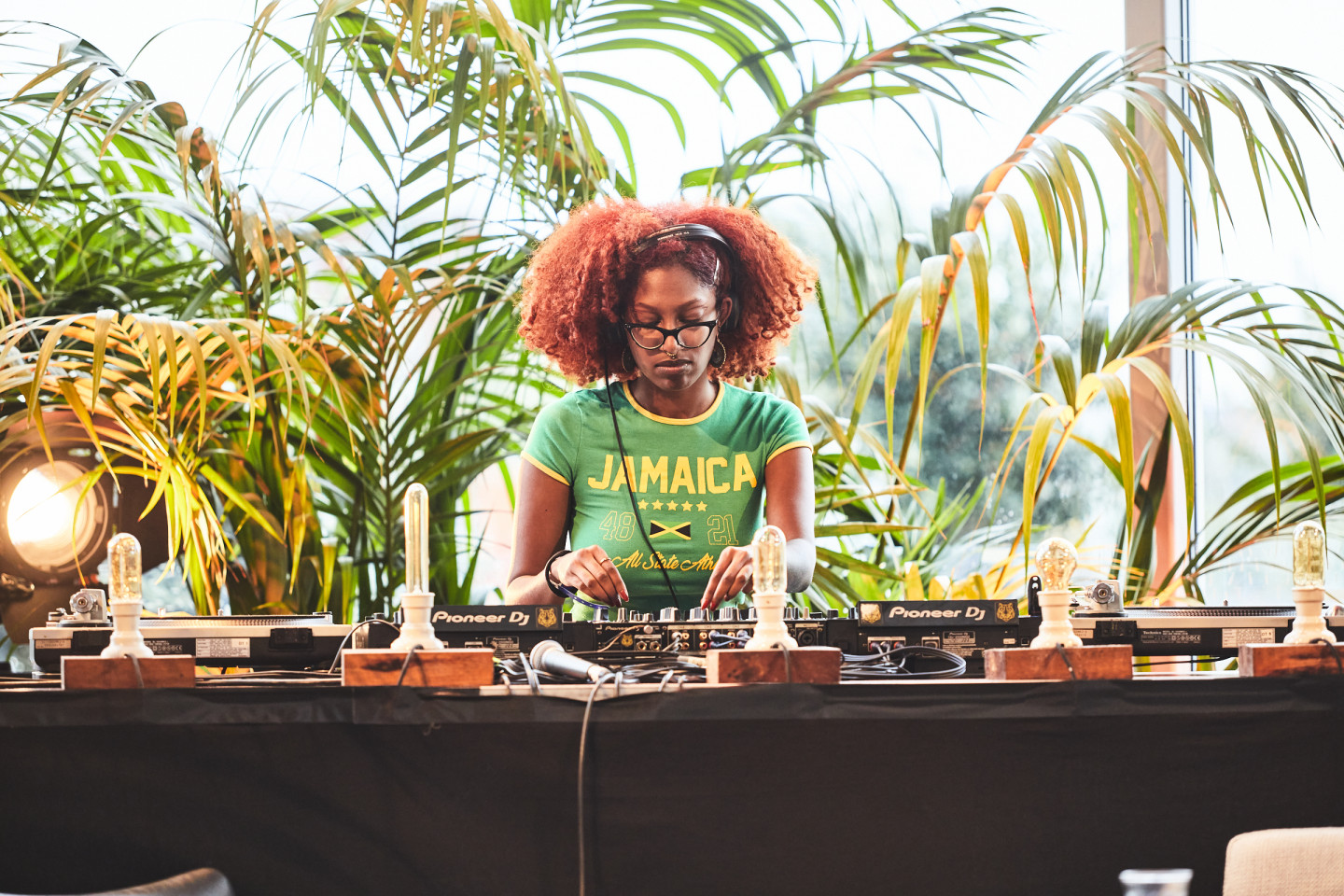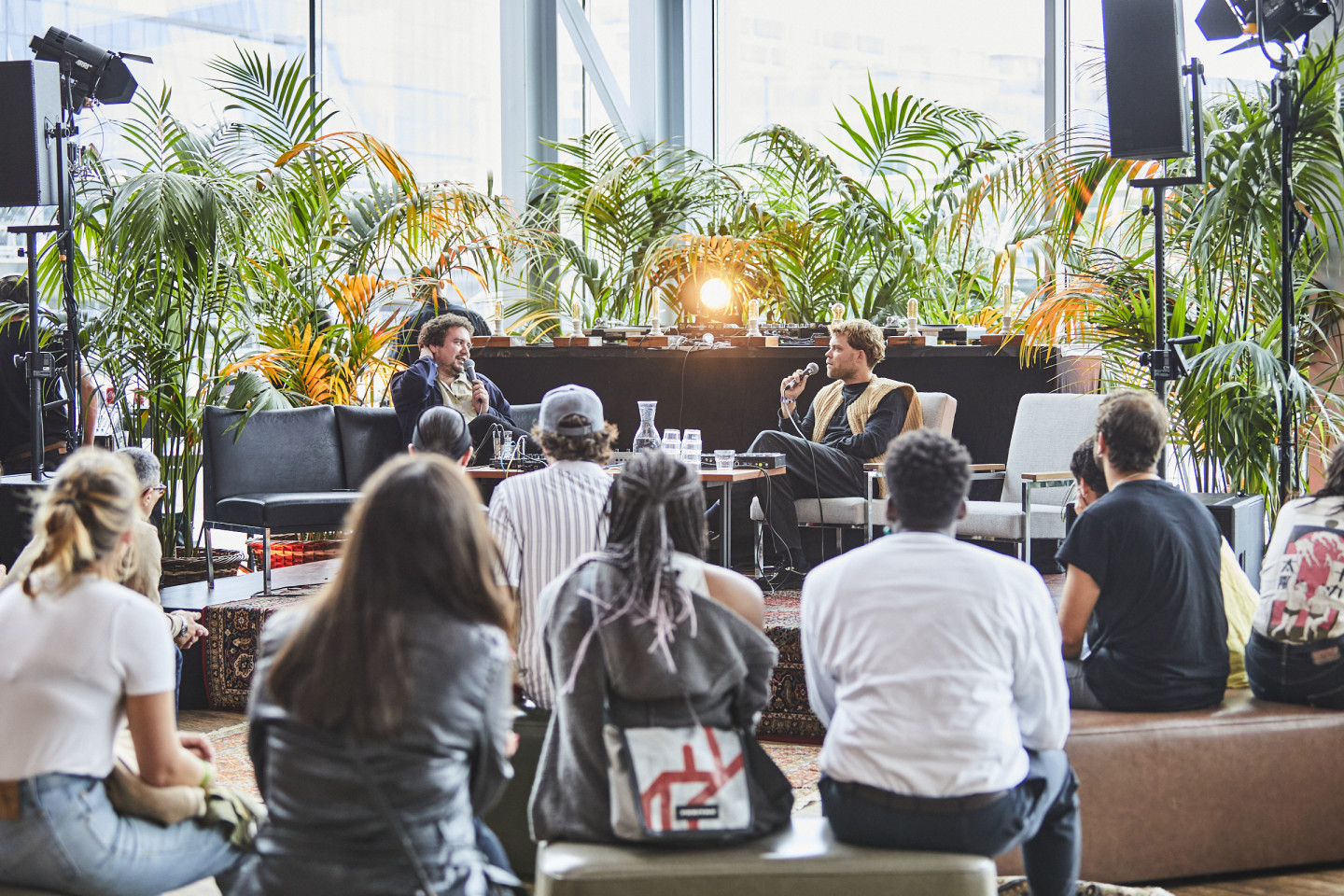 Thursday 3 August - 22:37
Leave it to Sevdaliza to put on a show.
From futuristic pop bangers to richly orchestrated soundscapes and raw ballads, the all-round artist unfurls her shapeshifting visions on the Dekmantel Festival 2023 stage.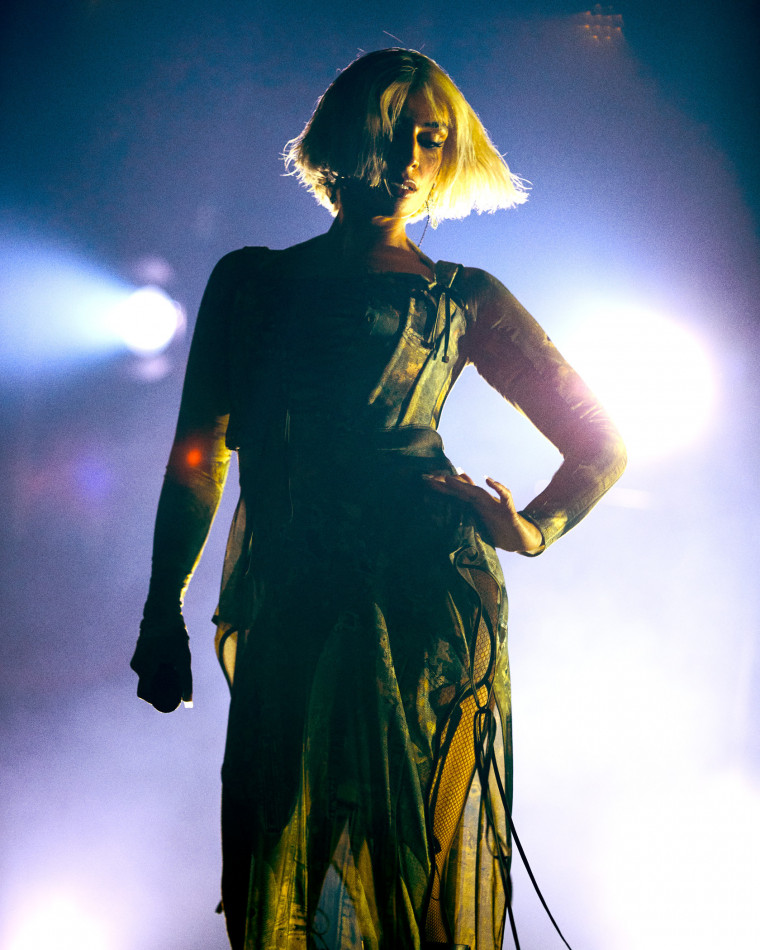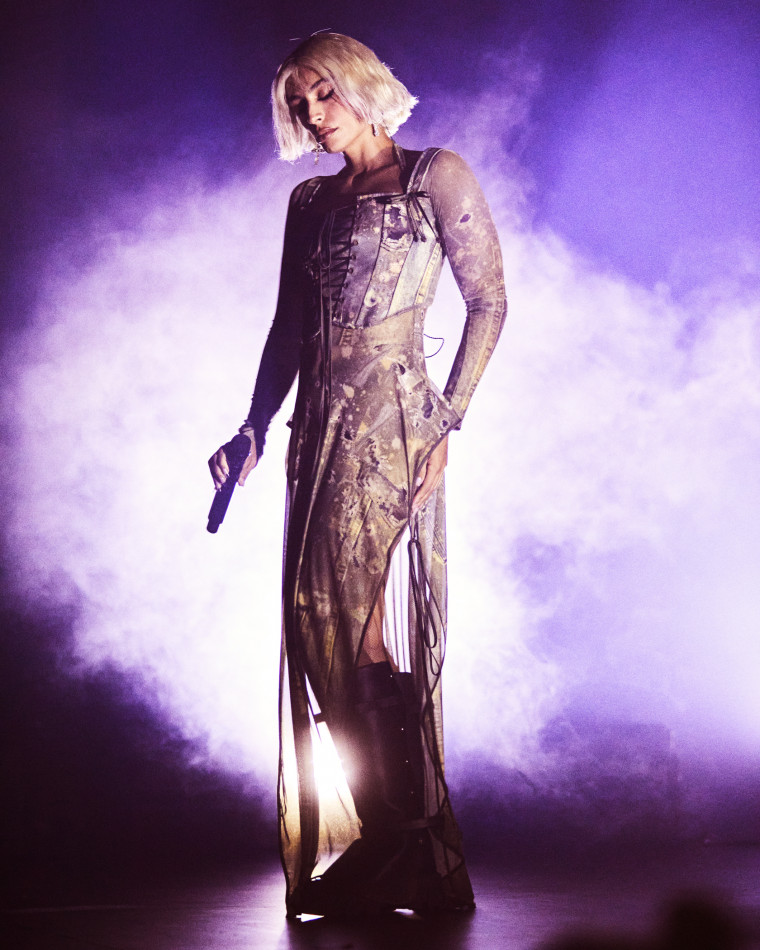 Thursday 3 August - 21:58
If ever you need a masterclass in DIY music making,
Arushi Jain is your go-to guide. The modular synthesist, singer and producer brings her ambient variations on ancient ragas to Dekmantel Festival 2023 Aan 't IJ.
Thursday 3 August - 21:30
Live film score: La Planète Sauvage
A must-see highlight of our conference: a live-scored screening of the 1973 cult film 'La Planète Sauvage', rewritten by Nitai Hershkovits in 2021 and performed in collaboration with Institut Français.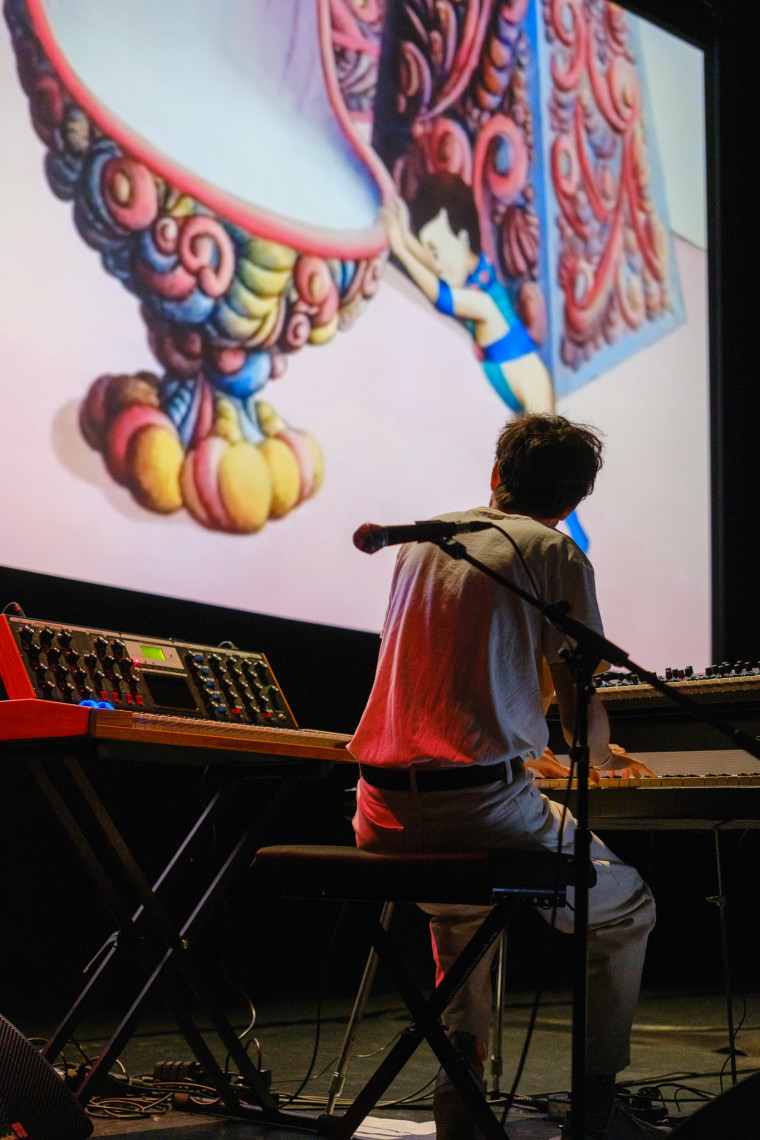 Thursday 3 August - 20:52
Playing favourites: Donato Dozzy
Playing Favourites' with Donato Dozzy: an exclusive peek into the Italian master's bottomless record collection at our music conference with Resident Advisor.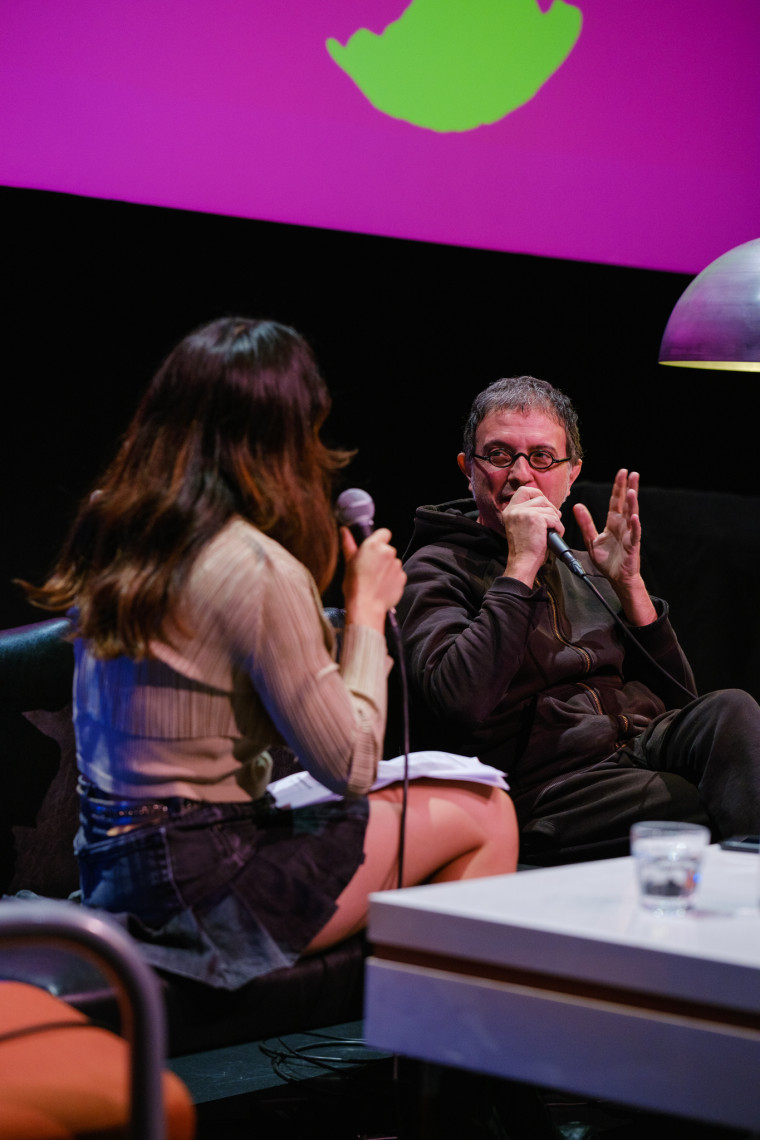 Thursday 3 August - 20:36
Nala Sinephro
To describe Nala Sinephro's festival debut as ethereal would be an understatement. Cosmic? Celestial, perhaps? Guess you had to be there.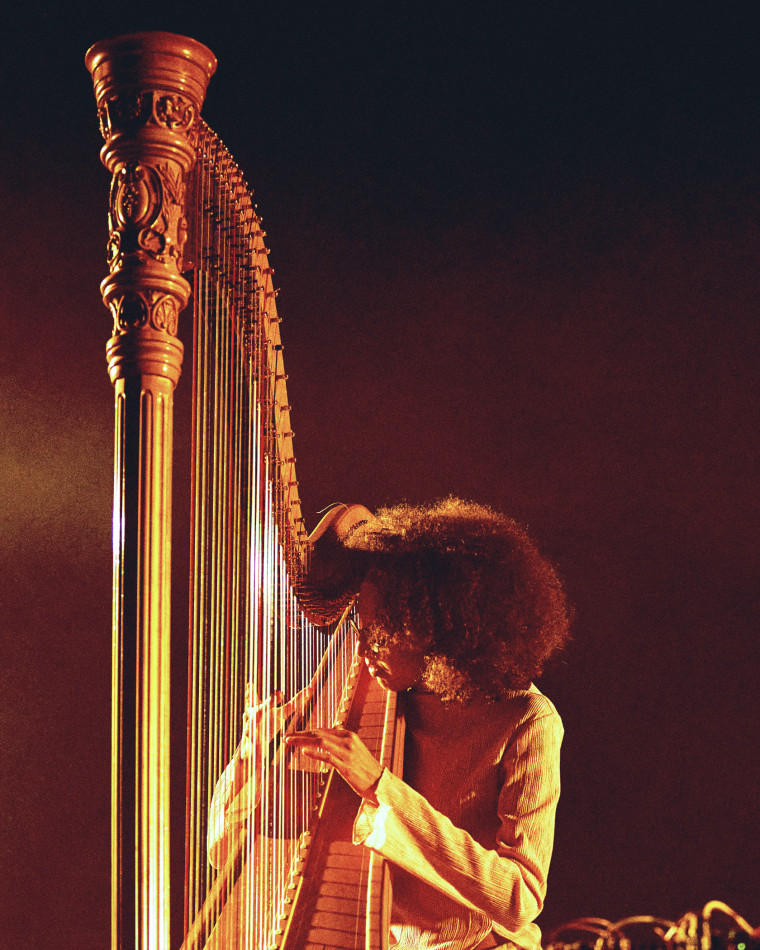 Thursday 3 August - 19:19
Production Workshop: Ikonika
Ikonika shared her unique production techniques with an eager crowd at the IJ Lounge.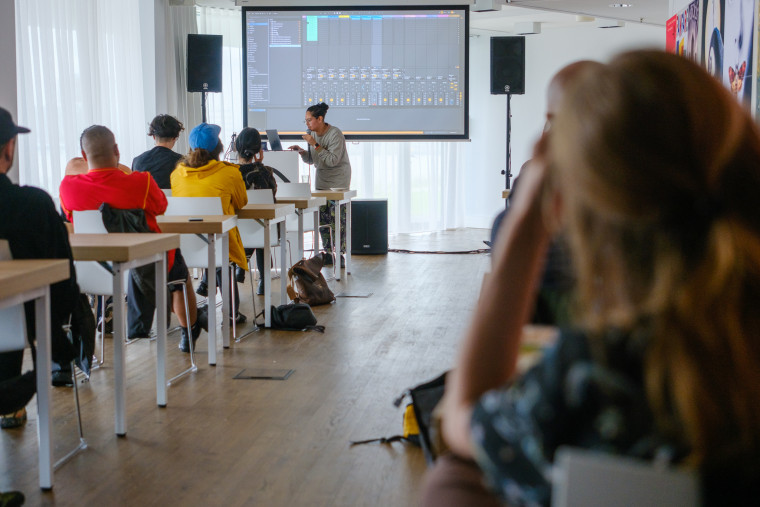 Thursday 3 August - 18:30
And we're off!
The musical programme for Dekmantel Festival Aan 't IJ starts now, unfolding at a myriad of venues along the river.
Thursday 3 August - 17:55
RA exchange: Salome
Earlier today, Amsterdam-based journalist Souhayla Ou-Oumar had chat with Herrensauna resident Salome.
Thursday 3 August - 16:55
Alternative Planet FM w/ Tash LC
Tash LC in conversation with Slimfit for Alternative Planet FM – live on Echobox Radio.
Tune in here.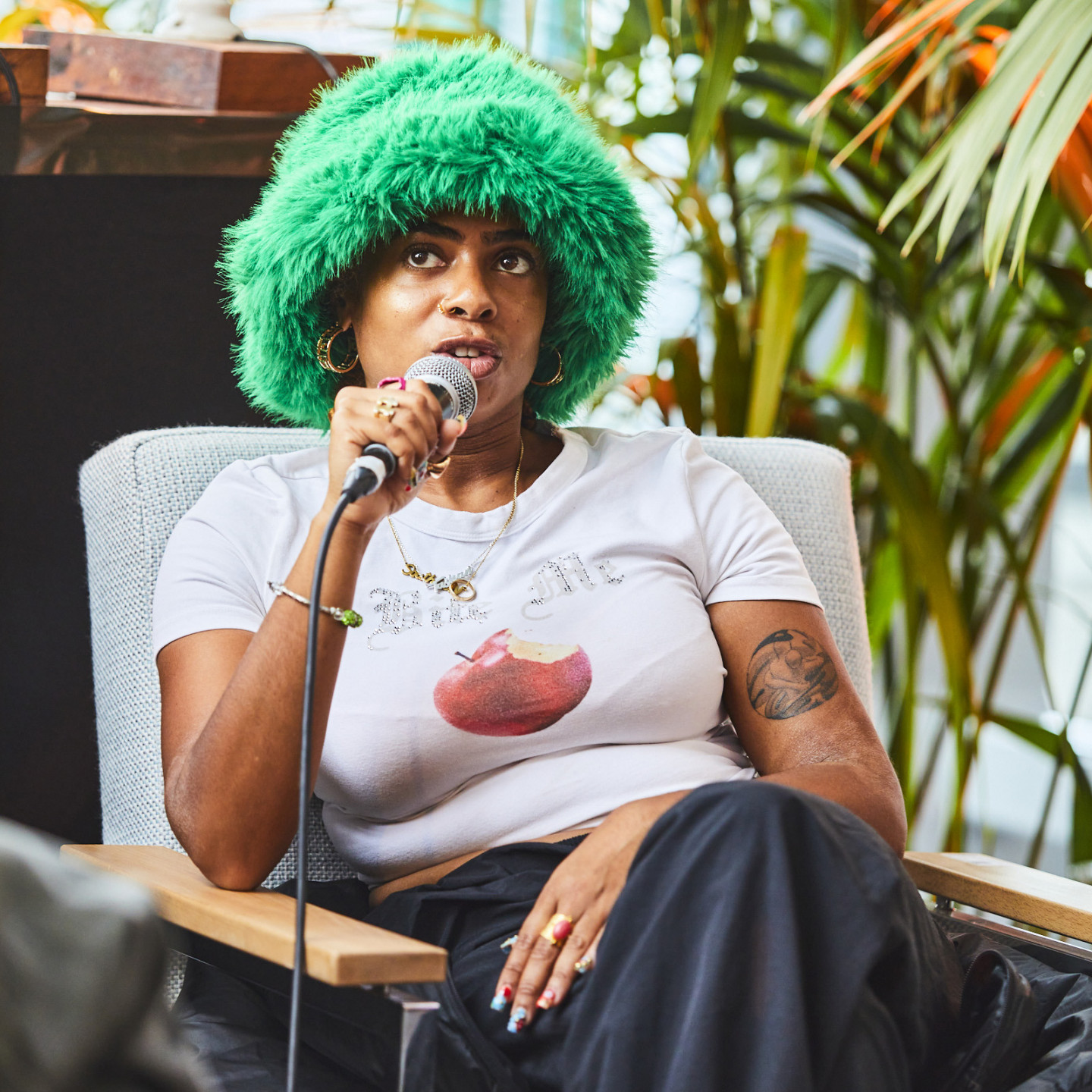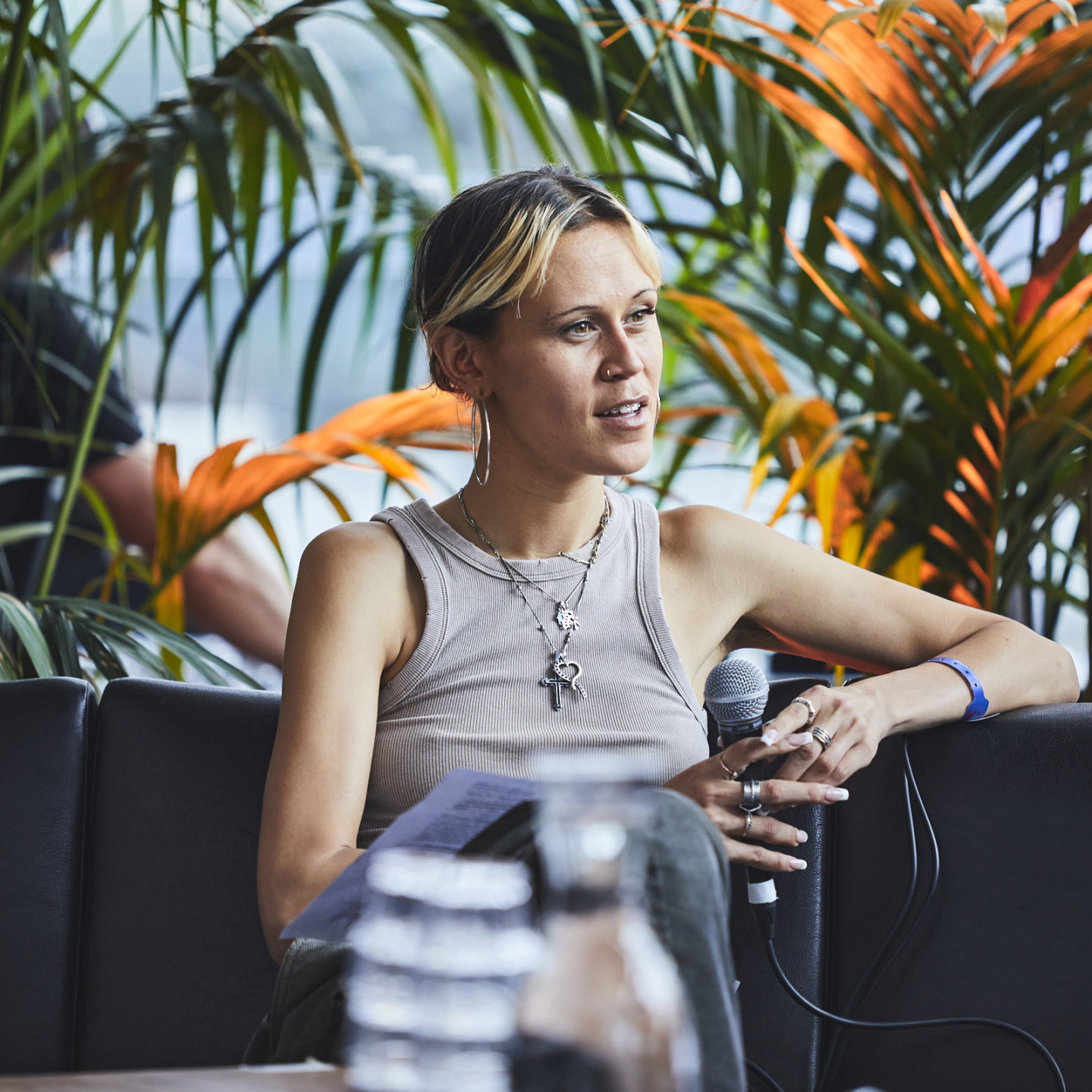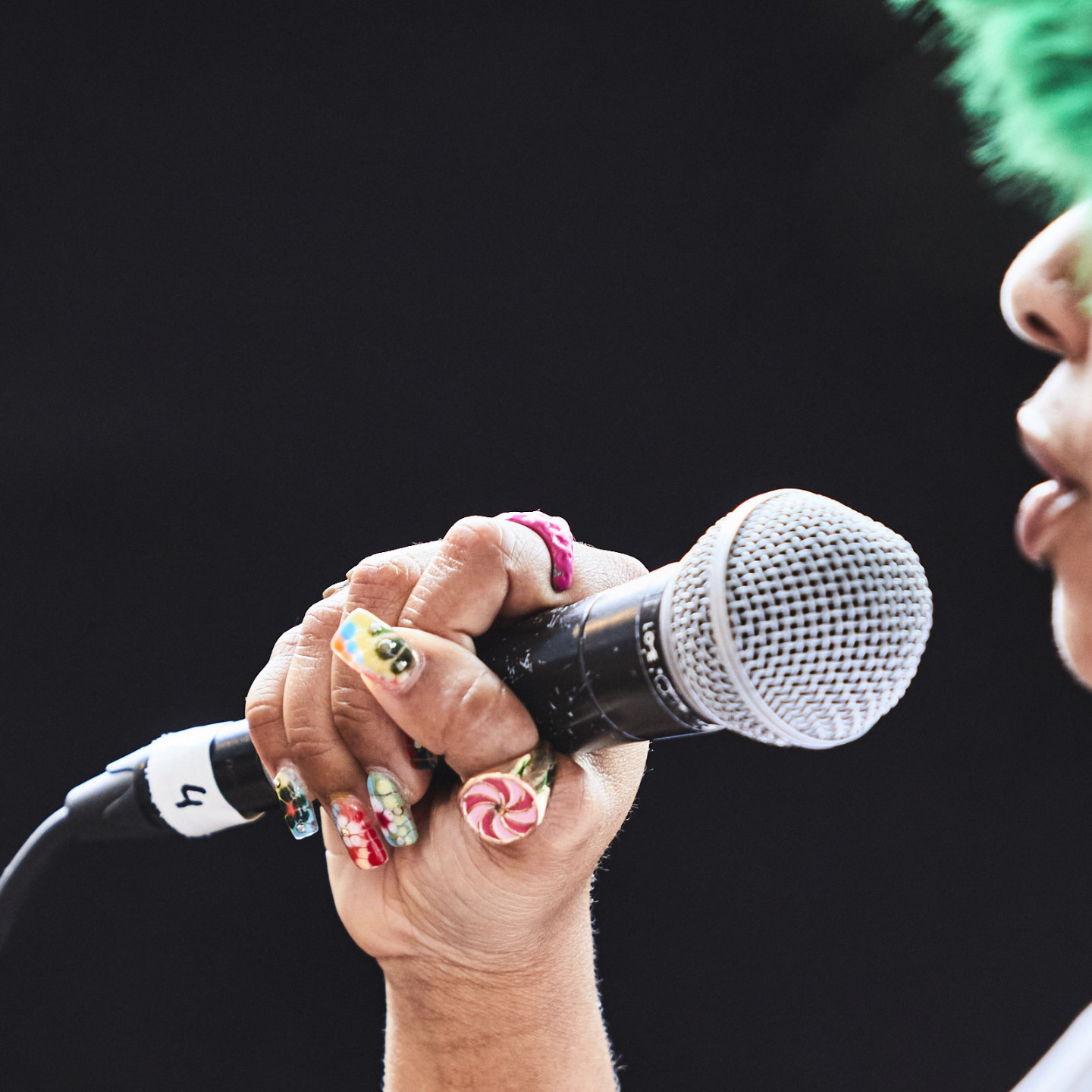 Thursday 3 August - 16:33
Getting It Back: The Story of Cymande
Cult '70s outfit Cymande was one of the first bands to merge African rhythms with rock, funk, reggae and soul. Their story is finally told in the 2022 documentary "Getting It Back: The Story Of Cymande", shown today at the Eye Filmmuseum.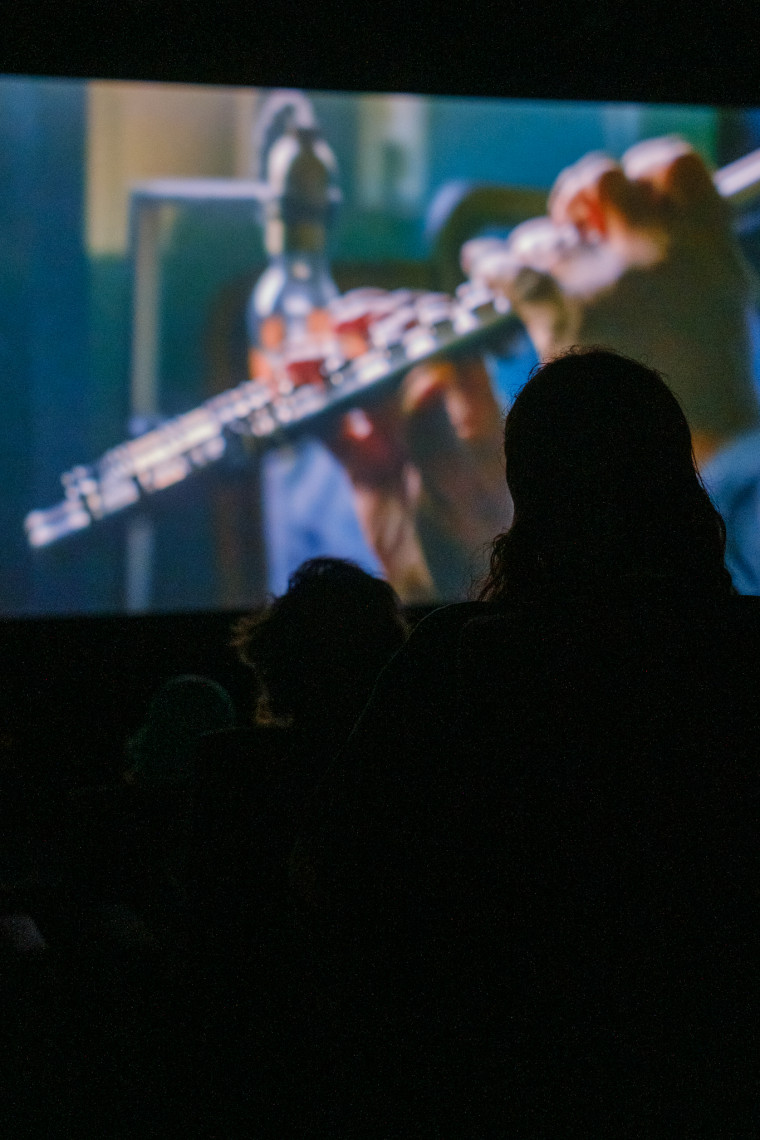 Thursday 3 August - 16:16
Production Workshop: Martyn
Martyn presented an overview of his production workflow, giving invaluable tips & tricks along the way.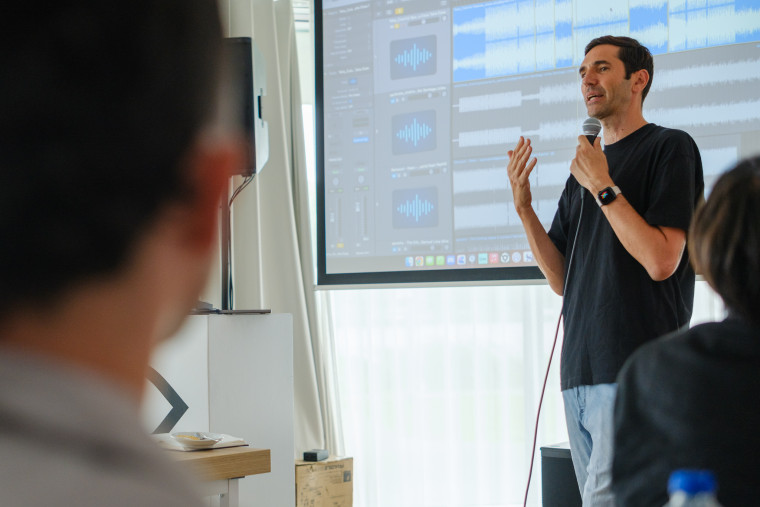 Thursday 3 August - 14:40
Can I Please Hold The Mic
w/ Hadjja Fatama Tinggel, Rozaly, Phantom Wizard & Hotpatch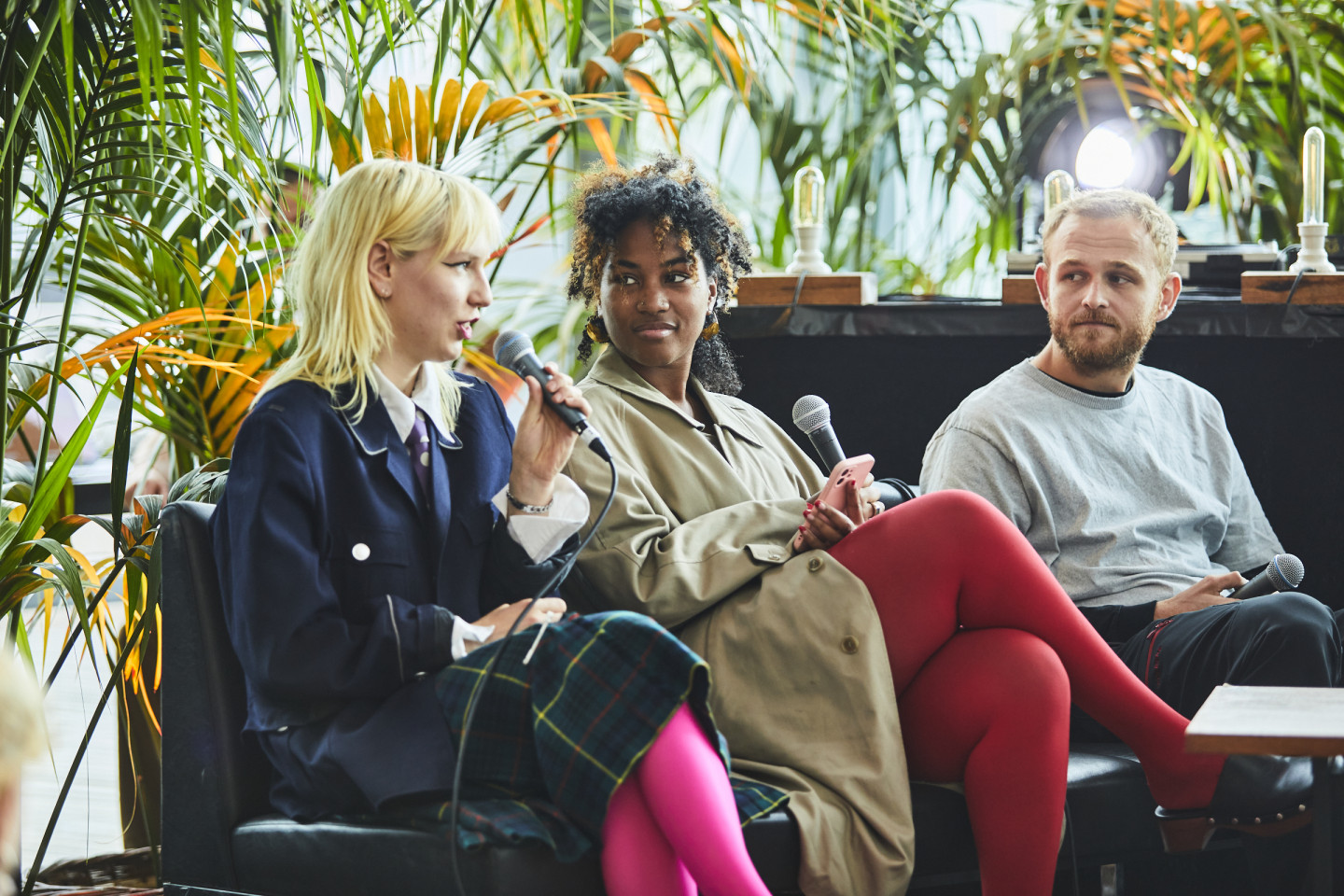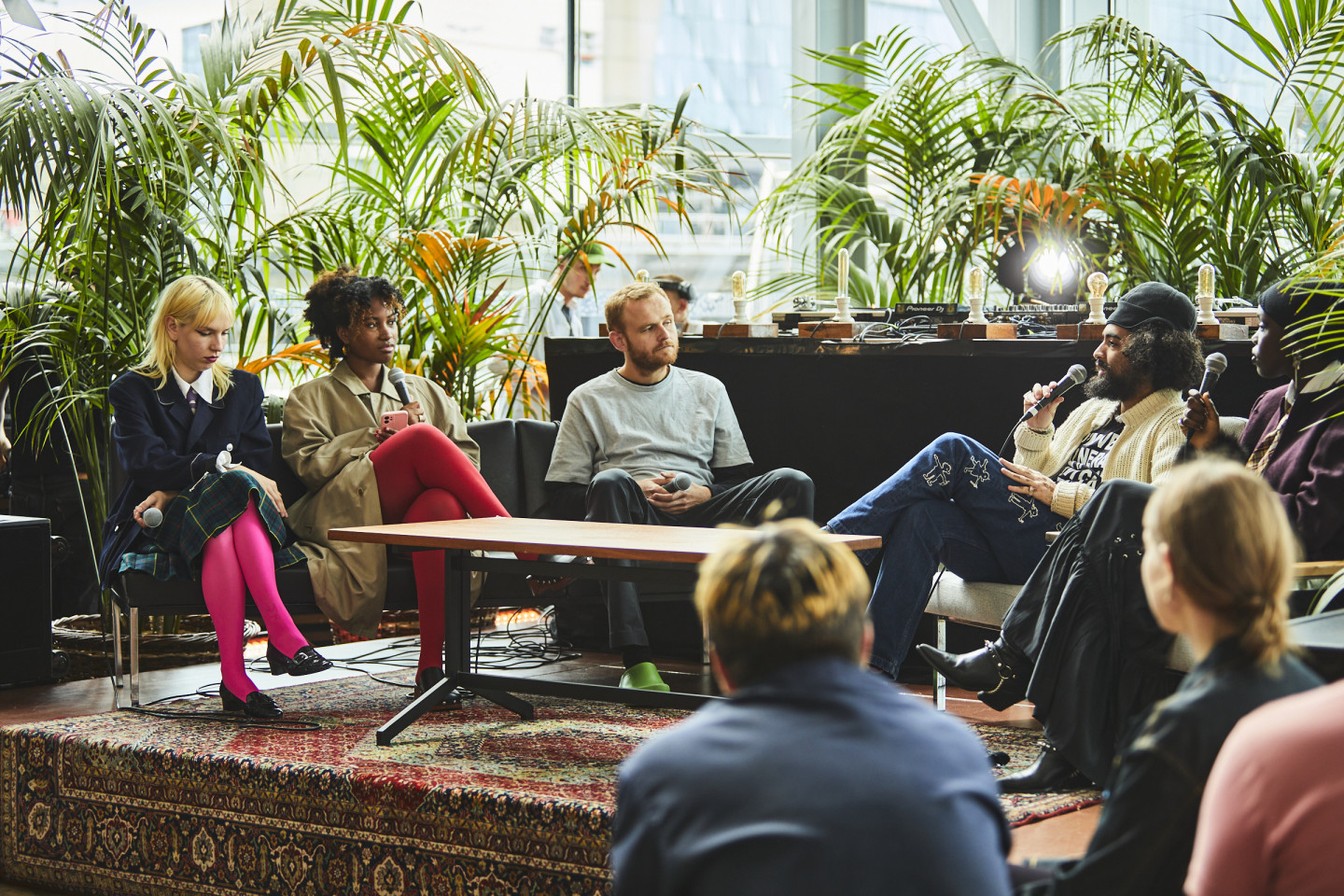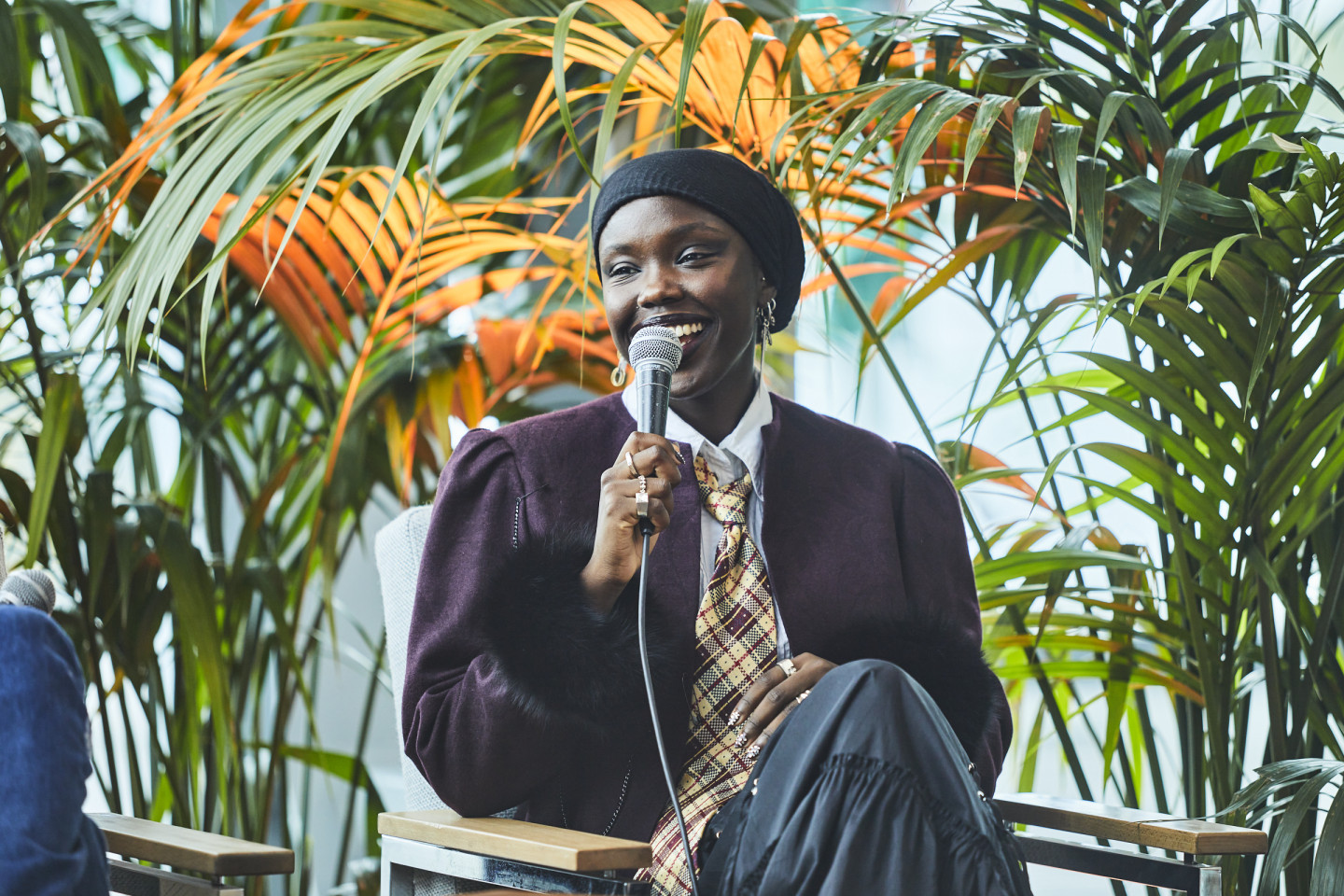 Thursday 3 August - 13:59
RA Broadcast Journalism Workshop hosted by Chloe Lula
In the first workshop of the day, Resident Advisor's senior producer Chloe Lula teaches the ins-and-outs of how to make a podcast in a media environment that increasingly favours different formats.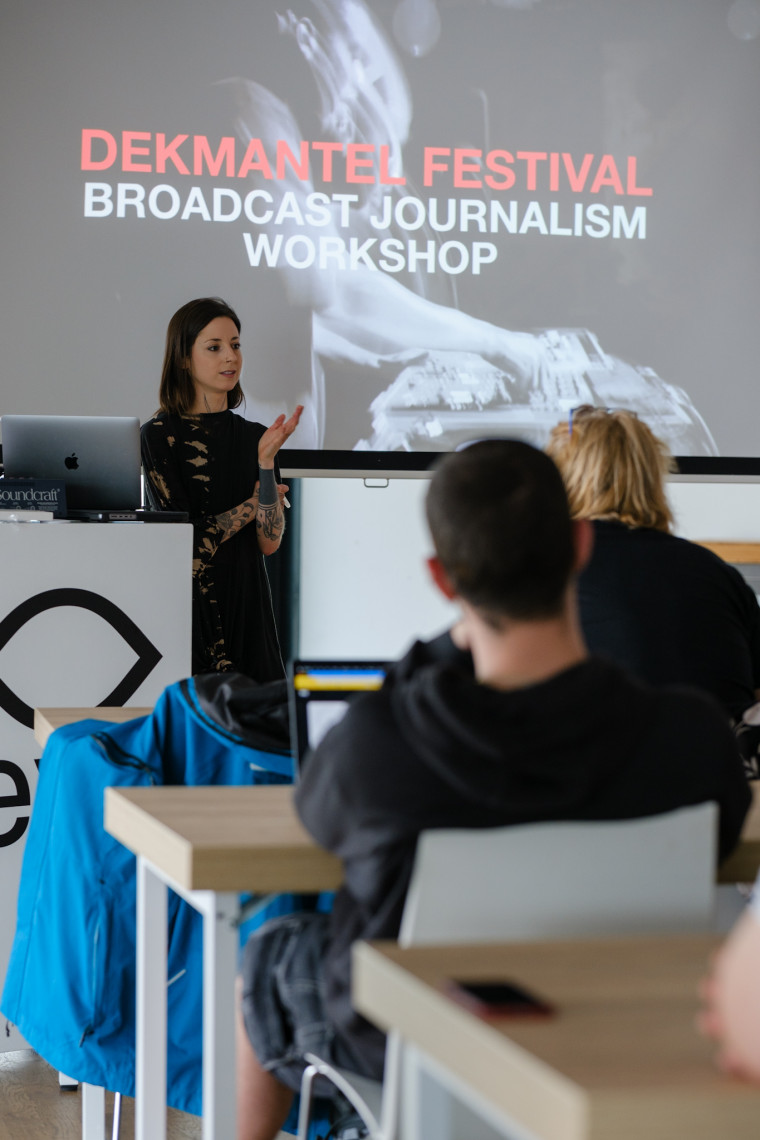 Thursday 3 August - 13:42
Echobox Radio live from Muziekgebouw
Echobox Radio and its adventurous residents are broadcasting from the Dekmantel Festival 2023 hub today. Join us in the Muziekgebouw foyer for the live recordings or tune in via the Echobox website.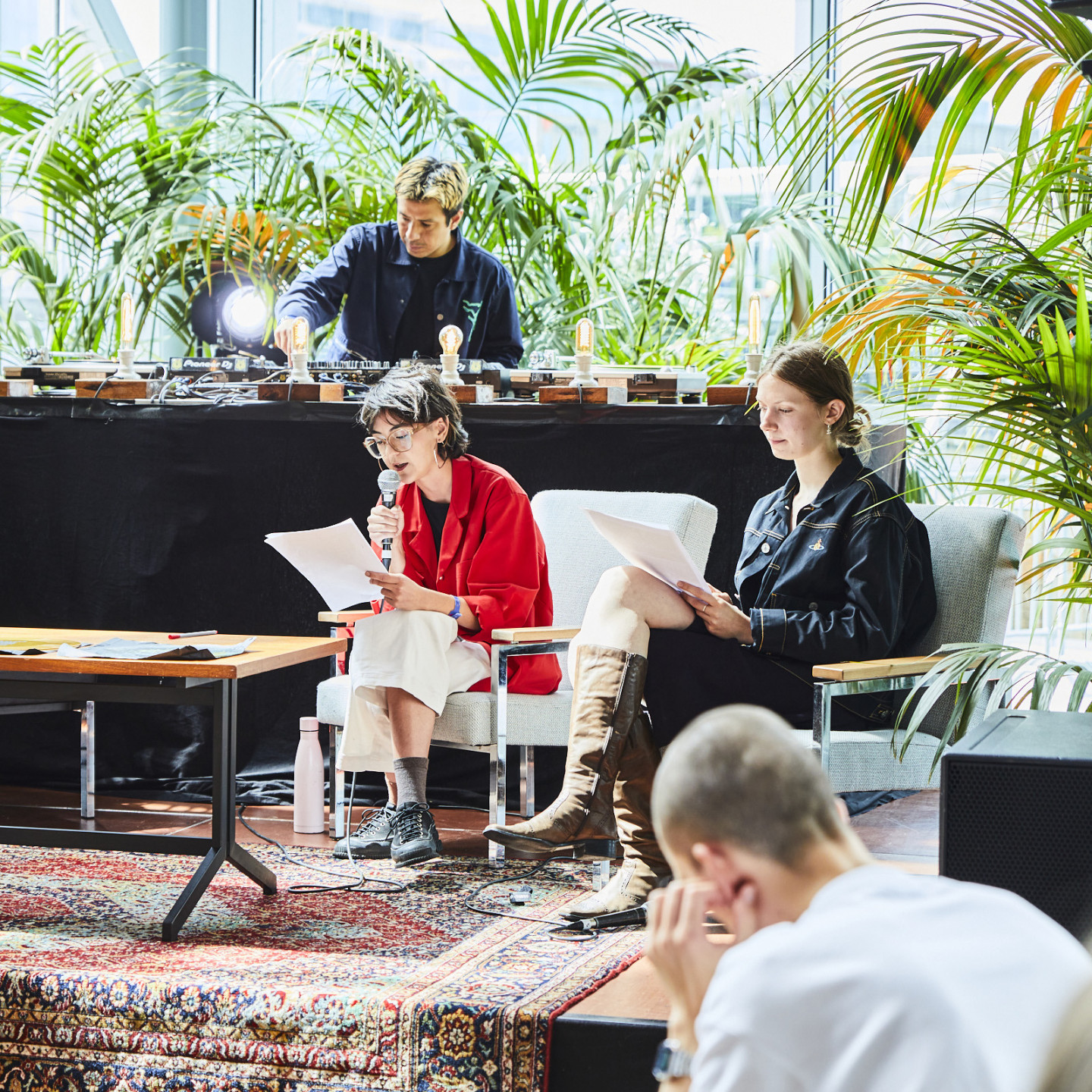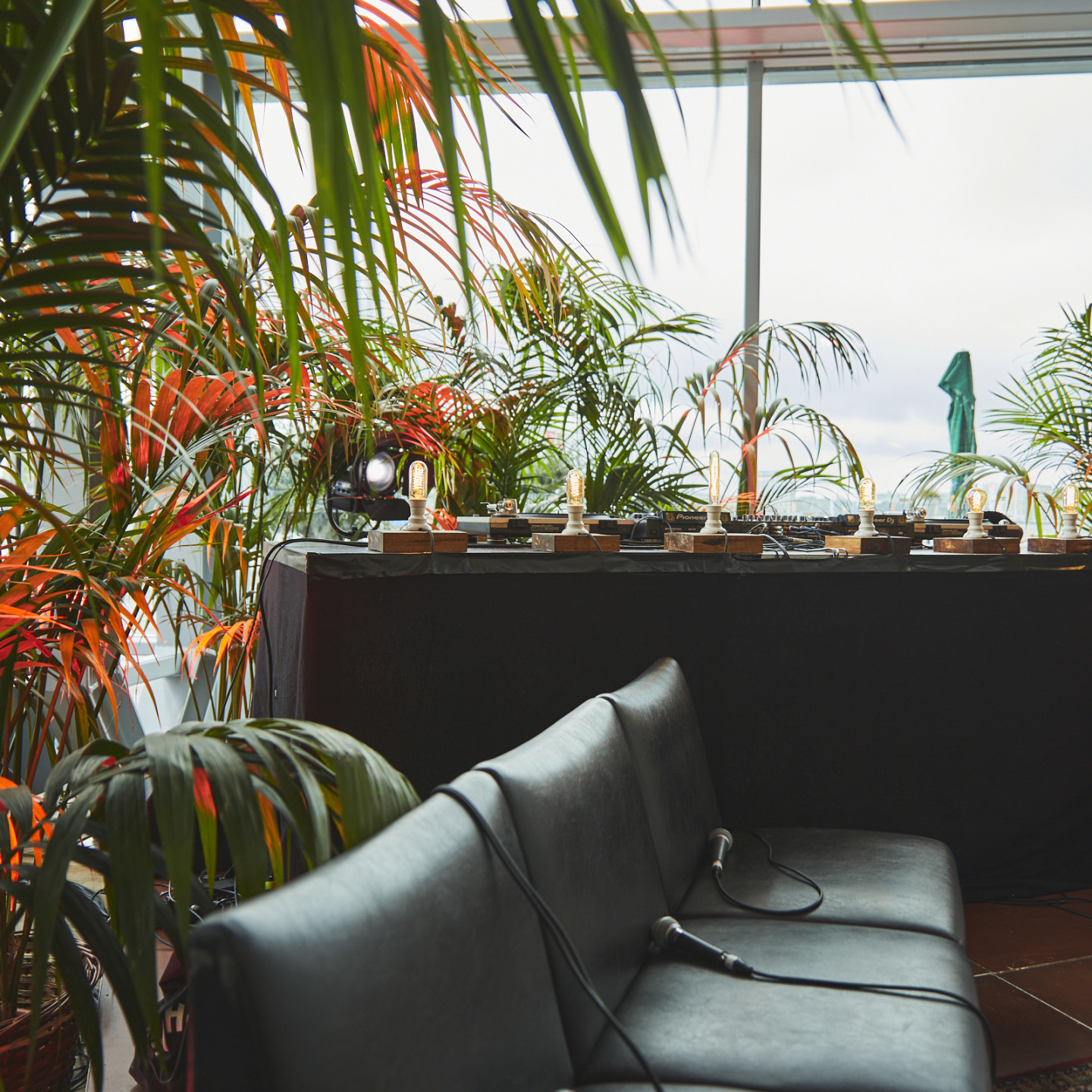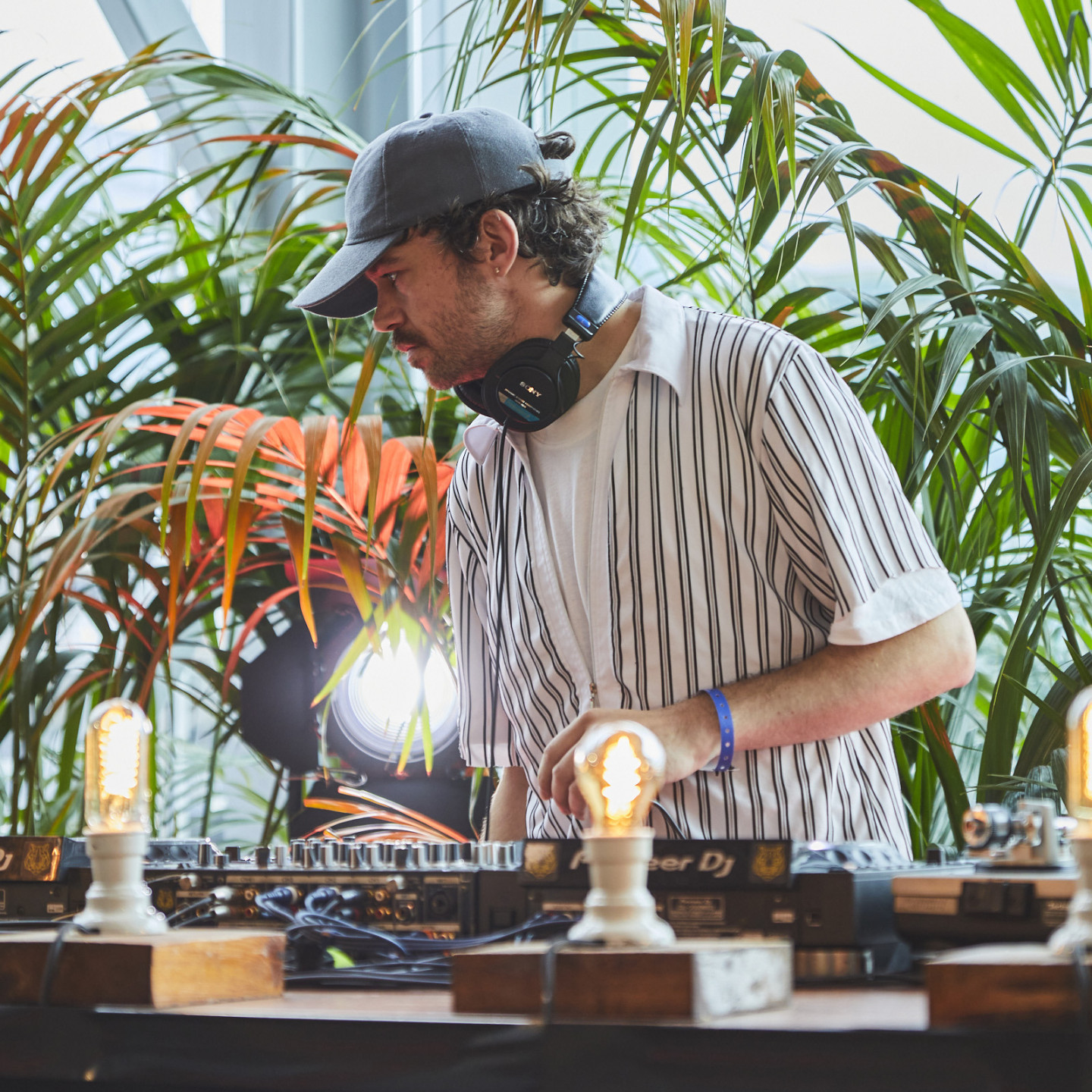 Thursday 3 August - 12:30
Day two of Dekmantel Festival 2023 is about to begin! First up: our music conference takes over EYE Filmmuseum all day, with Resident Advisor hosting various workshops, panels and screenings. In case you haven't registered, you can still drop by for a number of (freely accessible) programme items, but please note full is full.
The times of some programme items have been changed – please check out the Dekmantel Festival 2023 app for the most up-to-date timetable.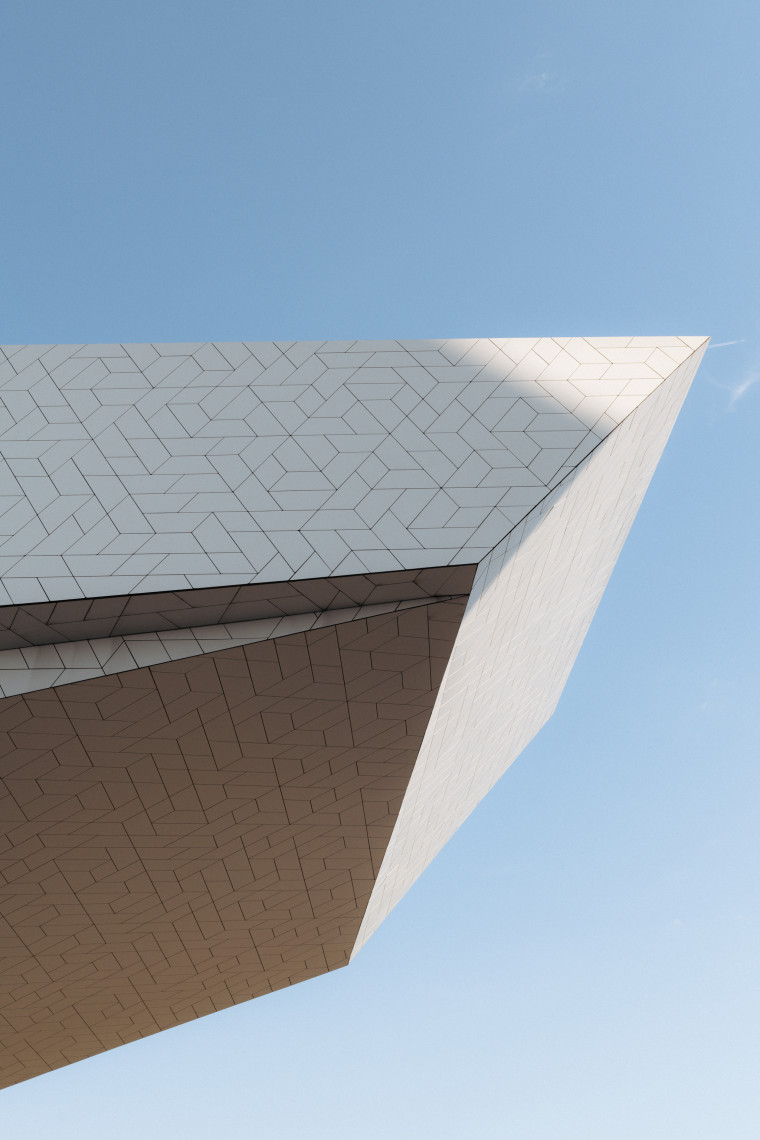 Thursday 3 August - 11:05
Dekmantel Festival 2023 Day 2
Today we're ecstatic to be back at the EYE Filmmuseum for another instalment of the Festival Conference, hosted by our friends at Resident Advisor. The Conference is free of charge and features talks and interviews with the likes of Donato Dozzy and Salome, as well as workshops from Martyn and Ikonika. There are also a series of film screenings, including La Planète Sauvage, René Laloux's 1973 masterpiece. Composed of beautiful, hand-painted stop-motion, the movie is best known for its innovative score drawn from a palette of effects-laden guitars, flutes, Fender Rhodes and strings. On the occasion of the 50th anniversary, Dekmantel presents a new synth-driven version of the live soundtrack.
Meanwhile, in the Muziekgebouw foyer, the Echobox crew will once again be on the airwaves, broadcasting radio residents alongside sets by Dekmantel line-up all-stars. From Aural Conduct by eponymous label founder Luke Cohlen to Oneven's PITCH SHIFT show with special guest Interstellar Funk, turn on, tune in and get stuck into the programme.
Come evening, the festival is in full swing along the banks of the River IJ. There's Hieroglyphic Being and Jerzy Maczyński's premiere at the Bimhuis, a performance that's set to demonstrate the pair's vast sonic repertoire and penchant for free-floating jazz-style improv. Twisting together trip-hop, alternative R&B and art pop, Sevdaliza is sure to put audiences under a spell at the Muziekgebouw, while IDM icon Higher Intelligence Agency will be performing classic 1990s tracks alongside more recent material, including 2022's Song Of The Machine, an album inspired by recordings of 250-year-old beam engines.