Welcome to Dekmantel Festival 2023's liveblog! A chance for you to keep track of what's happening throughout Dekmantel Festival aan 't IJ and our programme in the Amsterdamse Bos, with photos, videos, background info and live updates. For more practical information and timetables, check out the Dekmantel app, our program page or the Dekmantel Festival website. For any assistance, email us at [email protected]. For now, stay tuned!
Friday 4 August - 23:19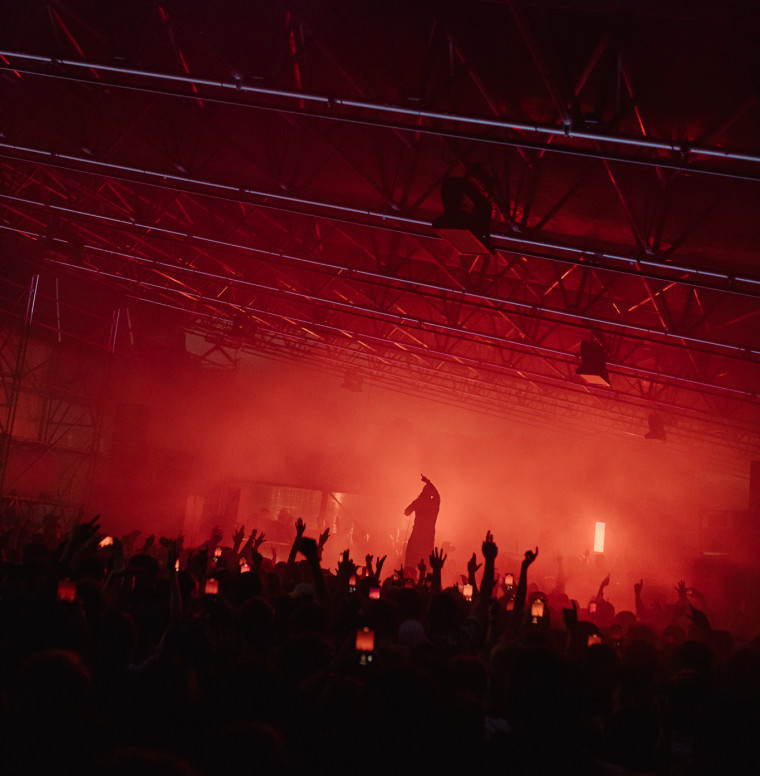 Friday, case closed.
Our year-round anticipation on #Dekmantel23 in het Amsterdamse Bos has been served - Friday is a wrap. Stay on the line for more updates on the liveblog tomorrow. Good night!
Friday 4 August - 23:14
K is the Key
D. Dan & Freddy K took UFO I in its sixth transmission. A match made in heaven.
Friday 4 August - 22:00
UFO I
JakoJako and RAFF treated UFO I what it likes the most: high-paced, high-energy and high-anticipation music.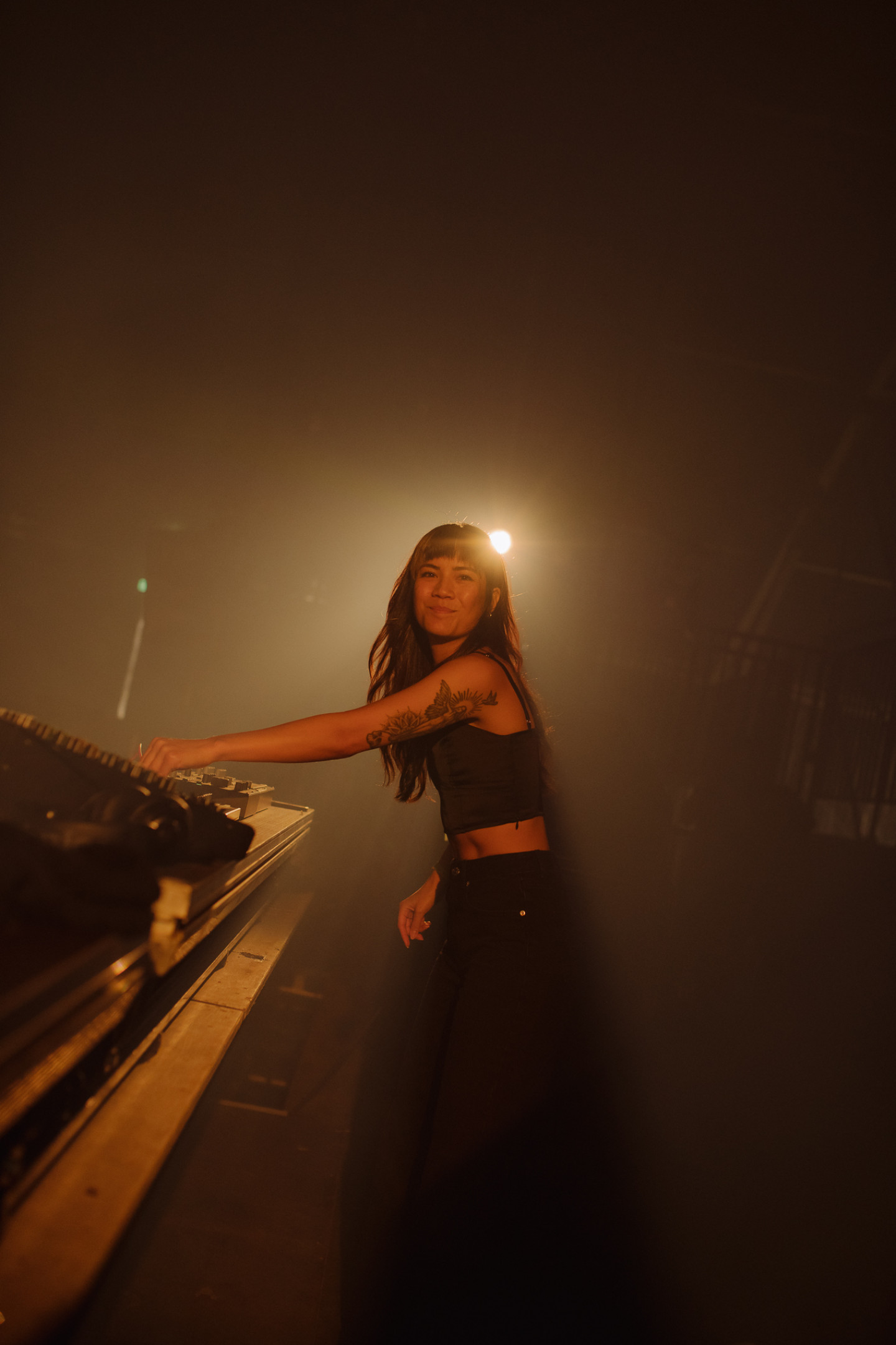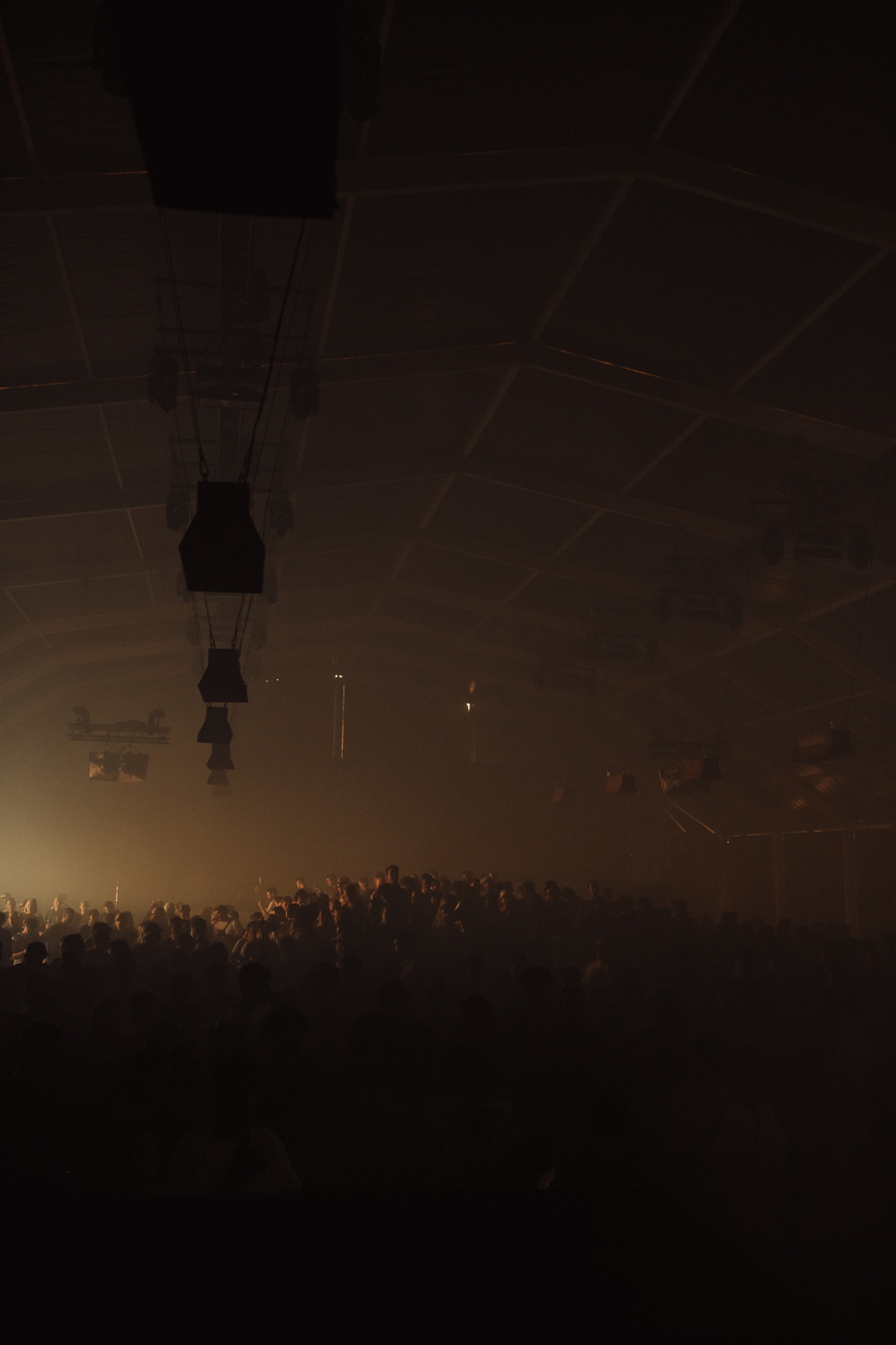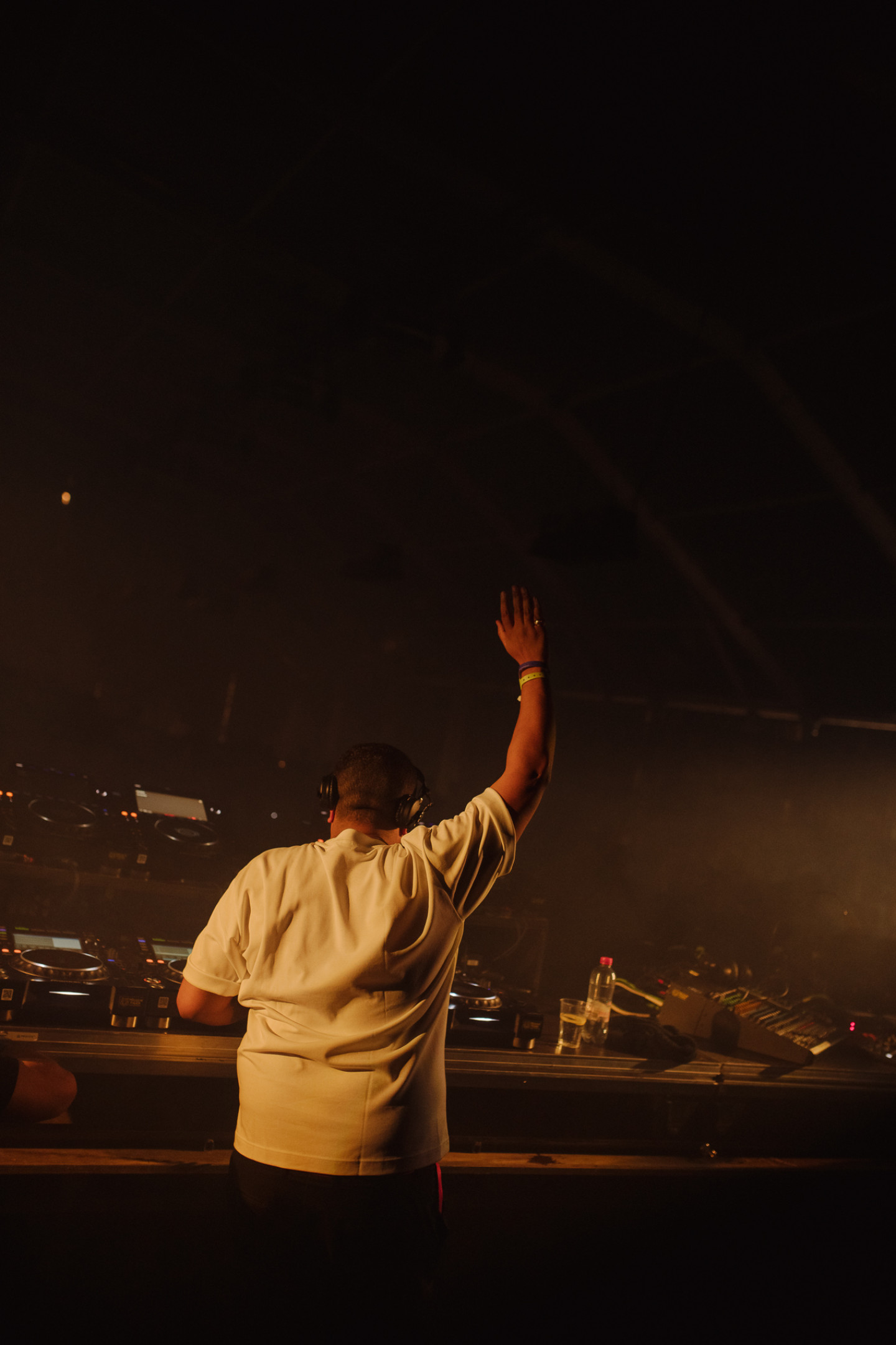 Friday 4 August - 21:30
The HÖR arena
The new Radar stage in collaboration with HÖR overflows from impeccable vibes, and feels like an arena full of people waiting for the next big thing to happen. To follow the livestream from home, head over to our Radar's website.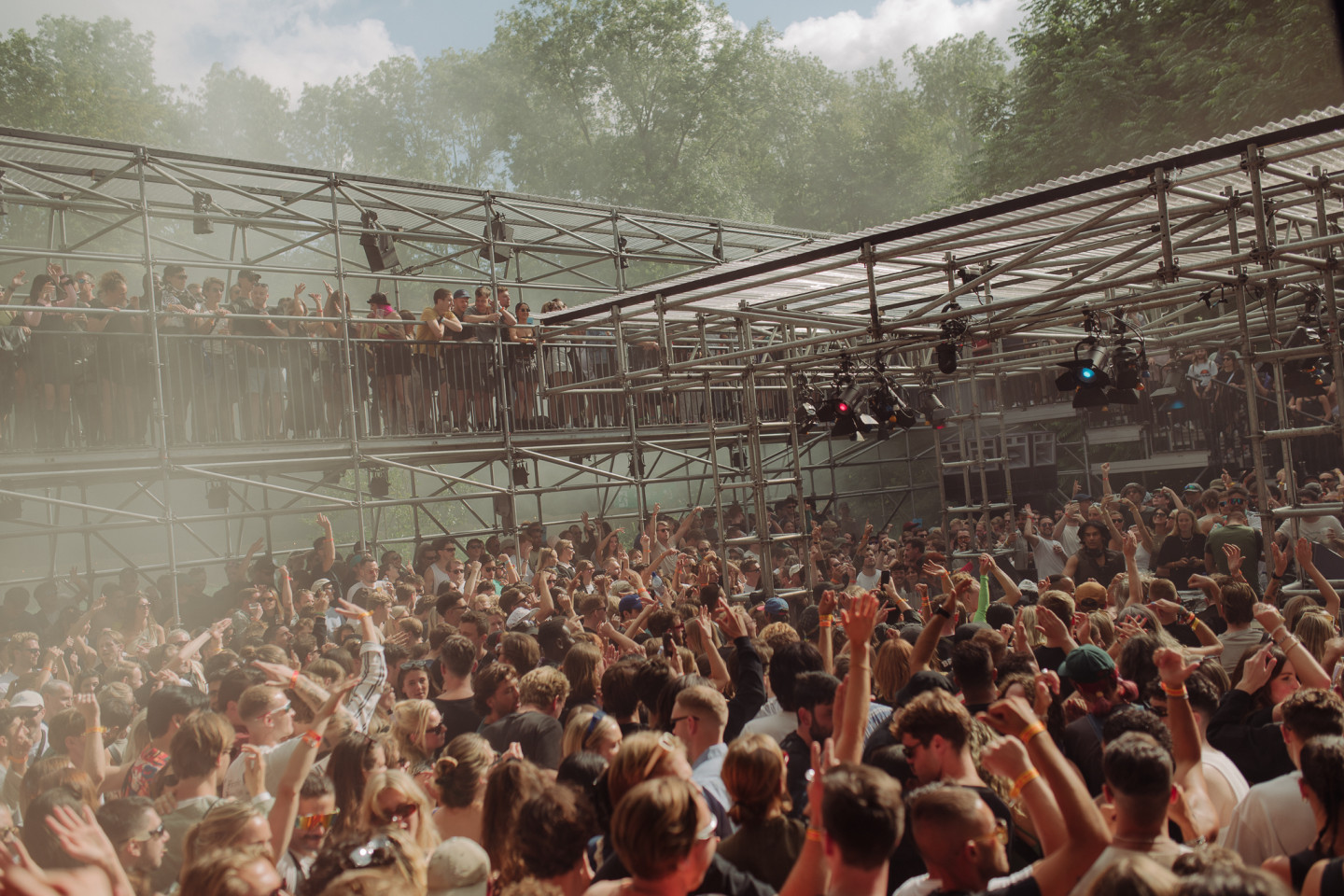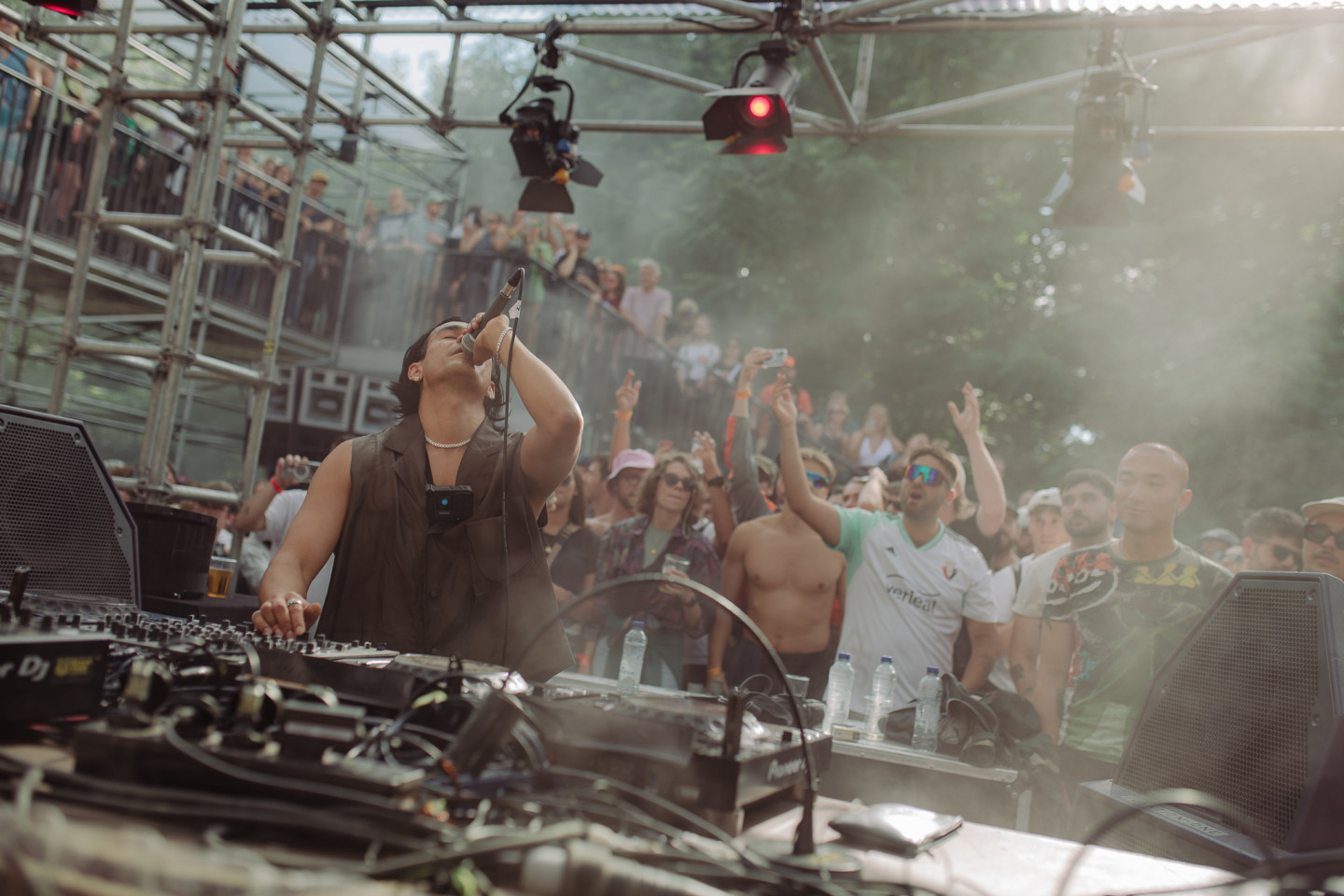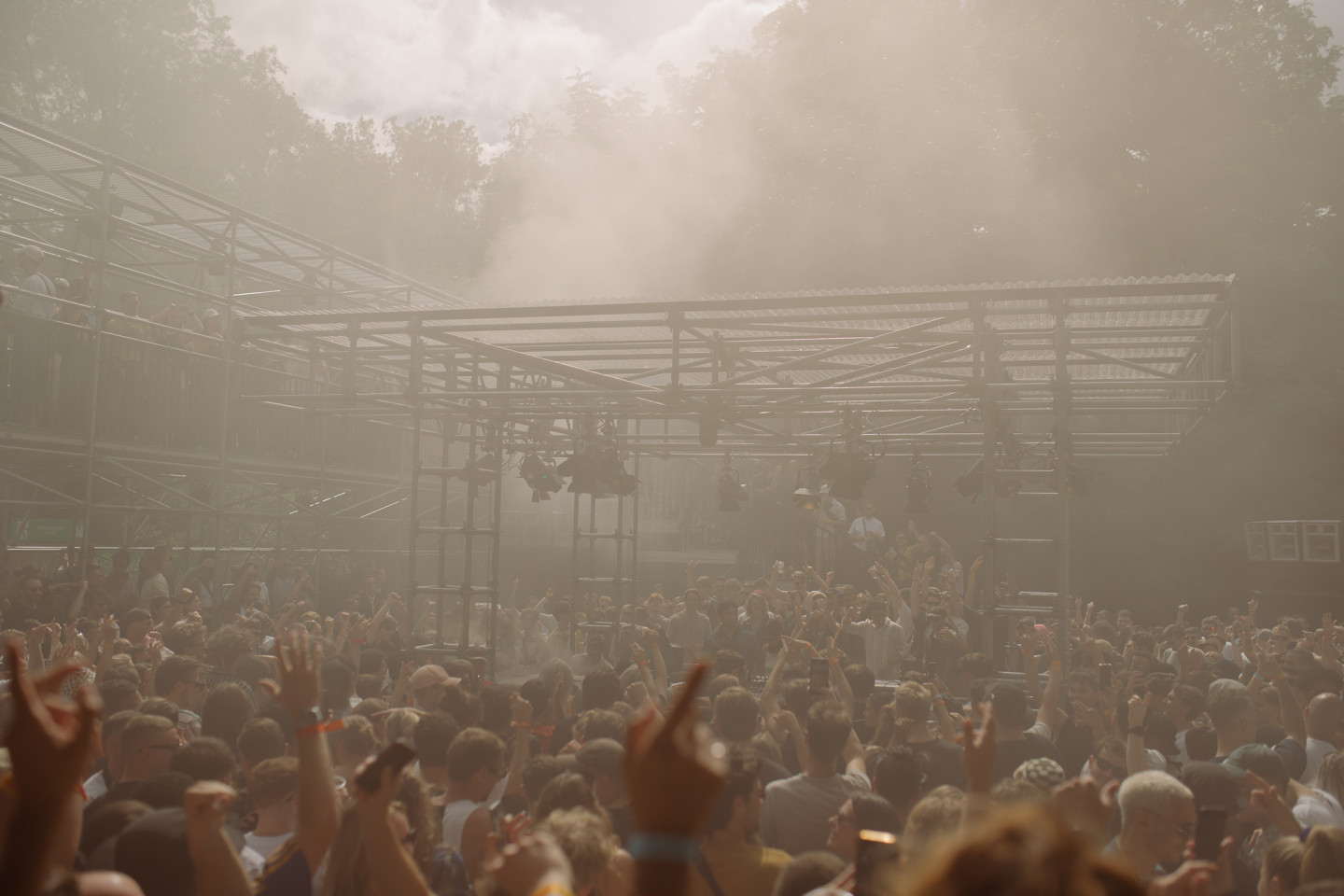 Friday 4 August - 21:15
What's that tune?
Detroit legend Omar S kicks off the Friday grand finale at The Loop with a 2000s delight.
Friday 4 August - 21:00
Helena Hauff's sonic connections
As the ultimate embodiment of a no-bullshit attitude, Helena Hauff is like a refreshing storm after a dense summer day. Simultaneously clearing and electrifying the air with a seemingly bottomless record bag, witnessing the Hamburg-based artist behind the decks – juggling vinyl, vibes, BPMs and cigarettes – is forever exciting and inspiring. Since her first Dekmantel appearance in '15, Helena Hauff has become an essential element of the festival; playing an unforgettable set with DJ Stingray in '16, closing the giant main stage in '18, and drowning out the UFO darkness in '22, to name just a few. This year, she's back at the stage that once began the mutual love affair and became a turning point in her career: the Greenhouse. For the Dekmantel Magazine, Jasmin Hoek went in-depth with Helena Hauff. Here's an excerpt:

J: "Hi Helena. I've seen you play countless times and every set is different, but also very recognisably you. How do you prepare for a set in the earliest part of the pro- cess? Which elements of a gig do you take into consideration beforehand?

H: "It depends. Sometimes I don't prepare at all or just take some ran- dom records with me, and sometimes I still have some records with me from the weekend before, and end up not having time to change them beforehand. Other times, like for a couple of the Dekmantel shows, I think about who's playing before me and who's playing after, and how I can make that transition. I take over from the artist before me, keep up their vibe, and slowly progress into something different that is more in the direction of the artist playing after me. I do that a lot actually, when I'm considering what to play. Obviously, it only really works when I have some kind of sonic connection to the other artists on the stage. If it's too far away from what I do, I tend to ignore it, and do my own thing. I do believe the best sets often happen when you take the bag that you played with the weekend before, and try to create a new set out of what you've already played. When you think 'maybe I should play the other side of that record today', that's when the fun and surprising things happen. I've noticed that even more with B2B sets, the best ones happen when it's unprepared."
Friday 4 August - 20:30
What to expect?
"I'm a little bit unsure about this one... It's a dance festival, and I don't do that at all." Just before Gary Numan's performance in the Greenhouse today, we asked the synth-pop star what to expect.
Friday 4 August - 20:15
First thing that comes to mind about Dekmantel Festival?
The #Dekmantel23 magazines flew out the box! In case you did not manage to get your hands on one, we're here to share a few excerpts from the magazine. We asked this year's artists "What is the very, very, very first thing that comes to mind when thinking of Dekmantel Festival?":

Nèna
"Portaloo-gate 2014"
Ikonika
"Doof Doof doof"
Tash LC
"Great sound and openmindedness"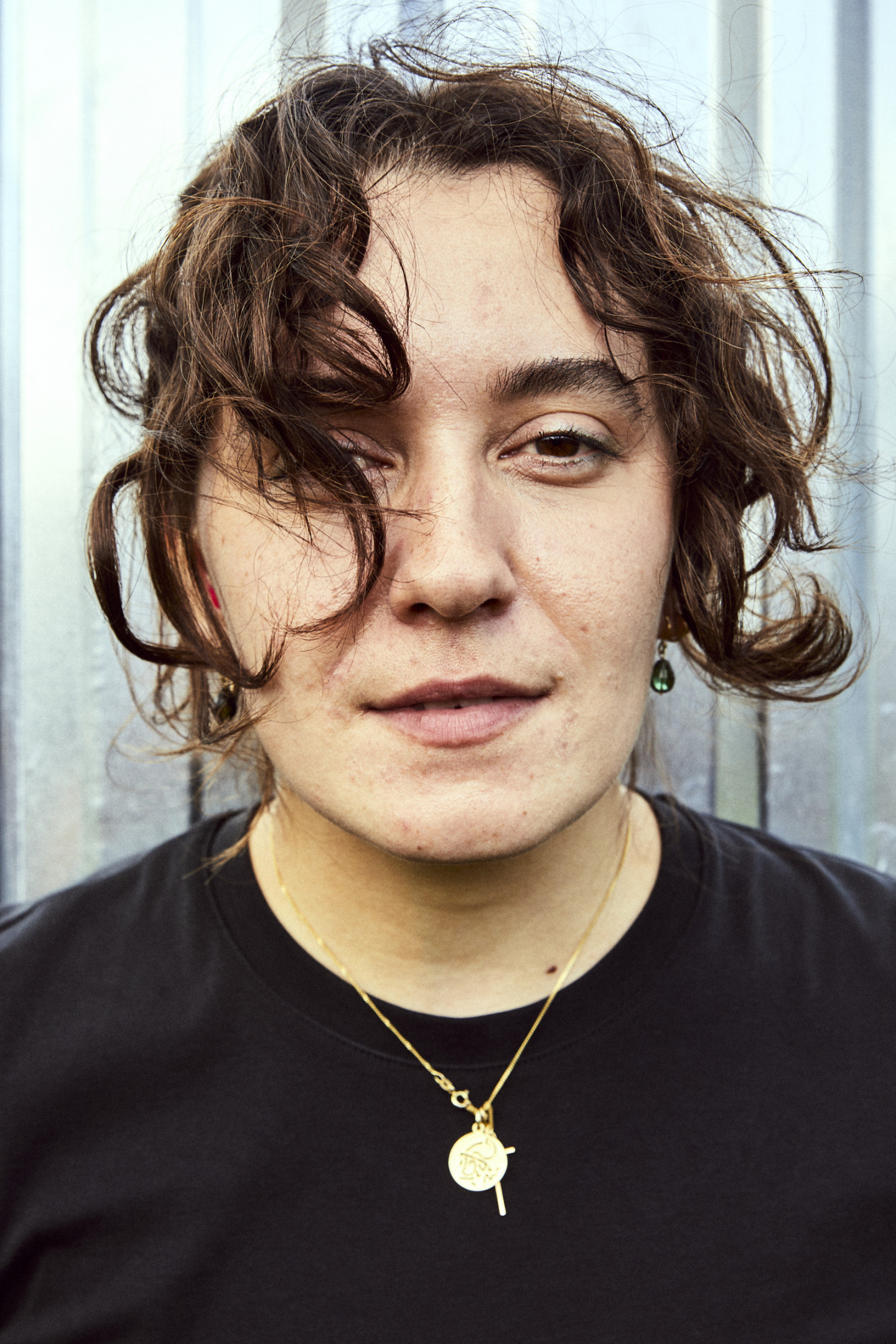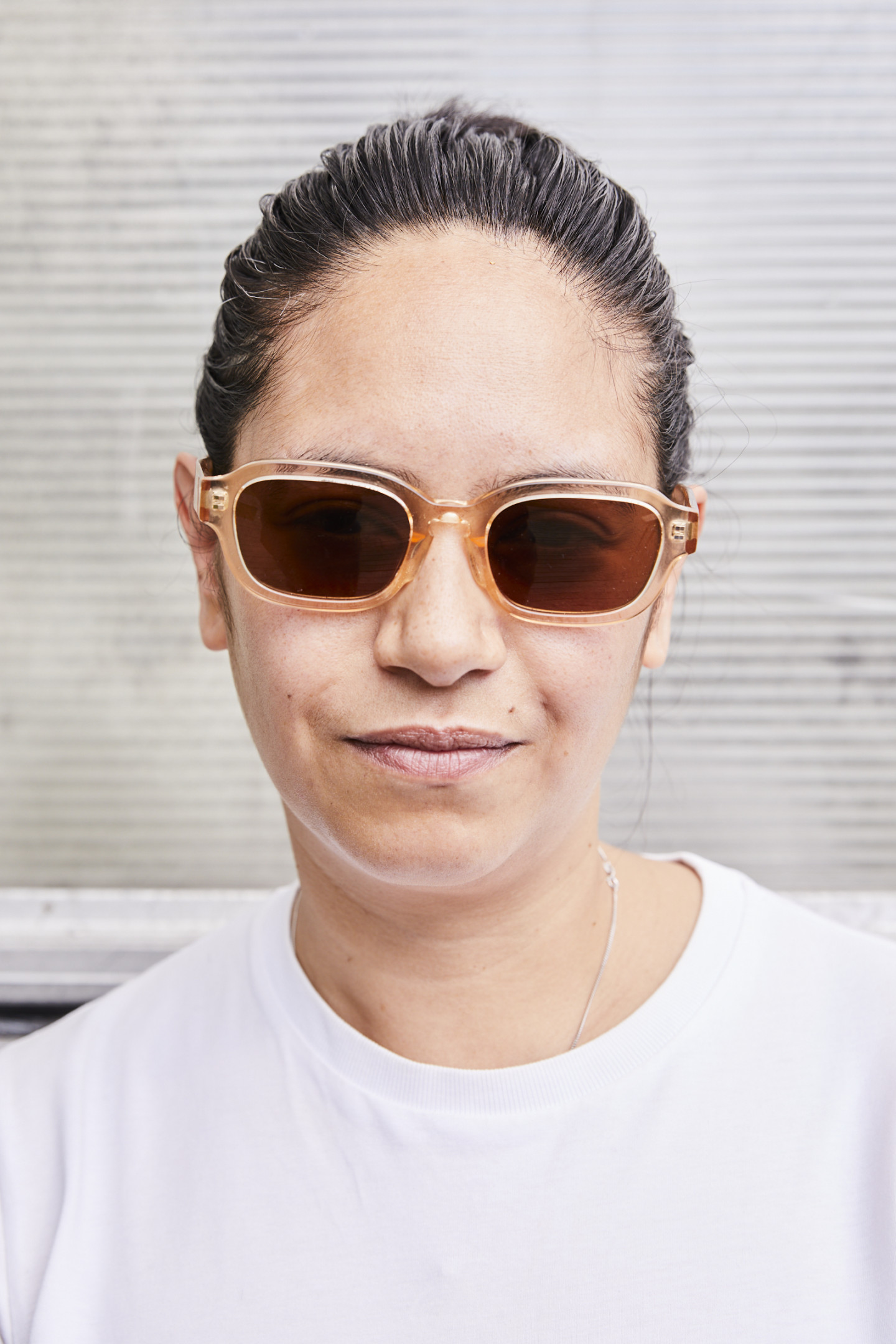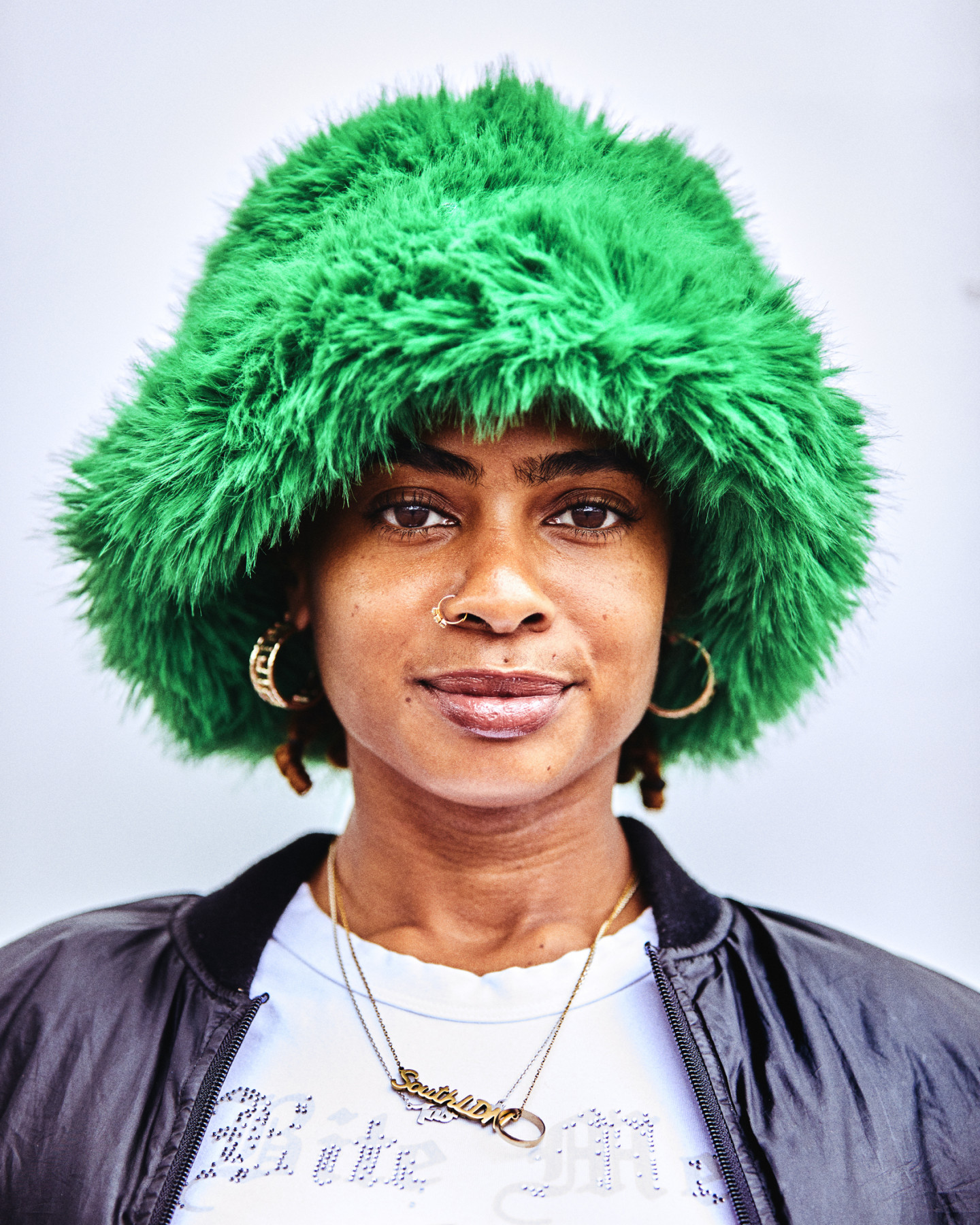 Friday 4 August - 20:00
The Top Guns of Gop Tun
Transporting that São Paulo flair to Amsterdam. A moment captured while the Gop Tun crew opened our Selectors stage with 200+ minutes of top-tier club music.
Friday 4 August - 19:45
A warm welcome
After making the dancefloor explode, C.FRIM hands over the keys of The Nest to MikeQ. A beautiful moment captured by our photographer Tarona. Now, time to bounce again.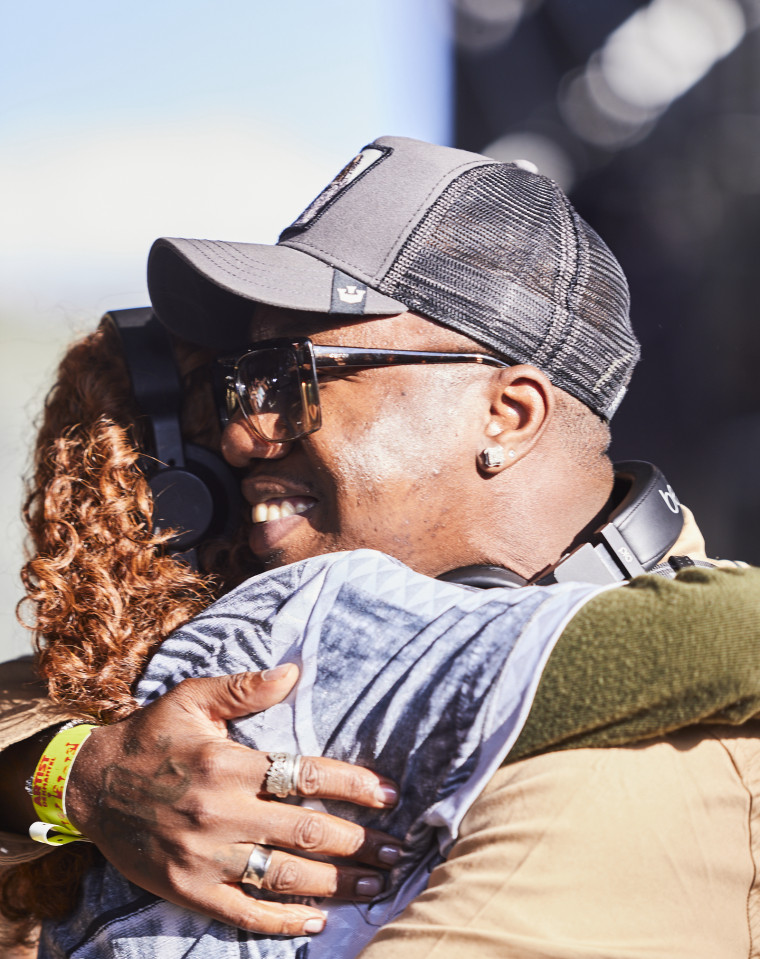 Friday 4 August - 19:30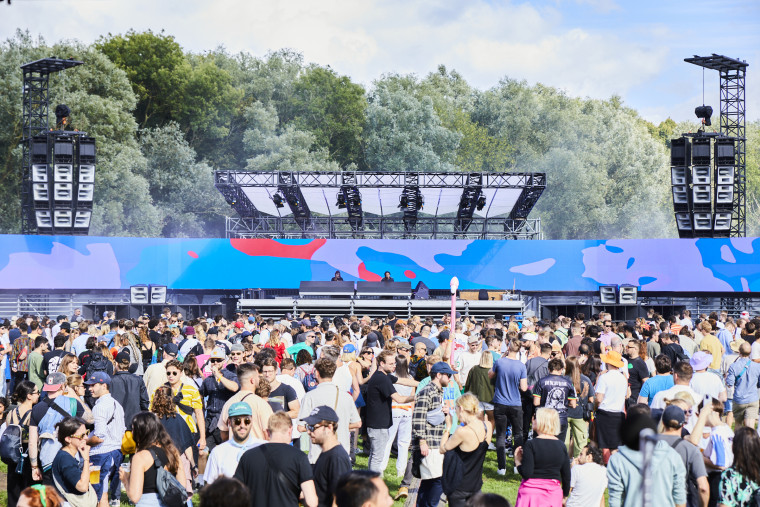 New Year, New Me
This year the #Dekmantel23 main stage, The Loop, went through a big transformation. Same background, different foreground. Can you spot the differences?
Friday 4 August - 19:04
What's that tune?
Never not the right time for a cheeky one. livwutang knows how to get the crowd on track again!
Friday 4 August - 18:26
Raver from head to toe
The recently released XT-4G OG shoe in collaboration with Salomon is making quite the appearance in het Amsterdamse Bos. Designed by Michael Willis, the shoe pays homage to Dekmantel's home ground and the unstoppable festivalgoers that unite there. Don't worry if you're not around the merchandise stall, you can get yours via the webshop too!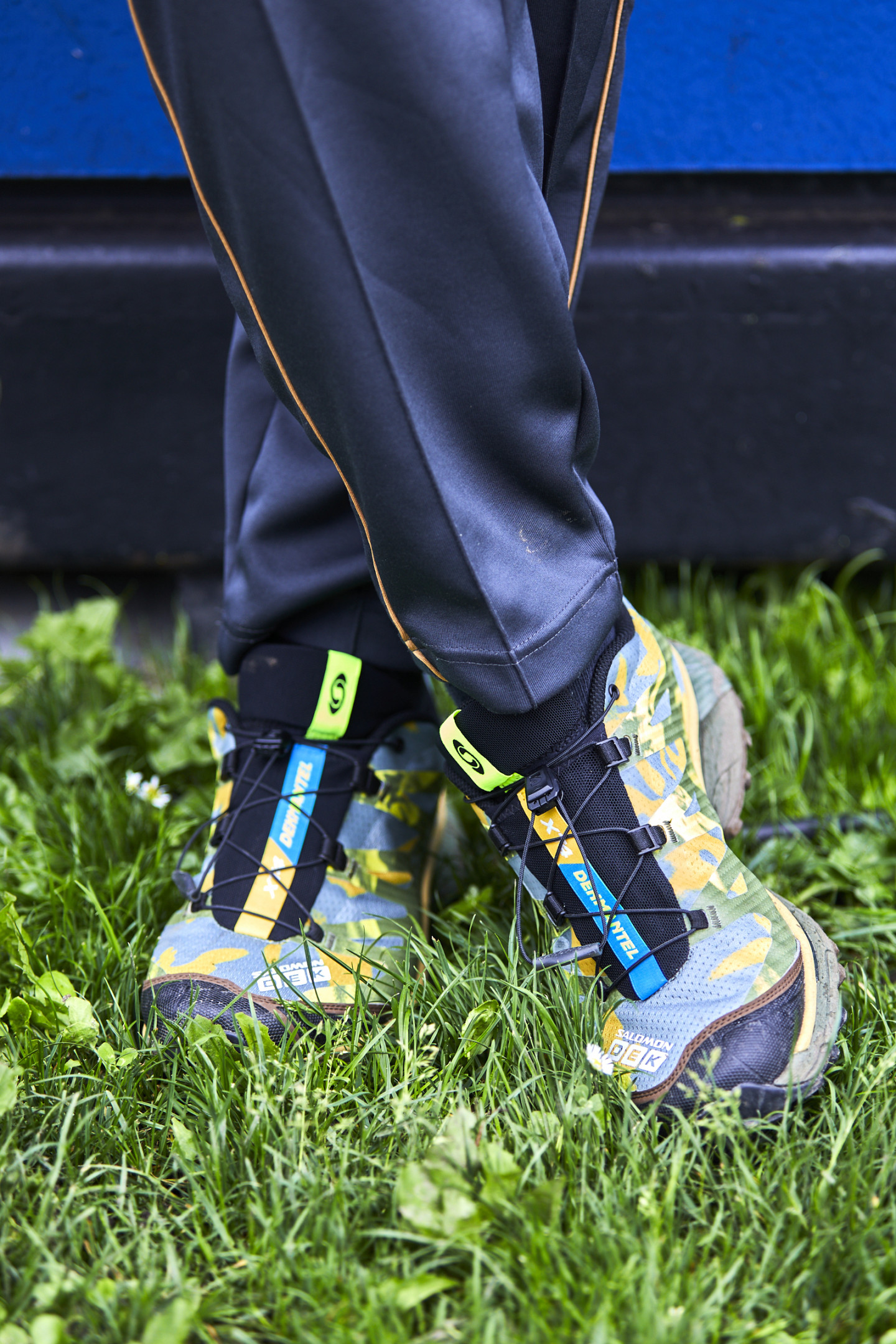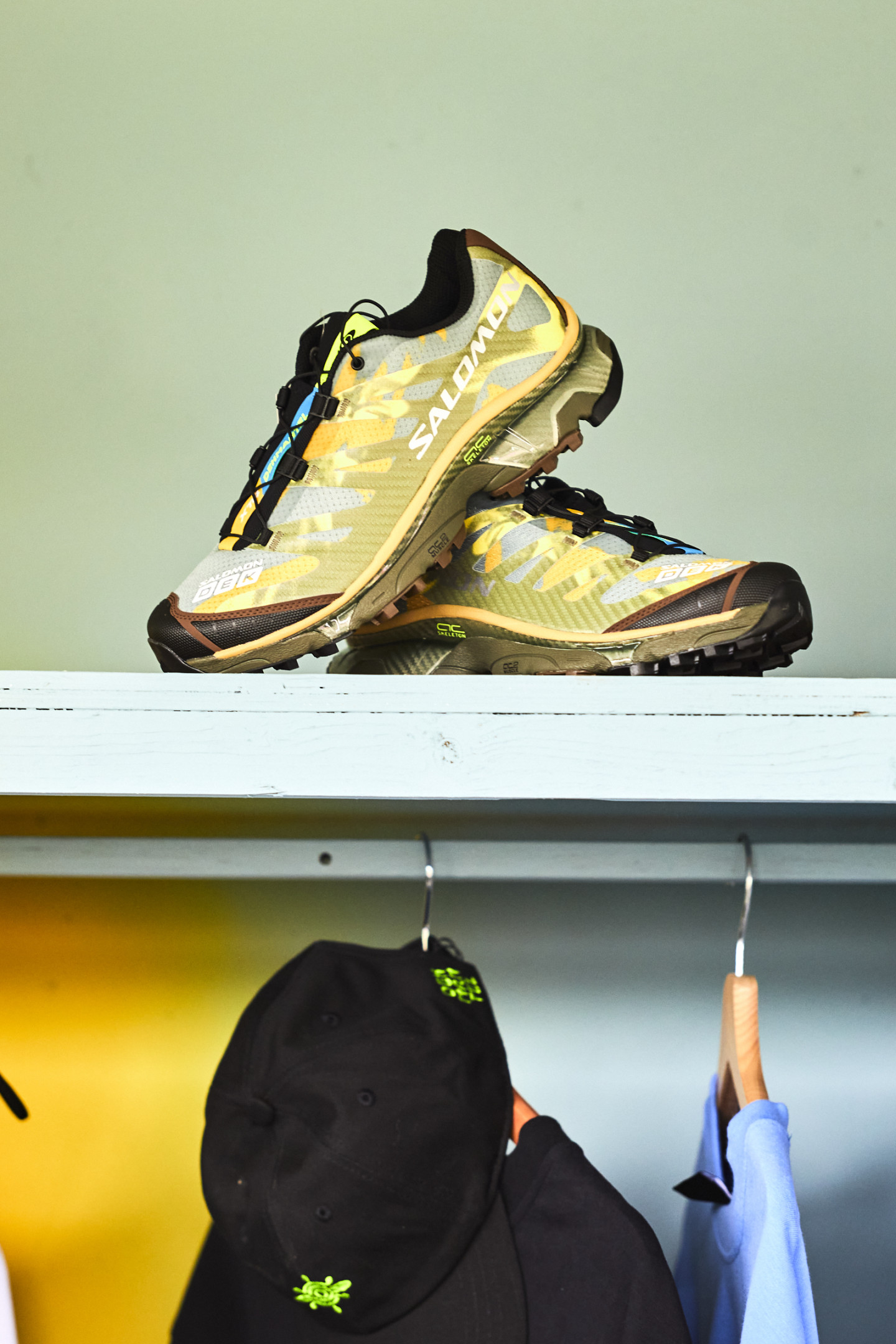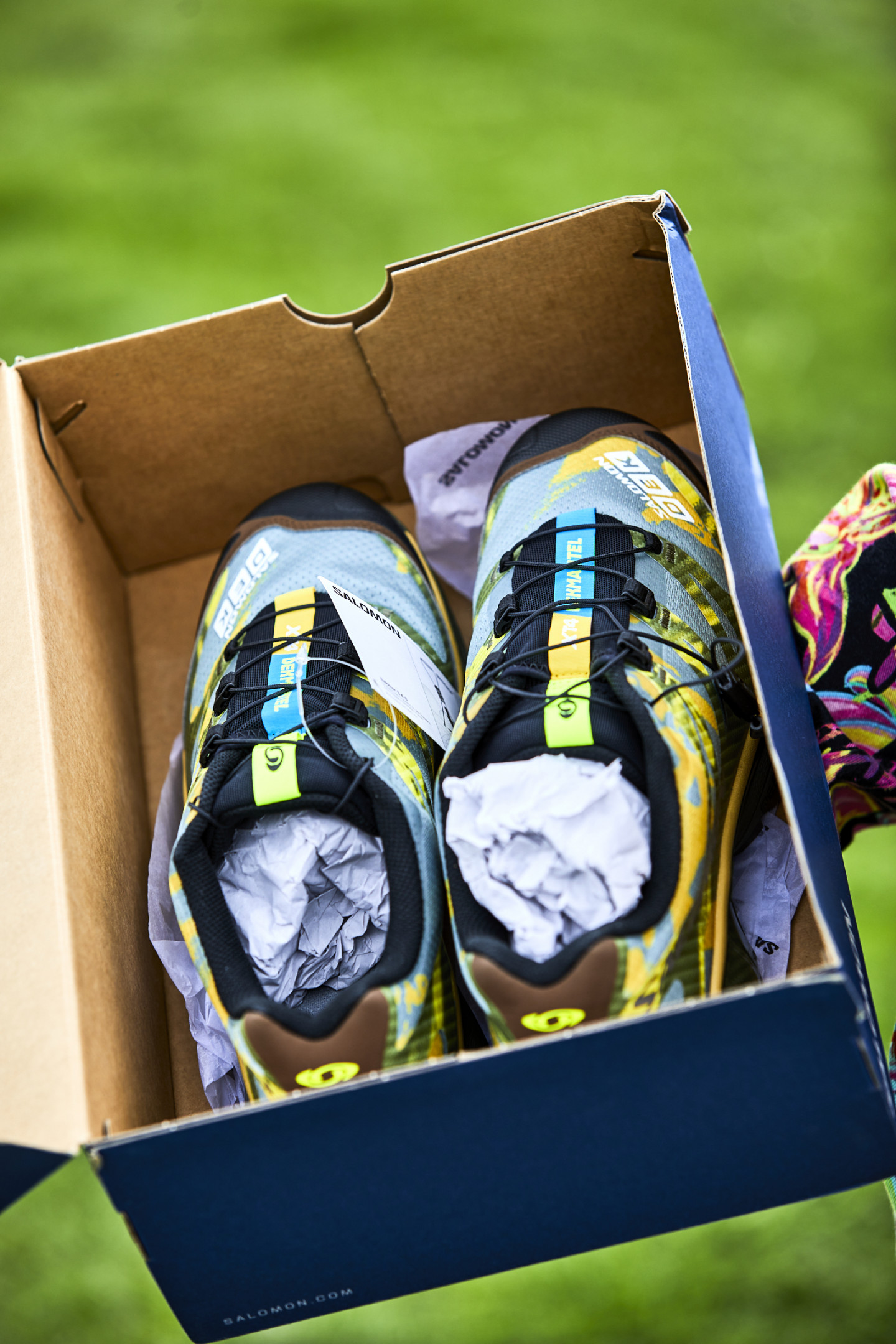 Friday 4 August - 18:06
What's that tune?
The Selectors stage is dripping in 90s sounds with John Talabot & Orpheu The Wizard right now. A big one from the Powertraxx Records label!
Friday 4 August - 17:37
Young Marco connects
This year's Connects stage is hosted by Young Marco, Mad Miran and Suze Ijó - three longtime Dekmantel familiars - for Friday, Saturday and Sunday respectively. Like the captain of his own ship, Young Marco watches closely how his invited guests connect with the crowd. We catch him for a few words.

L: "How do you feel about the stage so far?"
YM: "The sun is shining, the speakers are loud and people are smiling. I'm very happy with how it's going. Couldn't be happier, actually."
L: "You opened the stage with an ambient set by yourself. What made you, as someone we mostly know for his high energy sets lately, choose for this?"
YM: "I wanted to welcome the newly arrived visitors with something easy and personal - and open the floor for my invited guests."
L: "We're listening to Marijn S right now, what made you book her for Connects?"
YM: "Her release on Spray was really cool! She's a talented producer and I envisioned her as a great mid-day act to keep the energy high. Something she's very skilled in!"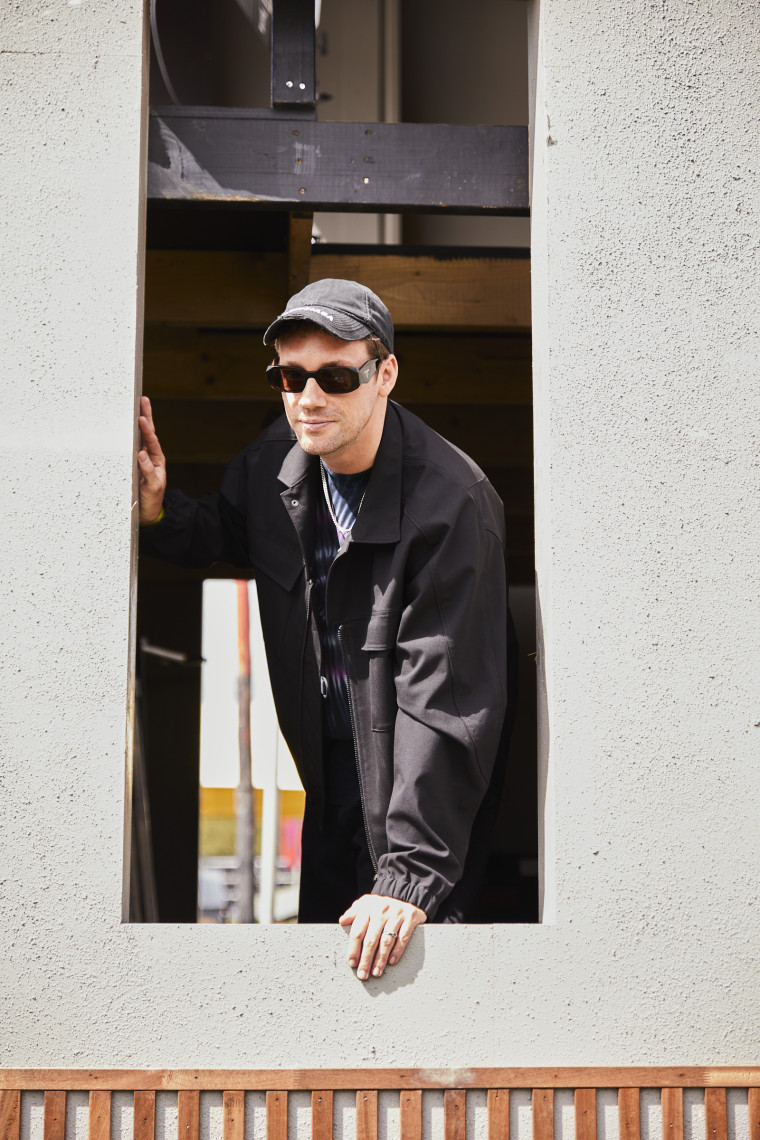 Friday 4 August - 16:22
What's that tune?
Nosedrip treats the Greenhouse on a New Musik classic!
Friday 4 August - 16:06
Behind the Scenes: Media Team
Every year, a team of passionate writers, photographers and videographers make sure that the best moments of Dekmantel Festival are captured and documented. We talked to a few of the creators who make all of this possible.
Tarona - Photographer
L: "Who are you most looking forward to photograph today?"
T: "Tash LC, she looks so sick."
Ino - Videographer
L: "Craziest thing you filmed for Dekmantel?"
I: "Man, I've been filming for Dekmantel for 8 years already. Everything is a blur. Crazy is the normal for me."

Brendan - Projectmanager Communications
L: "Biggest social media fail of all time?"
B: "I once shared personal content on the Dekmantel stories. Maybe three times. Oops."

Leendert - Writer
L: "What's your favorite theme to write about?"
L: "I really like going in depth with an artist or about a certain stage. The stronger the focus, the bigger the fun. This year I helped writing the magazine, which was really awesome to do."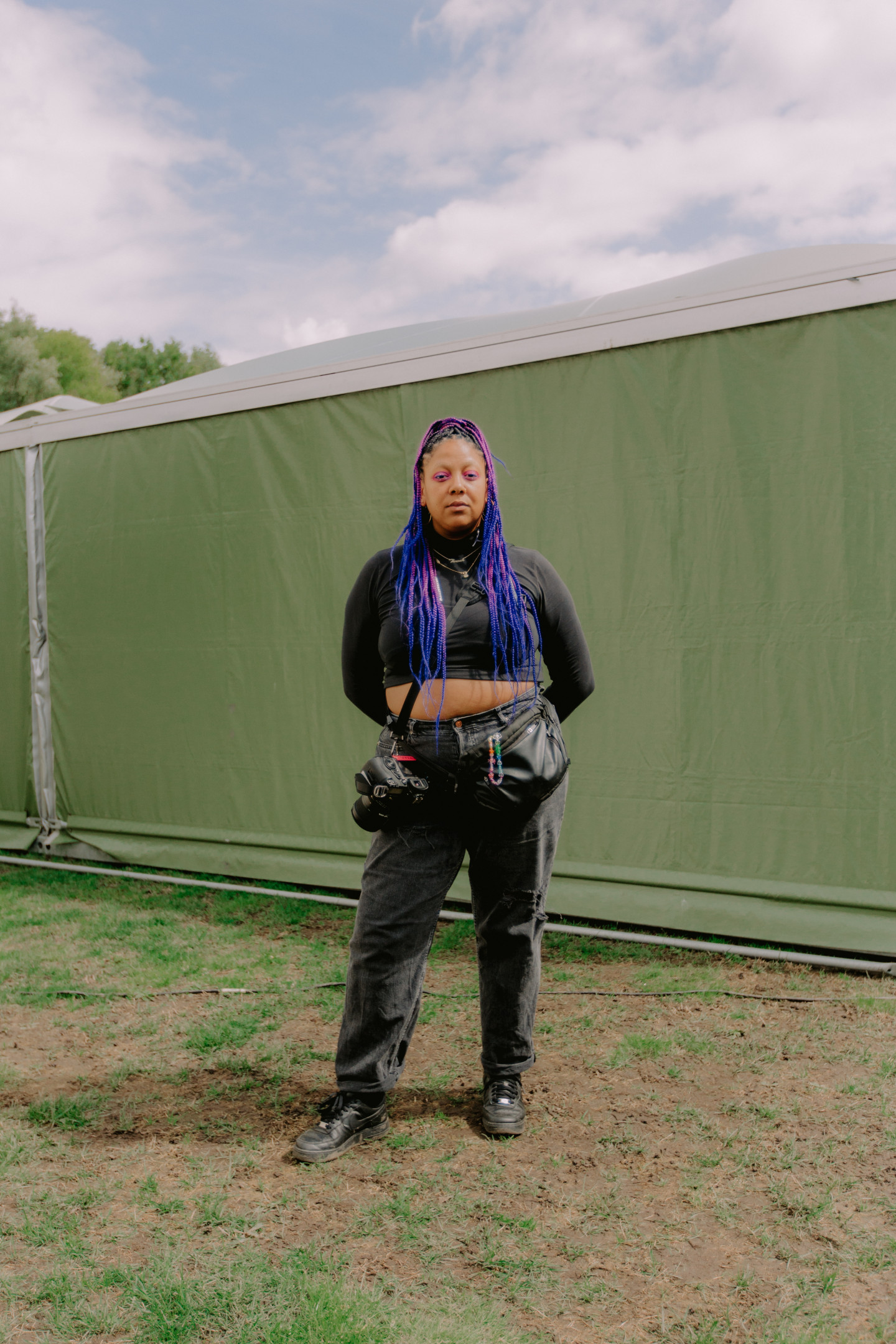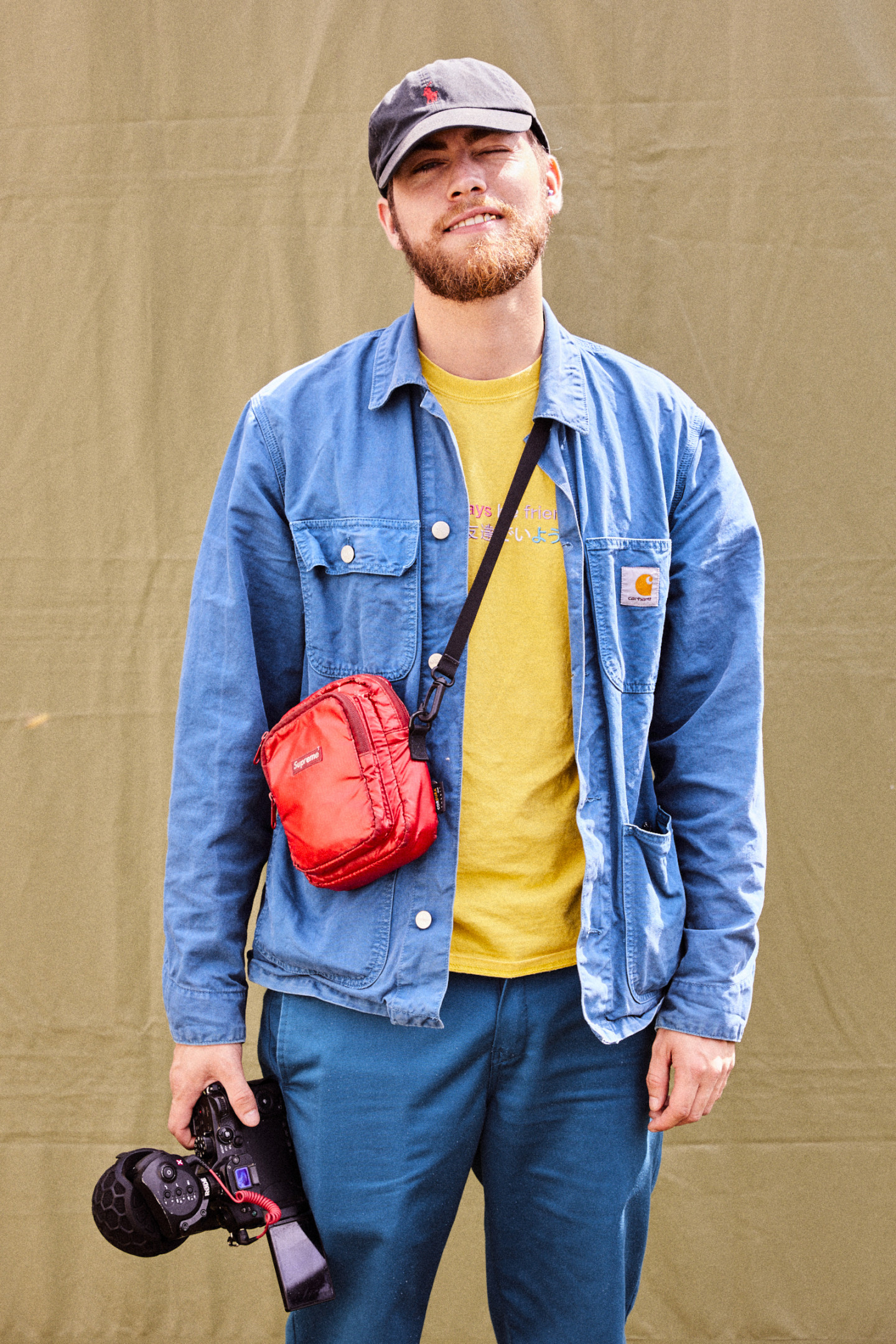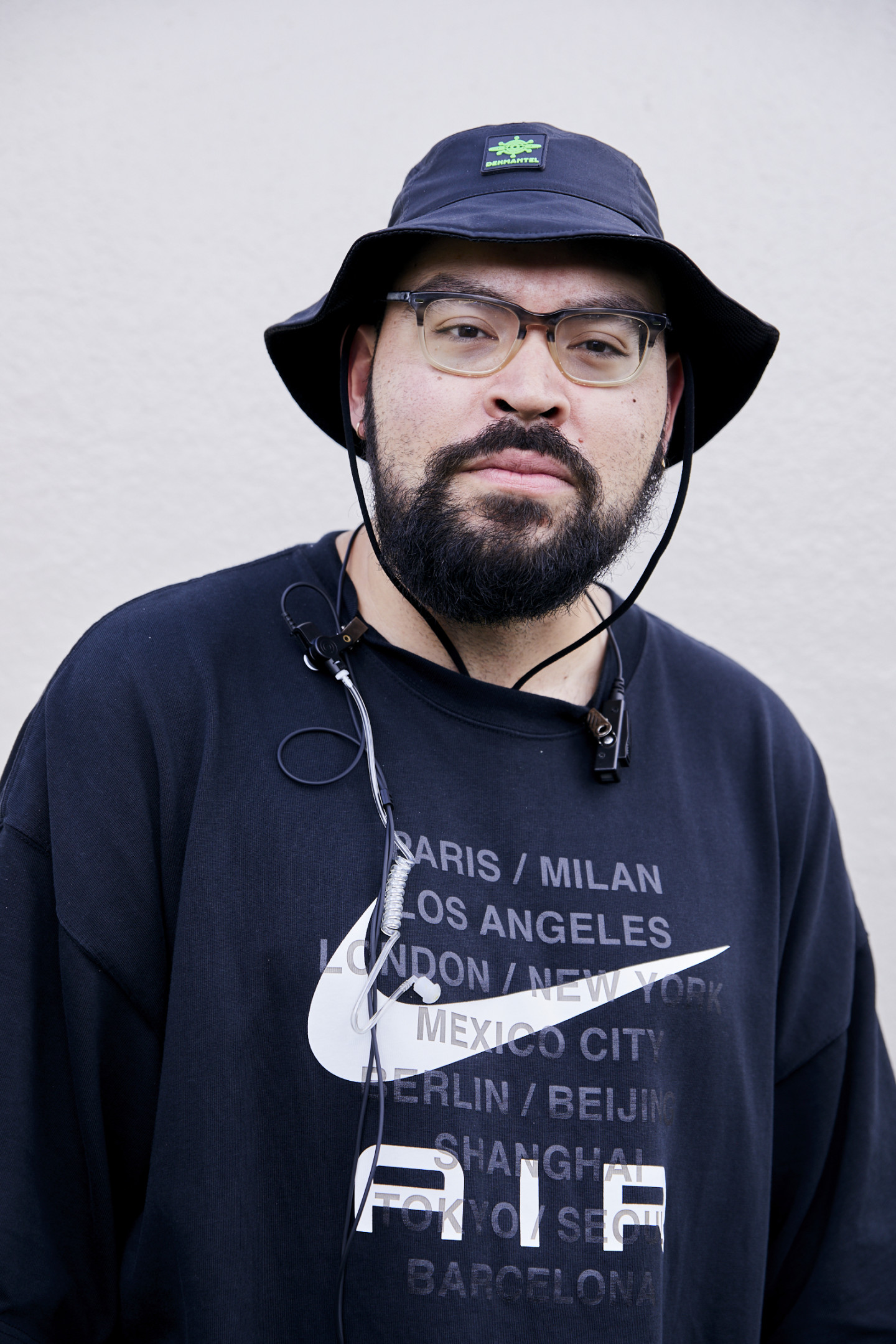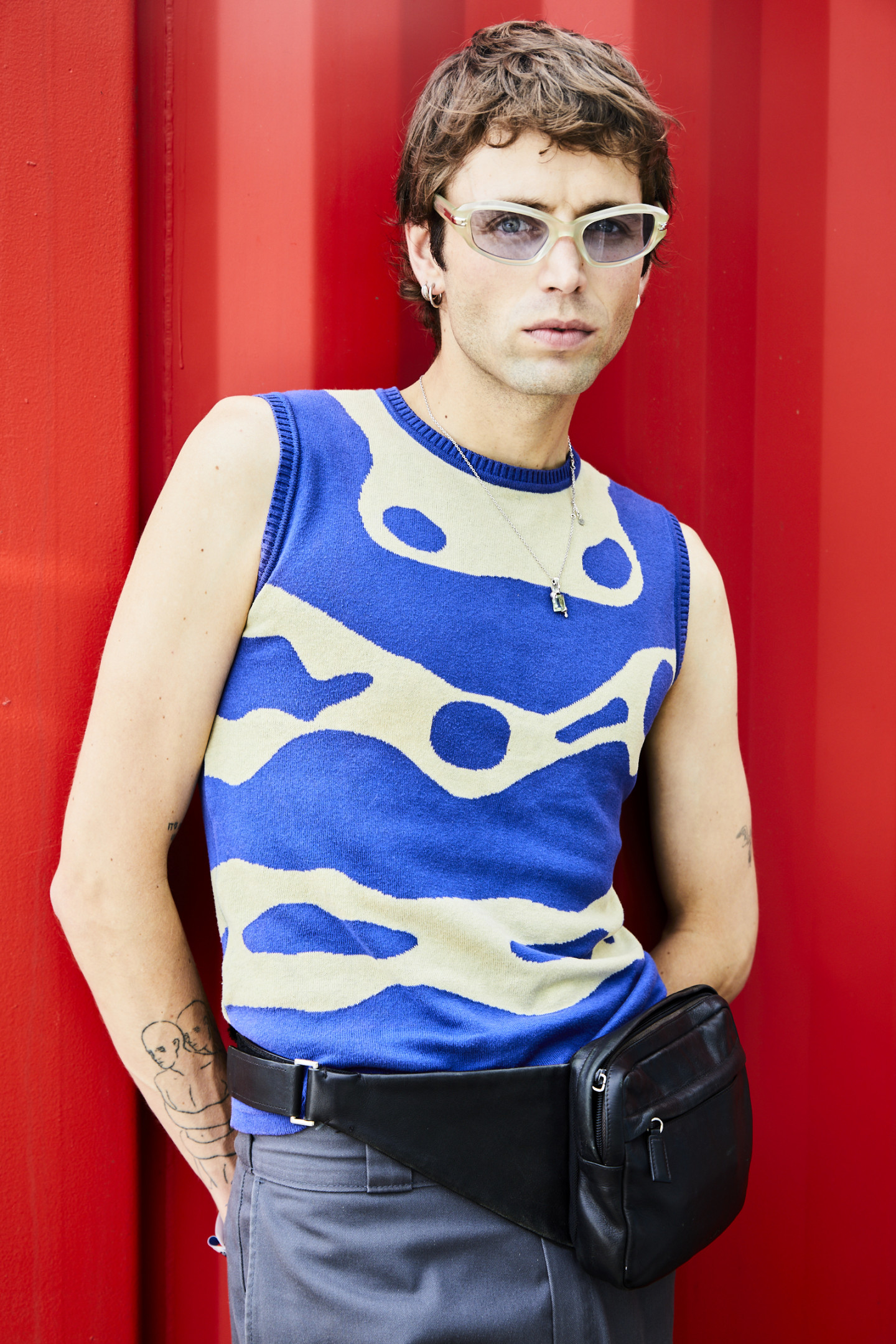 Friday 4 August - 15:48
Interviews by Anna Bogomolova are back!
Who remembers the iconic interviews by Anna Bogomolova back in 2017 and 2018 during Dekmantel Festival? We've got amazing news, she's back at #Dekmantel23! When asking Anna how she approaches the interviews, she answers:
"Overnight, I thought about elements I want to discuss, which strongly reflect on my personal interests. In my conversations with the artist, I try to talk about these elements and get their views on it. I say conversations, because I don't consider it to be an interview. Just like myself, the artist also has their personal interests, and the magic is to end up somewhere on the horizon of a shared line of thoughts. The more personal and open it is, the more authentic."
Follow our socials to stay updated about the conversations.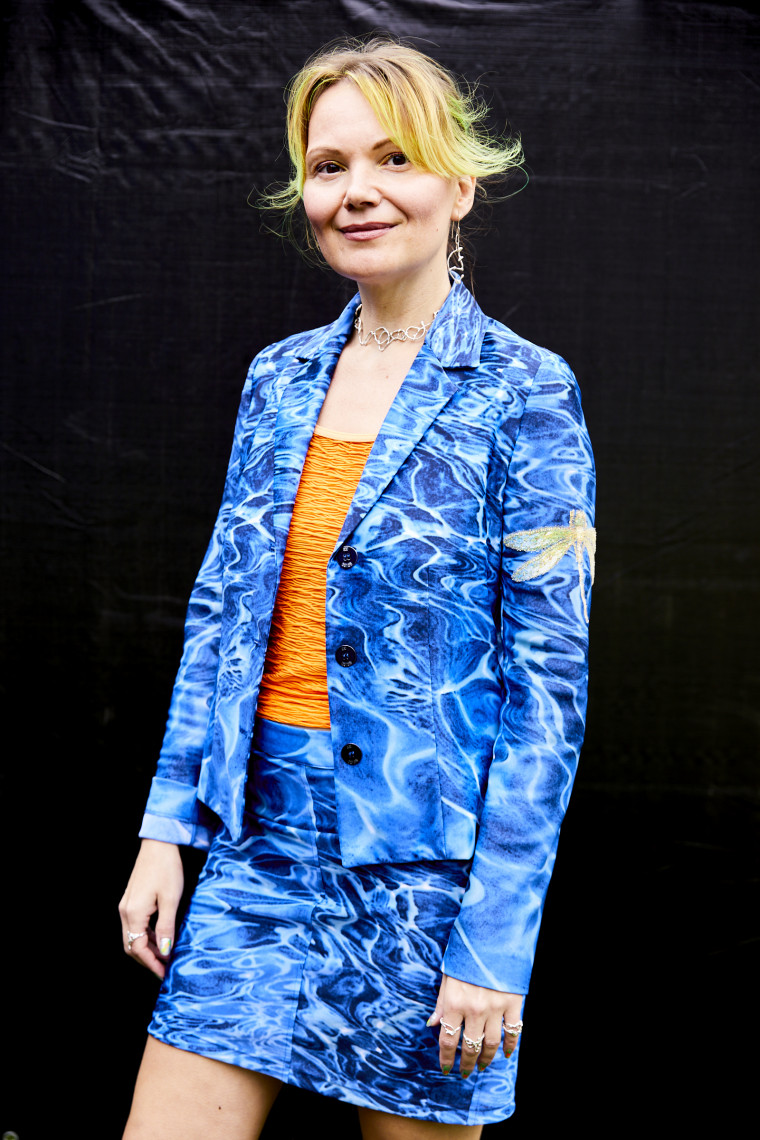 Friday 4 August - 15:12
What's that tune?
We're back with live Shazams from the festival site! First hit: Brazil's sensational Gop Tun DJs while heating up the Selectors stage.

Friday 4 August - 14:35
Early ones are in for a treat!
If you're sleepy, you're not sleepy anymore. If you're tired, you're not tired anymore" - Jeff Mills on the cover of our first-ever zine!

Early visitors of #Dekmantel23 will receive the freely distributed 'TRANSITION' at the Amsterdamse Bos today, in which we celebrate the artists of this year's edition. Be sure to get your hands on a copy. Limited edition!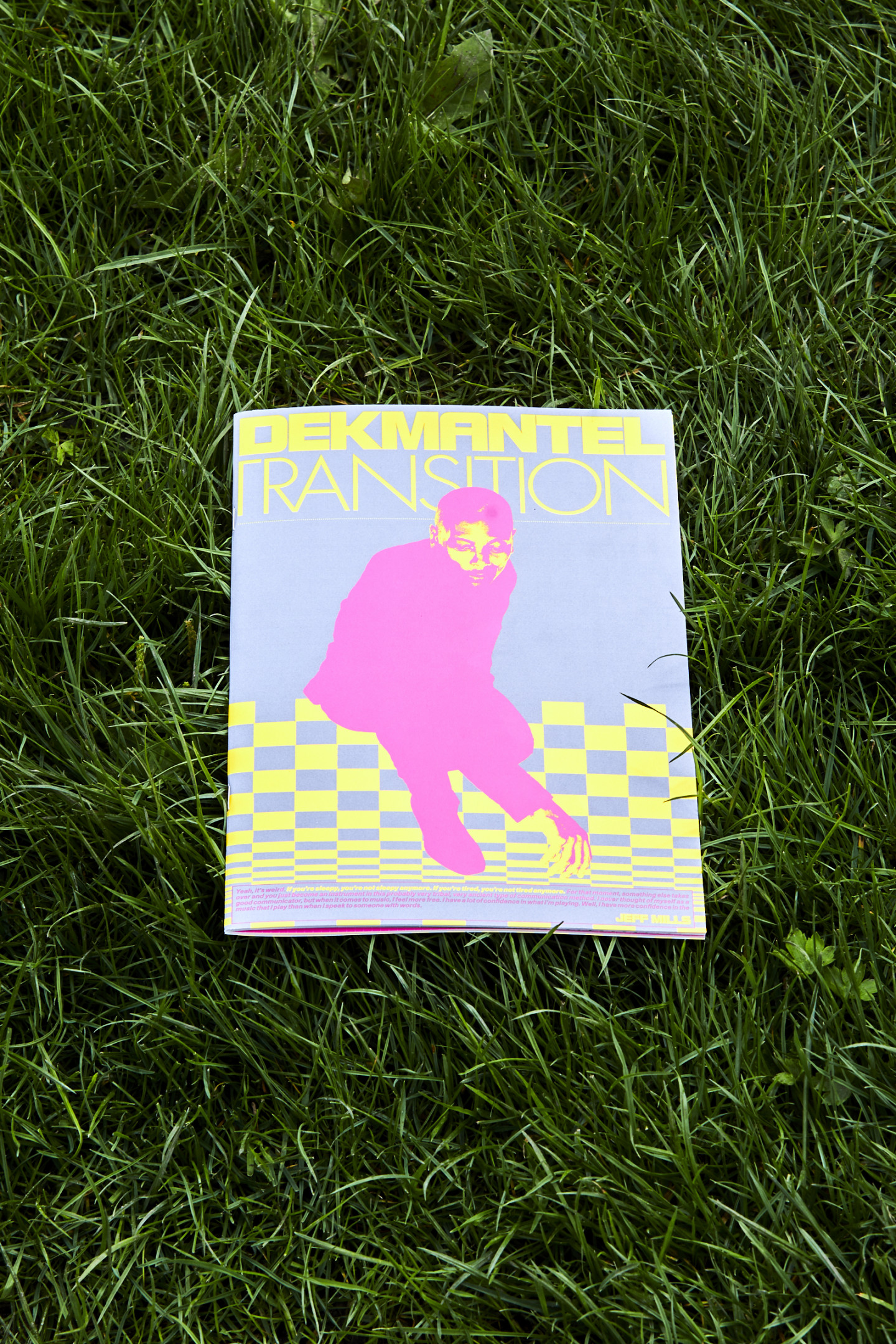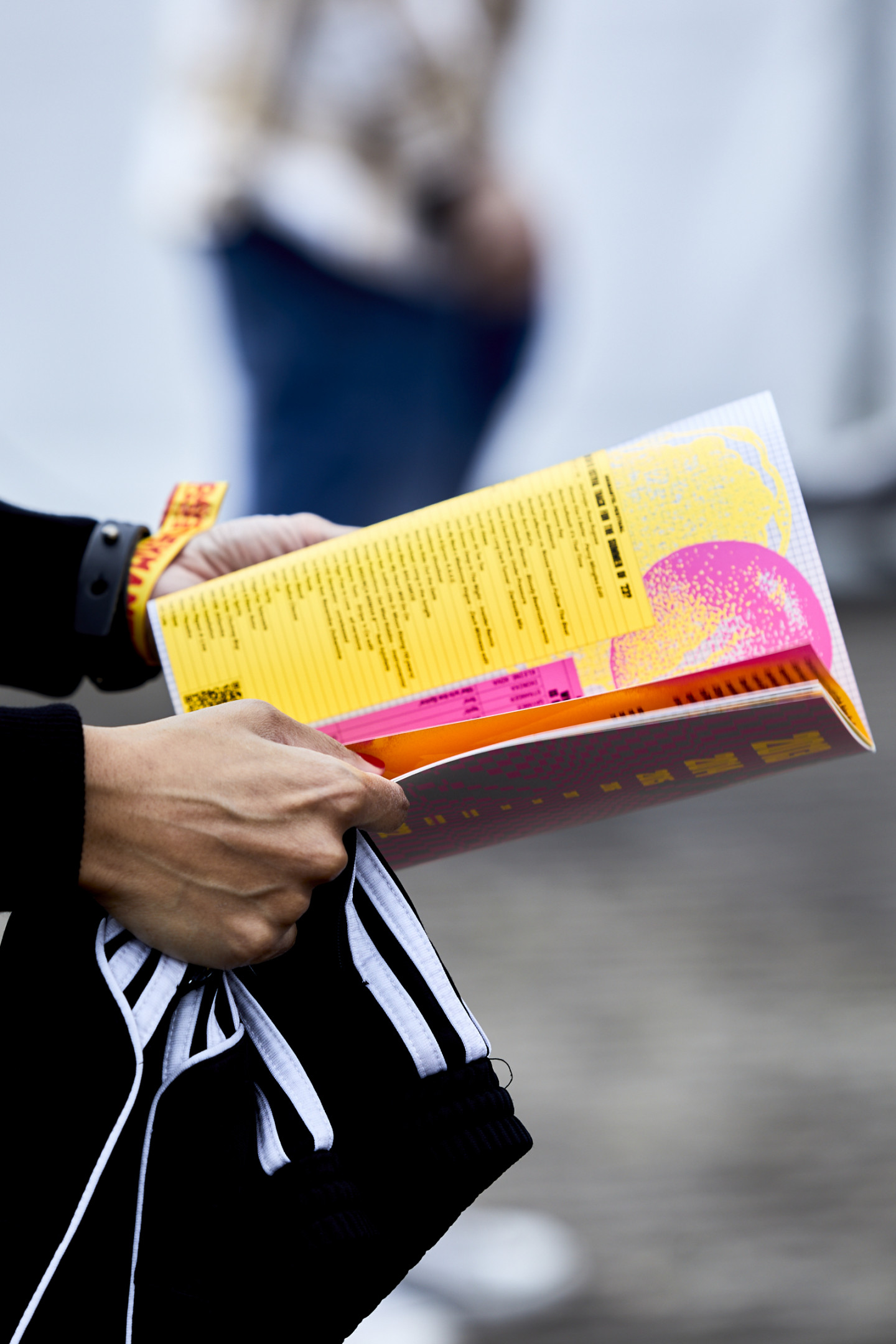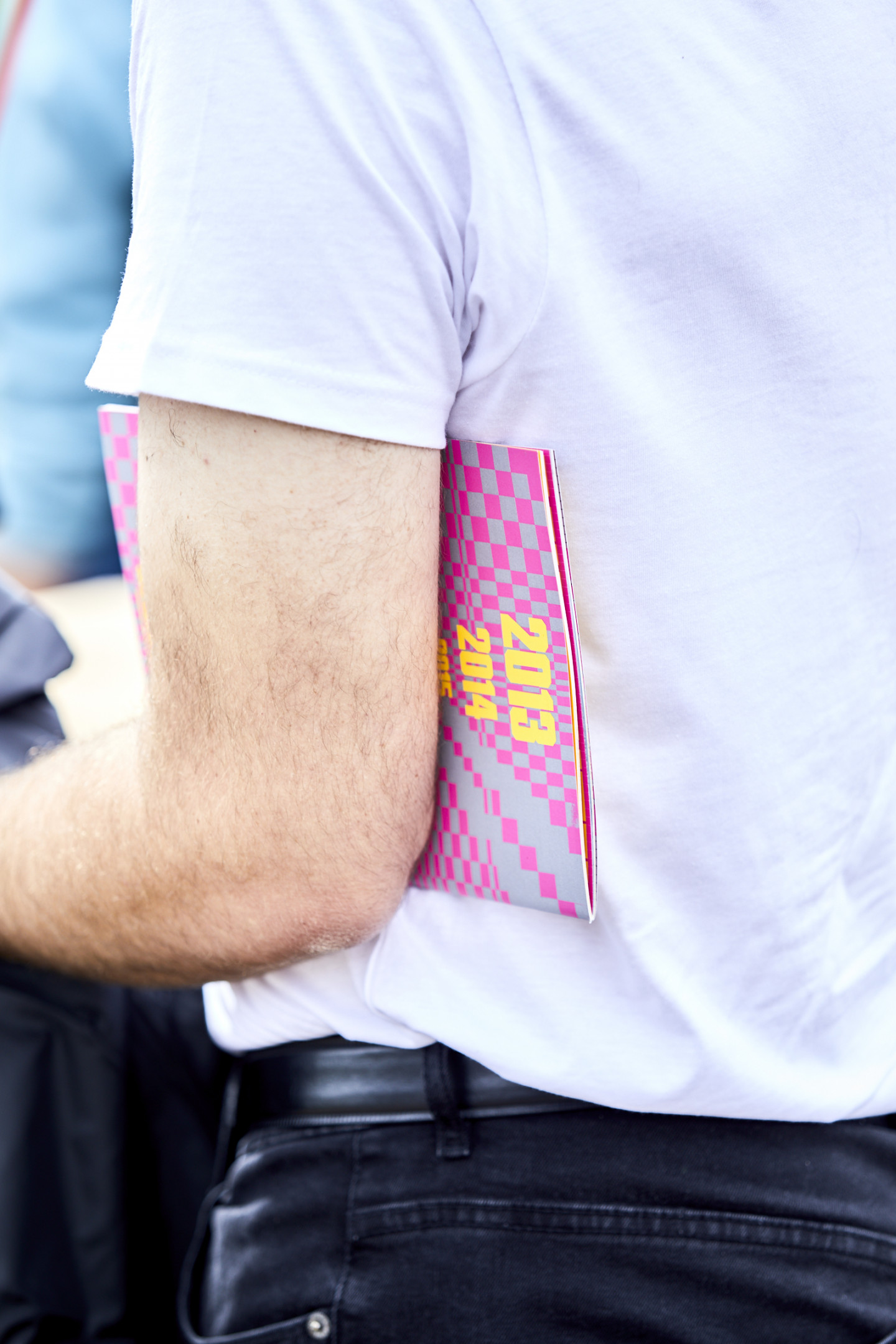 Friday 4 August - 13:46
Dekmantel 2023 kicks off!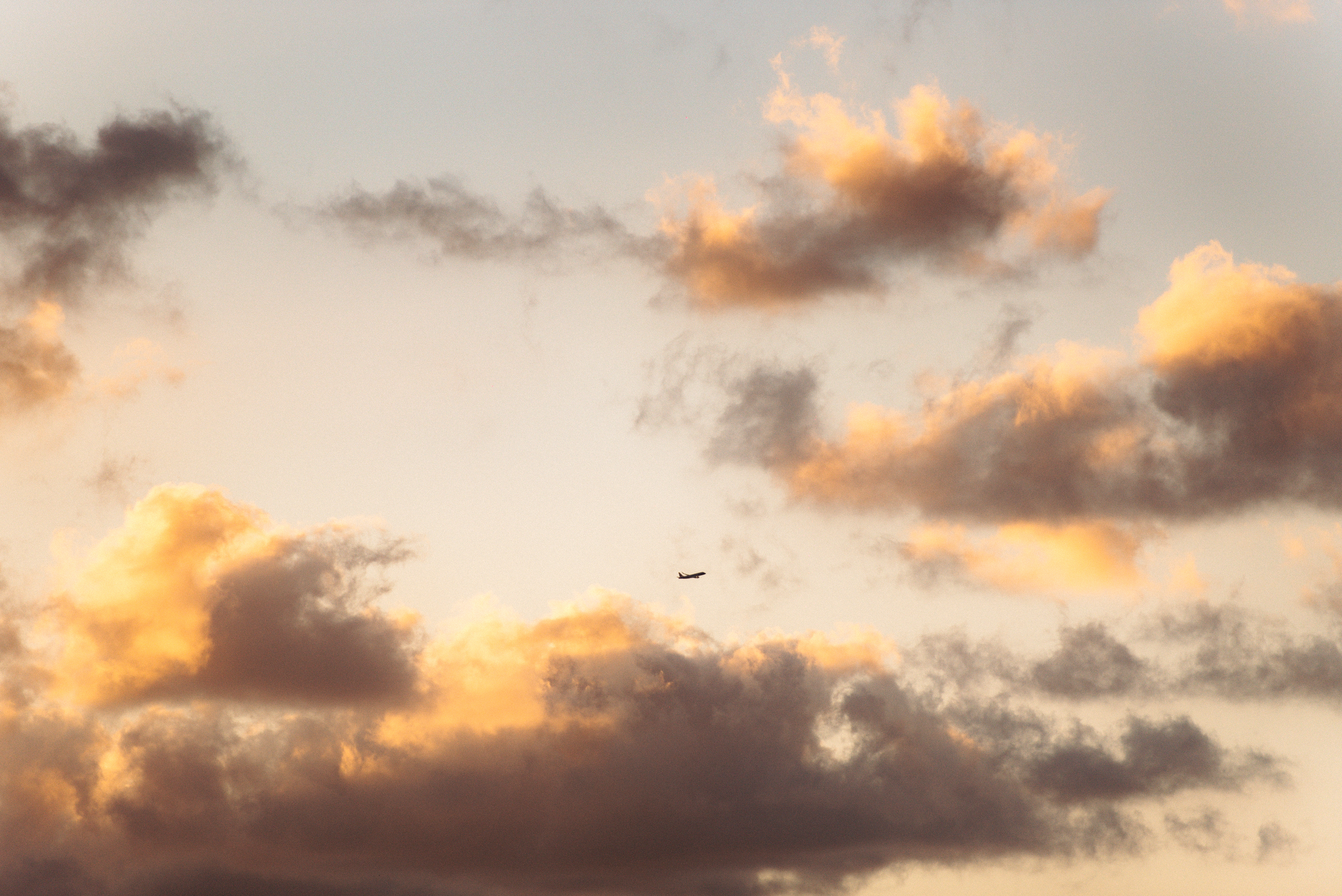 Friday afternoon at the Amsterdamse Bos is always an atmospheric moment. As the first day-trippers arrive and campers pitch their tents, the site starts to come alive, buzzing with anticipation for three full-packed days of festivities. Kicking things off at the Greenhouse, there's no better place to start than with Merel Rhizoom. Mingling psybient and hypnotic jungle with downtempo trance, Merel is indebted to the Dutch West Coast sound, a style that's characterised by raw, uncompromising experimentalism.

Making her Dekmantel debut over on the Nest, bass aficionado Ikonika initially emerged in the post-dubstep landscape alongside artists such as Zomby, Peverelist and Cooly G. Fresh from her collaborative EP Supernova with vocalist 45DiBoss, released earlier this year on Night Slugs, Ikonika will be flexing her razor-sharp live production talent, fusing sci-fi melodies with battering drums and deliciously crisp percussion accents.

Be sure to check out the latest addition: the Radar stage, hosted in collaboration with Berlin's streaming platform HÖR. Delivering the baptismal set is S-candalo, AKA sibling DJ duo Tania and Dominik Humeres-Correa, two stalwarts of Latin-rooted LGBTQIA+ and FLINTA club culture.

There's also plenty of unmissable veteran talent. From synth-pop's Gary Newman to EDM's Front 242 and electro's DJ Stingray (who will be performing a coveted live set), these musicians' once-in-a-generation output has gone on to define genres, sounds and scenes.